A precious tip for the success of any event is to have a good planning. Imagine when the event is a children's party? It is necessary to plan the date, the location, the time, the list of guests , whether you will prepare it yourself or hire a buffet and many other measures to be taken. Organizing all of this takes time and willingness.
Party for parents or child?
Until a certain age of the child, the children's party is an accomplishment of the parents, after all what can be more pleasurable than providing our children with magical moments of joy and happiness? Preparing a children's party is like idealizing a world of fantasies , a life of cinderella or prince that will last a few hours and for that very reason it has to be more than special.
Regardless of budget, time and disposition (which we already know are necessary), it is possible to prepare an unforgettable children's party. The ideal is to start thinking about everything about 4 months before , at least.
Knowing how much you will be able to spend and defining the place and date, you can start taking care of the first preparations. Think about every detail and make a checklist to help you not forget anything , everything is important and essential.
Starting Preparations
Following the order of the facts, the time has come to start organizing the children's party, the first decision to be made is to define the date and location . Many moms choose to hire buffets, and let's agree that there are great options. Children's buffets with pleasant spaces, full of fun toys, specialized monitors and delicious foods are indeed tempting.
Not to mention that it is much more practical to hire a buffet , you don't have to worry about anything, arrive as a guest, enjoy the party and leave. And for the moms on duty, a tip: Just as soon as the party really ends, when it ends!
When we choose to have the party at home, in the condominium lounge or at a relative's house , the work is definitely redoubled, and after the party is over and the guests leave, you still have to worry about organizing and cleaning the room. place.
But calm down, preparing a children's party on your own does not only have disadvantages. If you do the gift style, you love to decorate your children's parties and prefer to get involved in all the preparations or even, if hiring a buffet is out of your budget, we agree with you that although it is laborious it is very rewarding, yes, taking care of each detail and ensuring that everything goes the way you dreamed has great rewards.
Do it yourself
If your option is to make yourself a beautiful children's party , we have separated some tips to help you in planning and perfect your child's party. Keep in mind that the motto is to have a lot of creativity and willingness. Roll up your sleeves and get to work!
Prepare the guest list considering the space of the place where the party will be held. Remember that the greater the number of guests, the greater the expense. Pay attention to your budget.
You can deliver traditional (paper) invitations or you can surrender to the virtual age. Today the internet is full of beautiful models and the best, free. Not to mention that delivery is more practical, since you can send by email or through social networks.
Don't forget to organize games for the children . Hiring monitors, magicians and inflatable toys is a good thing, if you don't think about that relative who loves to be distracted by the children … he can fit perfectly in this mission.
Think of a practical menu so that you don't have to spend the whole party in the pantry. Ordering snacks, cake and sweets will help a lot (and it is not that expensive).
There are numerous ready-made decoration themes for children's parties . If you are capricious and do handicrafts, take the risk of making table decorations, decoration with balloons and even souvenirs.
If the party is at home, use your furniture to compose the decoration . Being creative and with good taste, it is possible to compose environments intertwined with the theme.
Among the infinity of ideas for souvenirs, the tip is to choose the ones that are useful. Nothing better than to present a guest with a charming memory, but that will actually be used.
See in this video a great tip for you to make a useful, cheap and beautiful souvenir !!
Suggestions of Themes for Children's Party
This point is undoubtedly the great attraction of children's parties: The theme! Children's party requires vibrant colors, fun themes and depending on the age of the child it has to represent their personality and preferences.
It is very common to think straight away about the characters of the moment when choosing the theme of the party, and it really is what moms give preferences. Cartoon characters, children's films, favorite games are the big sensation. But you can leave the conventional and dare to choose the theme, it is also possible to create beautiful and original decorations.
Ideas on how to explore geometric designs like windmills are very interesting, because they are cheerful figures and you can abuse the color combination. Rescuing the classic children's characters like Little Prince, John and the beanstalk, Alice in Wonderland never fails and it looks amazing.
Other suggestions that are beautiful is to explore more comprehensive themes such as the Seabed, Dinosaur, Quitandinha …. Choose two main colors that give contrast and give an air of refinement to the decor, in addition to being fun and original.
One Year Party
The time finally comes to celebrate your puppy's first year of life . The first year is really special, many discoveries, achievements and important transformations for the baby and for the whole family, and of course it deserves a celebration to match the events.
This is the time to assess whether you want to see and prepare a big party , or if you prefer to be more reserved, hold a family reunion and record the passage of this great phase among the closest ones.
If you are really going to have a neat one-year party , be sure to think about the most appropriate time, the child at this age has even better times to eat, sleep and this must be planned for them to enjoy the party, right! A suggestion is to do it around 4 pm, but of course, your baby's routine should be prioritized.
If he decides to sleep well at the time of congratulations , be patient and get in the mood, the important thing is that he is always close to the people he already has contact with so as not to be scared and if he needs to, I take him to a corner reserved for him to feel safe and secure. loose the temper.
Decoration of a year
As for a year's decoration, wow! What is not lacking are options of beautiful tables and charming decorations that make any party a pop. Choose more delicate themes that characterize the phase of discovery and enchantment that surrounds the first year.
Remember that at the one-year party most guests are adults. Prepare the menu and the space considering that the children's party is still for the big guys , but that in the end, they also love to play pretend and delight in brigadeiro, chocolate cake and popcorn. Tell the truth, who doesn't?
See also: How to Make the Decoration for Baby Shower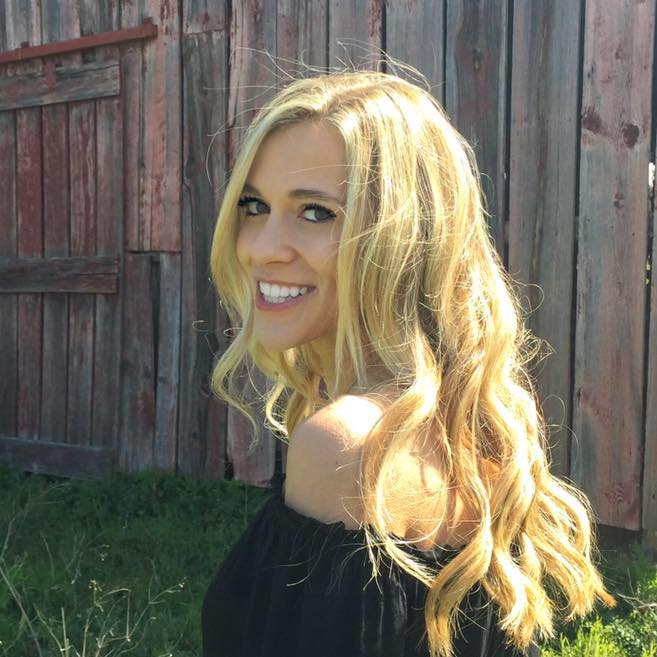 My name is Dr. Alexis Hart I am 38 years old, I am the mother of 3 beautiful children! Different ages, different phases 16 years, 12 years and 7 years. In love with motherhood since always, I found it difficult to make my dreams come true, and also some more after I was already a mother.
Since I imagined myself as a mother, in my thoughts everything seemed to be much easier and simpler than it really was, I expected to get pregnant as soon as I wished, but it wasn't that simple. The first pregnancy was smooth, but my daughter's birth was very troubled. Joana was born in 2002 with a weight of 2930kg and 45cm, from a very peaceful cesarean delivery but she had already been born with congenital pneumonia due to a broken bag not treated with antibiotics even before delivery.