Today looking back, I keep thinking and remembering everything that I have been through to get pregnant and also in all childbirth care, as they were very different from each other . In Joana's delivery I got along very well with the recovery but it was also a very peaceful and uneventful delivery. It was an emergency cesarean delivery because the baby was suffering . I remember it as if it were now, the tiny prick of the needle that happened and the legs soon became heavy. I had no reaction with anesthesia that was the Spinal. It was really and without a doubt a sensational delivery in terms of feeling nothing, besides the classic discomfort of the pressure drop at the time of delivery. This pressure drop, always due to anesthesia and even if it is a cesarean section, was very well obliged.
In addition to having been in the hospital for an extra day because Joana was hospitalized for problems, it was an easy recovery. I did not feel any pain after delivery and only felt some discomfort if I stayed more than 8 hours without taking the pain medication. My obstetrician at the time prescribed me cephalexin and also Lisador , which is really a great post-surgery medication. It was from 7 am to 8 pm at the maternity hospital until Joana was discharged. Those were difficult days, but I wouldn't do anything different. Already 15 days after the surgery, I removed the stitches and it was brand new.
With Dudu's delivery it was quite different, I think it was totally the opposite of Joana's delivery. I know that cesarean section is a SURGERY, but as it was necessary since there was nothing to dilate despite inducing, I went to the surgery table again and this time I went through some difficulties. The anesthesia went to Raqui again, but this time the dose applied was higher and it ended up going up to the lung. I had some bad moments inside the operating room, but even so, everything went well during the delivery. Dudu was born very well and chubby, flushed and screaming a lot. The recovery from childbirth was a little more laborious.I had post-spinal headache and suffered a little to breastfeed. I had no milk or colostrum to breastfeed. Not to mention a blessed point of the surgery that made sure to ignite. When I was discharged, the doctor in charge did not prescribe any antibiotics and it was bad enough to recover quickly and completely. It took me a little longer to get well, I think 1 month in all and the recovery took place after my sister-in-law Patricia, a doctor, prescribed me a cephalexin to help with the inflamed spot that was already coming out. After the recovery period I felt very well and I had no major problems.
Not everything is flowers…
I also recently reported on Melissa's delivery and by far this was the most painful and also the most time consuming . Once again cesarean, but this time she was going to have a tubal ligation and despite once again having the discomfort of the pressure drop, everything was fine. Right after the birth I had some post-anesthesia reactions like shaking but I didn't feel cold, on the contrary. I was very, very hot and sweating and trembling at the same time. It was strange, I never had a similar feeling. I also had the reaction of scratching a lot where the clothes and the elastic of the clothes touched. It took about 2 days for all side effects to pass and according to the obstetrician, it was perfectly normal. I can't forget to mention that in the other two births I had absolutely no dizziness when I got up to take a shower,but this time …
I swear it looked like I was on a runaway ship in the middle of a very rough sea. I stayed like this for about 3 hours after getting up to take a shower and the nurse who helped me told me to keep sitting more on the bed so that the liquid in the labyrinth (oily liquid that is inside the ear and is responsible for balance) stabilizes. In fact, the dizziness stopped and I was soon able to balance myself. These dizziness happen due to lying in one position for a long time and also in conjunction with anesthesia cause this reaction.
Peeing was a special case the 3 times I had a cesarean! Due to the probe, the first urination becomes more complicated. It looks like there will never be a pee again! In the end everything worked out. I had gas problems 3 times and in the last delivery it was worse, I felt the gases walking inside my belly and I couldn't make the number 2, just after taking Tamarine prescribed by the obstetrician and what a holy remedy!
Fernanda's Childbirth Report
"The recovery was very fast, I was so afraid of anesthesia and I didn't realize how big the surgery was. I had very strong pains right after the effect of the anesthesia had passed, but after 10 days I was there washing the bathroom, laying out clothes etc… Do I protect ham ???? What is it ! rsrsr The doctor prescribed antibiotic, Luftal and some others that I don't remember at the moment. It's been 2 years !! Going to the bathroom was OMG I thought everything was going to fall and I was not going to stop standing up. I lay for 8 hours and I believe that my bladder filled too much, and I was so nervous that I didn't remember saying that I wanted to pee. A very punk pain, but that would pass all over again to realize this DREAM. "
It is important to know that doctors do not always prescribe antibiotics in the postpartum period, but sometimes, most of them are prescribed appropriate anti-inflammatory drugs . However, if you feel any inflamed spot, you have to resort to antibiotics. Cephalexin is safe to breastfeed and does not harm the baby. If you experience any unusual burning or humidity at the cesarean section, you must speak to the obstetrician who delivered the delivery. So he will check the need for the medication. Of course, in addition take great care with the postpartum . Cares that include not taking weight, going up and down stairs unnecessarily and being very careful with falls.
The ideal would be a humanized cesarean section where mother and child could have the same contact as vaginal and natural delivery. As soon as the baby leaves the mother, she could be welcomed and cuddled in her breast, I miss that… It would be much better, but even giving birth 3 times via cesarean section were different experiences from each other, I don't know if I could be different with a normal delivery, but anyway … it was like that and there is nothing else to do about it. I focus more on the fact that everyone is well and healthy and that's enough for me.
See also: Humanized childbirth is now law!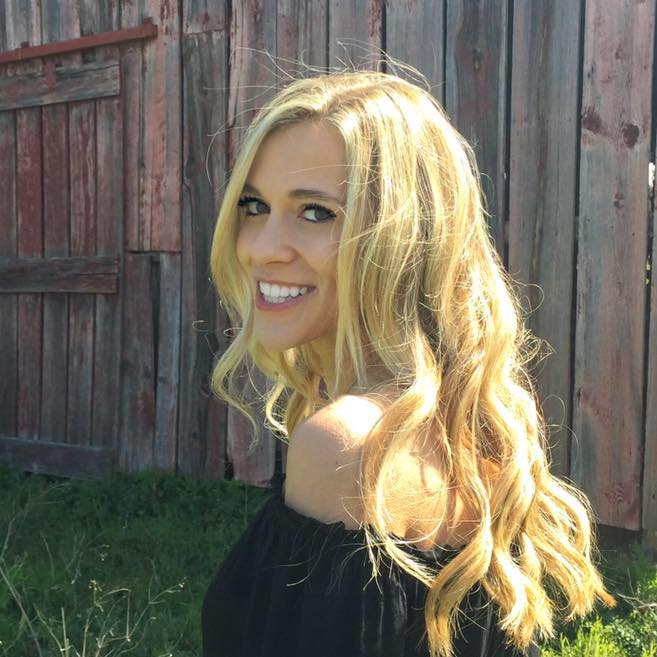 My name is Dr. Alexis Hart I am 38 years old, I am the mother of 3 beautiful children! Different ages, different phases 16 years, 12 years and 7 years. In love with motherhood since always, I found it difficult to make my dreams come true, and also some more after I was already a mother.
Since I imagined myself as a mother, in my thoughts everything seemed to be much easier and simpler than it really was, I expected to get pregnant as soon as I wished, but it wasn't that simple. The first pregnancy was smooth, but my daughter's birth was very troubled. Joana was born in 2002 with a weight of 2930kg and 45cm, from a very peaceful cesarean delivery but she had already been born with congenital pneumonia due to a broken bag not treated with antibiotics even before delivery.