Which father and mother do not care about their children's learning? How it will be and how it will deal with the new step and phase and if it will have any difficulties. However, there is a great controversy behind those responsible for teaching in schools, which generates great debates and division in the best method and time for child literacy.
For years, the content to be taught during the literacy process is maintained, but the current discussion was regarding the age to be started, which was recently changed from 7 years to 6 years , when the child must start the first school year.
Literacy in Early Childhood Education?
The discussion also extends to the issue of literacy in early childhood education . Is it too early to start? At a stage that children should be playing and further developing their physical and motor coordination? And this doubt continues to divide opinions and children's schools, where the method is applied at random where each defends his point of view.
Some believe that in the 3 to 5 years of age the child needs to play, drawand participate in activities mainly with music. Others point to the need for knowledge of the letters, familiarization with the texts early. Among all this division of ideas, one factor is solid. Every child should start the first year of elementary school at the age of 6 and complete literacy.
What is Literacy?
But after all, what is child literacy? And the answer is a set of factors where it stimulates the knowledge of letters and the mastery to use them, to exercise writing and reading. The techniques used in this process are diverse and range from playing with vowels to written activities where memorization is used. The environment where children to be literate must live must be prepared to stimulate and attract the attention of the little ones. Let's take a few examples:
List with students' names in alphabetical order. Paying attention and highlight the first letter of the name of preference being highlighted with a striking color.
A clothesline of alphabets or a panel with all the letters, preferably within reach for familiarization.
A panel with numerals, also for familiarizing the little ones.
Library
These are basic points where a children's literacy classroom should have and obviously count on the common sense, creativity and professionalism of the teacher responsible for this important step in child development.
How Can Parents Help with Literacy?
The arduous task of literacy is the responsibility of teachers, but we parents can give a little help and help in this very important step and stimulate the desire and interest of children to learn even faster and even more to enjoy reading. The world of letters is present in practically everything in our lives and in all the activities we exercise, even during a game. Why not take advantage of these moments of interaction and stimulate knowledge ?
How to Stimulate Reading?
When children learn the first letters, especially when they are able to recognize and form some words, the excitement in reading more and more words and showing parents and closest people that they already are is inevitable. So take the opportunity and read books and comics together or maybe allow the little one to write a shopping list for the market? How about a loving note in the fridge for him to read ??
During the strolls on the street, have you noticed the number of signs and advertisements displayed in all places ?? This is a great way to have fun together and enhance your child's learning. Ask him to read the signs that attract the most attention and when he is unable to identify, all help is welcome.
Remembering that each child has his time and pace of learning , and should not be compared with the others and much less punished when he does not succeed. Nervousness, anxiety and demand can be the main villains of the difficulty in children's literacy. So stimulate, rejoice and celebrate with each new discovery and learning of your child, this will be the best stimulus for him to achieve more and more.
Reading Tips For Kids
To further encourage children's curiosity, we can rescue an old habit, reading comics! Among the favorites are the adventures of Monica and her friends. Turma da Mônica was and is part of the life of many dads and now it can reach our children. It is super important to encourage reading in the little ones, the result at school gets even better and the passion for reading is a love that lasts for a lifetime! I always tell them what I heard every day from my wise father: The only thing they can't take from us is knowledge!
And at school they stimulate and a lot, always offer books for reading. It works as a library where the student can even pick up books of the child's choice. They are currently in love with the Itaú Cultural books that they earn and turn and move over and over again to pass the time. These are from past collections and are great:
Children's Books Suggestions
Lino (André Neves)
Little Yellow Riding Hood (Chico Buarque)
Poetry on the Balcony (Flavio Fargas)
Guess How Much I Love You (Sam Mc Bratney)
The Party in Heaven (Ângela Lago)
The Great Hungry Bear (Don and Audrey Wood)
Ink heart
Ponte para Terabitia ( Katherine Paterson)
This year the Itaú campaign has started for those who want children's story books. Just register on this link to order yours. Stimulating reading only brings benefits, concentration, culture, good speech, stimulates the imagination and cultivates a love for the art of writing, so starting at an early age is super important! Start as soon as the baby understands and handles, starting with little cloth books is a great idea!
The Importance of Reading for Children
Something that should be one of the great pleasures of parents is to stimulate their children's fantasy and imagination. Whether through play, stories invented in his own head or which he also heard in childhood or through reading. Reading for children has a fundamental role in child development , because through it there is a great improvement in learning, in better pronunciation of words and in addition to developing in a healthy way creativity and acquiring culture.
Wise are the parents who "get" a few minutes with their children, whatever time it is to give and stimulate this pleasure for the children.Through reading to children it is possible to show a new world, new ideas, provide new knowledge. Children who are in the habit of listening to stories from little babies tend to be more interested in books, including being more interested and easier when it comes to literacy . There is no right age to start reading for children, after all, the sooner you start, the better the benefits will be for the little one. When reading, let your child speak louder, and use your imagination to bring the voice of the characters in the stories to life, use emotion. This is one of the best tactics to win the attention of the little ones and to activate even more their imagination that will surely imitate the dialogues in a fun way.
You do not need to spend a whole day or an afternoon reading the books that your child chooses, obviously if you have the availability and goodwill it will be one of the most profitable afternoons of your life. But 20 minutes of your day is ideal to provide that unique moment and that will certainly be a step towards stimulating this pleasure. When you learn to read by yourself, you will have the pleasure of choosing your own books and maybe changing the listener side for the reader.
What should be a general habit and stimulated by all corners of the planet, including everything related to the education of children, ended up losing a little space with the arrival of electronics that attract more attention from the little ones and end up giving more peace of mind for parents. But this is the kind of thing that cannot die, no matter what stage or time we live in. That is why schools are increasingly moving reading projects , opening the doors of their libraries and renewing their stocks in order to attract more children to reading.
For these projects to be successful, parents need to work closely with teachers. Stimulate interest, make family reading circlesand keep track of every book the child takes home. That way you will discover the type of stories you like to hear and what type of subject you are most interested in. When you see a book on the subject in question, you will know that your child will enjoy reading it, maybe even getting it as a gift?
Children's Tales – Child Being a Child
Children's stories are stories invented by a person who managed to pass it on and making that story live and happen in the head of those who listen to it. They are passed from mouth to mouth, each time gaining a different detail and version, and enriching each time with fantasy. Tales passed from great-grandparents to grandparents and then to their children and in turn to their grandchildren who will continue with their future generation. That's how children's stories live!
Many have been recorded in books and have become famous children's tales and are read as generations pass through homes, schools and the entire reading wheel. They were immortalized through films, further sharpening the imagination of the little ones, who in addition to just hearing will be able to see each image and be enchanted with their favorite characters. The sad thing is that with modernity these tales are getting more and more behind and becoming something unknown to children. We parents, with the help of family members and educators, have to make this precious thing live and pass it on to them so that they know this fantasy world as well as we knew it in our childhood.
Children's stories not only serve as simple stories, but help to develop feelings, deal with emotions and discover new sensations. Children are able to put themselves in the characters' shoes and feel exactly what the story is reporting. The sadness of the ugly duckling, the fear of the three little pigs as the charm of Rapunzel waiting for her prince charming are examples of what a child can experience in the world of stories. The world of fantasy is part of the construction of childhood and is a fundamental part of children's emotional development.
Children's Tales Video Tips
John and Mary
Rapunzel
Cinderella
Snow White and the Seven Dwarfs
See also: Educational Games – Playing and Learning all at once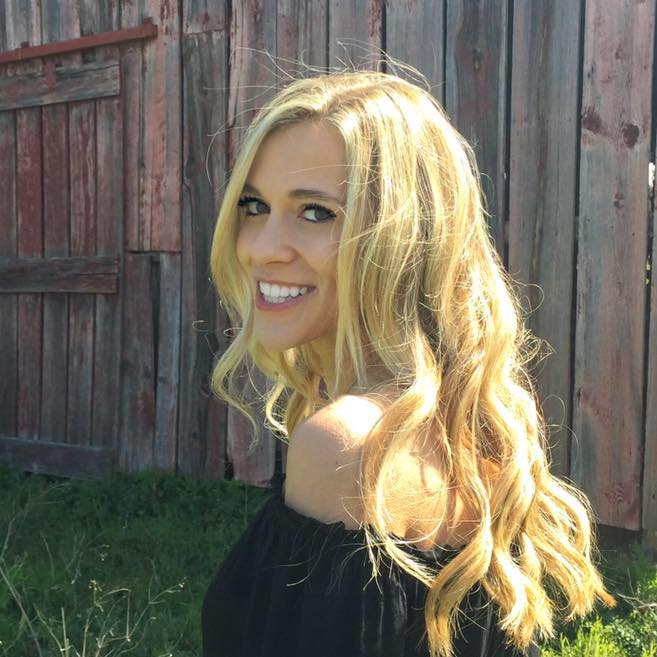 My name is Dr. Alexis Hart I am 38 years old, I am the mother of 3 beautiful children! Different ages, different phases 16 years, 12 years and 7 years. In love with motherhood since always, I found it difficult to make my dreams come true, and also some more after I was already a mother.
Since I imagined myself as a mother, in my thoughts everything seemed to be much easier and simpler than it really was, I expected to get pregnant as soon as I wished, but it wasn't that simple. The first pregnancy was smooth, but my daughter's birth was very troubled. Joana was born in 2002 with a weight of 2930kg and 45cm, from a very peaceful cesarean delivery but she had already been born with congenital pneumonia due to a broken bag not treated with antibiotics even before delivery.