Teeth care is a serious thing, and since childhood it is essential to teach the little ones how to take care of their teeth. But it is very common for parents to have doubts regarding certain care and products that may or may not be used in children and one of them is about dental floss. We know how important it is to use , but can a child use dental floss?
What is dental floss for?
Floss is one of the essential items for daily health and hygiene. It is not usually taken seriously by everyone, but the recommendation is that it should be used at least 1x a day, every day.
Its focus is to remove plaque and food in places where brushing cannot reach and eliminate. Its use ensures that the remains of food are not lodged in "corners" of the teeth causing future problems in the teeth.
When to Start Flossing?
Children can use dental floss from 4 years of age, but always with adult supervision, to prevent them from getting hurt. The ideal is that the use of dental floss starts to be used in the small ones as soon as the small teeth "are united" and can agglomerate or gather food scraps between them.
Usually the molar teeth that are located at the bottom of the mouth, are the teeth that are more united and that accumulate more residues. The second molar, staying close together is usually born around the child's 2 years, so it is good to be alert with oral hygiene and if hygiene is being done properly.
Which Dental Floss to Use on Children?
In fact, any type of dental floss can be used on children, as long as they are accompanied by their parents to avoid accidents , that they get hurt and that they mainly use it correctly.
However, there are the "thinner" dental floss models, which guarantee greater comfort when passing between the teeth. There are also models with support that facilitate the time of application so that parents do not keep their hands inside the children's mouth.
As they grow, it is necessary to teach them how to floss themselves by following the steps below:
Wrap a small piece of dental floss around the fingers of both hands;
Stretch the yarn very short;
Place between the tooth and make the movement back and forth slowly;
Teaching good hygiene habits includes oral health. Teaching children how to care for their teeth using a toothbrush, dental floss and mouthwash is essential to maintaining healthy teeth.
If constant flossing is difficult with each brushing, make an appointment for complete hygiene. Usually before bedtime is a good time to have a general check up on the teeth of the little ones.
That way you will ensure that your children grow up with healthy teeth, away from caries and a great maintenance to stay away from toothache. On your child's first contact with the dental floss, do the procedure on yourself for them to observe. After seeing how easy it is, do it and show how fast and easy it is.
So, if your question was whether a child can use dental floss, the answer is yes! The dental floss should be introduced early in the routine of the little ones , creating good habits in oral hygiene. Insisting every day will make the habit as common as taking a shower and combing your hair daily.
Children's Dental Hygiene
Since the birth of the first teeth , children's dental hygiene is a serious matter. Some parents, thinking that the baby only drinks milk and does not need cleaning, are mistaken. Even if it is very early, as soon as the first tooth is born, it must be cleaned every day.
How to choose the toothpaste for my child?
Currently, there is an infinite list of brands of infant hygiene products, including oral hygiene. But did you know that not all can be used in all age groups? It is essential to note on the packaging before purchasing the age indicated and especially the fluoride content of the product.
A factor of great importance is the dosage of the toothpaste to be applied to the brushes. The recommended use is an amount referring to a grain of rice in a soft brush, this is enough for a proper brushing.
How do I choose the most suitable toothbrush for my child?
The ideal for children and their very sensitive gums is the soft bristle brush. Brushes with medium bristles are usually uncomfortable for little ones and even cause small bleeding gums.
How to Brush My Child's Teeth Correctly and Without Hurting?
Brushing should always start from the top of the teeth downwards. With the brush slightly tilted, rotate from top to bottom, removing any food residue between the teeth.
With the brush in an upright position, brush the teeth at the back, with movements back and forth, without forgetting that the tongue is part of oral hygiene and should also be brushed.
Toothbrush Care
As the toothbrush is one of the personal hygiene items, it should never, under any circumstances, be shared with other people, not even with other children. One thing that few people take seriously is that caries pass from one to the other, and when using the same toothbrush this can happen.
After each use, the toothbrush must be thoroughly washed with water, remove all toothpaste residue and store in a safe and clean place with the bristles up until the next use.
See also: How to Prevent Dental Caries in Babies and Children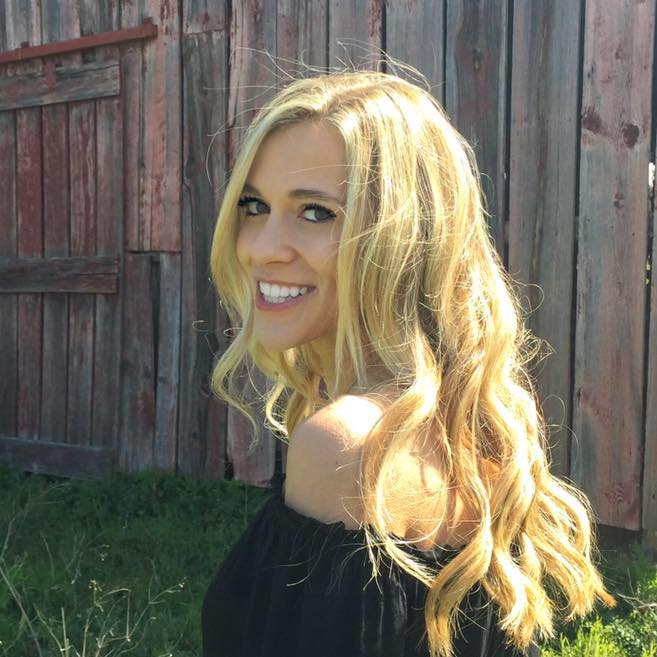 My name is Dr. Alexis Hart I am 38 years old, I am the mother of 3 beautiful children! Different ages, different phases 16 years, 12 years and 7 years. In love with motherhood since always, I found it difficult to make my dreams come true, and also some more after I was already a mother.
Since I imagined myself as a mother, in my thoughts everything seemed to be much easier and simpler than it really was, I expected to get pregnant as soon as I wished, but it wasn't that simple. The first pregnancy was smooth, but my daughter's birth was very troubled. Joana was born in 2002 with a weight of 2930kg and 45cm, from a very peaceful cesarean delivery but she had already been born with congenital pneumonia due to a broken bag not treated with antibiotics even before delivery.