Don't wait until your child starts to crawl to think about protecting your baby-proof home. The chance that he will start to move almost overnight will leave you unprepared , so you need to think about care at home after the baby arrives.
The trick to adapting to your baby's safety is not to assume that your child sees everything the same way you do. He is dealing on a totally different floor level.
To really take stock of the existing dangers, and take care of the house after the baby arrives, then, you have to take a crawl ride . After this walk, in the baby's view it is possible to discover the most common domestic risks and remove them from your child's path. Here are some of them:
Main Risks in the House for the Baby
Bathtub – Never leave your baby alone in the bathtub, not even for a minute. He can drown in just 3 inches of water . To avoid burns, use a water thermometer, or check the temperature with your forearm. If you prefer, use a net inside the bathtub to help prevent your child from slipping.
Lockers – Babies can wreak havoc and put themselves in danger by exploring lockers, especially those in the kitchen and bathroom. Place all potentially toxic products and sharp objects in locked cabinets. Better yet, buy child safety locks for all cabinets in your home, regardless of what they contain.
Cribs – One of the items that needs more attention regarding care at home after the baby's arrival. As soon as the baby starts to get up, it is important to move the crib mattress to its lowest position and remove all objects (including mobiles, crib toys, protector pads) that he can climb out of the crib.
Curtains and blinds – These are a danger of strangulation, as babies can get tangled in them. Tie them out of the baby's reach.
Drawers – Keep them closed so that the baby cannot reach them and pull them out on you.
Electric cables – Babies can chew on cables and wires or pull them, dropping light bulbs or other heavy objects on their heads. Remove all cables out of your child's reach.
Electrical outlets – Among the care in the home after the baby's arrival, this is one of the most important. Babies can get shocked by sticking their fingers (which may be wet with saliva) or objects in electrical outlets. Unless they are behind heavy or tall furniture and inaccessible to the little one, close them with safety plugs or with safety covers that close when the outlet is not in use.
Flooring – Make sure that carpets are secured with a non-slip coating and repair loose parts such as carpet to avoid tripping.
Furniture – Unstable wall shelves, cupboards, bookcases or tables can topple over babies trying to climb on them. Therefore, among the care in the home after the baby's arrival, unstable furniture should be repaired or suspicious pieces should be attached to the wall.
How to Prevent Accidents?
Some measures in home care after the baby's arrival should be taken to prevent accidents:
Trash cans – Trash cans, especially those in the kitchen, fascinate babies, but are full of potential risks , from sharp can lids to chicken bones and plastic bags. Keep garbage in a closed cupboard or on a high counter, or use a bucket that has a secure locking mechanism.
Houseplants – Some are poisonous ; if they are placed on the floor or on a low table, they can topple over a curious baby who pulls the leaves. Keep them out of reach, for example, by hanging them from the ceiling on plant hangers.
Embellishments and Baubles – Small objects bring choking risks ; heavy ones can be pulled and fall on a baby. Place them out of reach on a high shelf.
Pet food – Take the dog and cat food jars off the floor and place them out of reach of your crawling child when they are not in use. And when your pet is eating, take the baby to another area of ​​the house, so that he doesn't join your friend for dinner. In addition, find a place for the cat's "box" that is inaccessible to your child, and position the aquariums out of reach and on a sturdy structure that a curious climber does not tip over.
Small appliances – Among the care in the home after the baby's arrival, it is recommended never to position the feeding chair within reach of kitchen utensils or their handles. In the bathroom, turn off and store the hair dryer, shaver, babyliss and straightener. Even when turned off, appliances can shock if they are still plugged in.
Tables with corners – Babies can hit the sharp corners of coffee tables, end tables and cabinets. Cover these edges with padding or padding to protect the head of your curious little one.
Stairs – Prevent the baby from going down the stairs by closing them with security gates at the top and bottom of the stairs.
Stove – If possible, cook only on the back burners, as the pots placed on the front burners – and their scorching contents – can tip over an unsuspecting child. Other care in the house after the baby's arrival is, the purchase of button covers or the removal of buttons from the stove when not in use, in addition to adding a stove protector to prevent liquids from splashing.
Tablecloths – Babies like to pull out tablecloths , pulling out glass plates, glasses and sharp knives. Use placemats instead.
Bathrooms – Babies are intrigued by the bathrooms, a curious look at the toilet can cause them to fall on their heads. Keep the bathroom door closed or buy a lock that prevents your child from opening the lid when their curiosity takes over.
Windows – Babies can climb onto furniture and fall through open windows (even with screens in place). After watching Mom or Dad, they can even open the windows. Install the window guards or secure the windows so that they cannot be opened more than 10 centimeters . Move all potential "climbing" furniture away from the windows.
Care at home after the baby's arrival is not enough, however, you need to practice constant vigilance to keep the baby safe. Never leave your baby alone for even a minute, unless he is in his crib or playpen.
Stay alert in the kitchen and bathroom, which are prime locations for accidents. It is possible to consider installing a lock on the outside of the bathroom door – which contains many dangerous and tempting items , such as cosmetics, hairspray, nail polish and medicines – so that it can be kept locked when not in use.
To make home care after the baby's arrival more efficient, redouble your attention during stressful times of the day, such as dinner time, when accidents are more common.
Emergency Phones
Keep emergency numbers, including that of the local poison center , placed near the phone in a visible place. Once you start paying more attention to all the dangers at home, you'll notice things that you probably never thought would offer danger before.
Once you have made your home safe and aware of the risks to your child, it is important to just relax and let the little one explore. Only by being given the freedom to investigate what is around him, can the baby really learn and grow .
See Also: Baby Walker Does It Bad?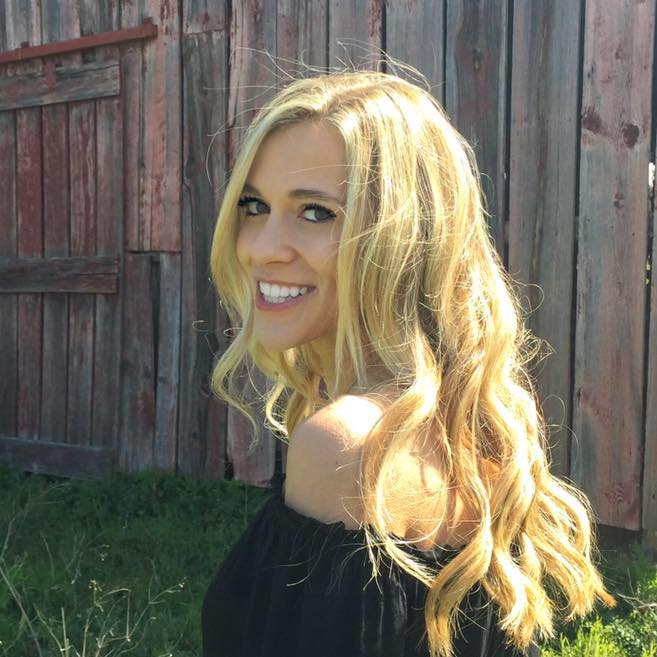 My name is Dr. Alexis Hart I am 38 years old, I am the mother of 3 beautiful children! Different ages, different phases 16 years, 12 years and 7 years. In love with motherhood since always, I found it difficult to make my dreams come true, and also some more after I was already a mother.
Since I imagined myself as a mother, in my thoughts everything seemed to be much easier and simpler than it really was, I expected to get pregnant as soon as I wished, but it wasn't that simple. The first pregnancy was smooth, but my daughter's birth was very troubled. Joana was born in 2002 with a weight of 2930kg and 45cm, from a very peaceful cesarean delivery but she had already been born with congenital pneumonia due to a broken bag not treated with antibiotics even before delivery.