Since the world is a world, women hear that it is not possible to get pregnant while breastfeeding, especially our grandmothers said that. Was that why they had so many children? Rs The breastfeeding woman really has more difficulty in getting pregnant during this period, but it may happen. For this reason nowadays, most women already leave the maternity hospital with the prescription of contraceptives to prevent themselves during breastfeeding .
But does birth control not pass into the milk and harm the baby? Yes, the common contraceptive passes into breast milk and should not be used during the entire period of breastfeeding, but there are those that can and should be used at this stage, preventing pregnancy by breastfeeding. The recommendation is that they should be started 15 days after the baby is born.
Research indicates that 2 to 15% of women who do not use contraceptive methods become pregnant at this stage. Looking at the statistics, this is a small number, but is it worth the risk? If after the baby's birth it is already a tiring and troubled period of adaptation, do you imagine going through this whole process and the baby's first months facing a new pregnancy? Sickness, tiredness, sleep, bad feelings and everything that happens in pregnancy and having to wake up several times in the night and be available to the little baby. Not easy, is it?
As already mentioned above, the chances of a woman getting pregnant while breastfeeding are minimal and this is because the woman who breastfeeds on demand, offering the baby the breast whenever requested prevents ovulation from occurring. But it is worth noting that those who intercalate bottles and other foods are already at risk of ovulating. The " impediment" process only occurs in those who breastfeed 100% on demand and with intensity. If one of these factors fails, pregnancy can happen, and this is a risk that must be taken consciously, knowing the risks of a new pregnancy.
Risks of Getting Pregnant While Breastfeeding
For women who have just had a birth or even those who have their babies at the peak of 2 to 6 months of life, they inevitably experience great fatigue and exhaustion. Baby care is extreme and full time and requires 100% of our effort and dedication. The gestation process and its mainly hormonal changes are very big and every woman who has been pregnant knows how difficult it is, so try to imagine yourself going through the two moments of total surrender at the same time? Children really are wonderful, but when they arrive at a programmed and awaited moment even better, as we will be prepared to give up everything else for them and surrender in the most profitable and pleasurable way possible, with another baby to take care it gets a little complicated division.
As for the danger of getting pregnant while breastfeeding, there are not many occurrences unless you have problems with miscarriages or risk of miscarriage. If you have already been through this situation, the doctor may ask you to stop breastfeeding the baby, as suckling the breast can cause uterine contractions and bring risks to the new pregnancy. If there is no complication, you can continue to breastfeed your baby peacefully. One fact is that with the new pregnancy, the milk may show a difference in taste and the baby can stop breastfeeding spontaneously, in addition to the production and quantity of milk may suffer a decrease with hormonal changes.
Another factor reported by mothers who have gone through this experience is the sensitivity of the breasts. During pregnancy, the sensitivity of the breasts increases alarmingly, many suffer even with pain. So facing this breastfeeding sensitivity may not be that easy, since breastfeeding itself causes some discomfort with excess milk production or even with the wrong handle, injuring the nipple. Another point to be warned about is breastfeeding the baby with a growing belly! In the first months it happens normally, but when the belly starts to point and enter the last months of pregnancy it can be complicated and hinder breastfeeding, since the cervix will not be comfortable as before.
If your baby has not rejected breast milk even with the new pregnancy, continue breastfeeding even after the second baby is born. But always give priority to the youngest, which now needs more than the oldest of the main vitamins provided in breast milk. Always keep an eye on the older person's weight gain, as during pregnancy the milk may be weakened since vitamins and nutrients in your body must be distributed for fetal development and milk production. Always remembering the maternal health that with the birth of the children ends up being in the background! Pay attention to the signs of your body, which with the double journey can leave you weakened and even present anemia. For mom to be able to take care of her babies in health, she must be whole, healthy and very willing !! Breastfeeding is all good !!
Taking advantage of the space I want to tell a novelty to our mommy readers, who intend to have another baby in the future or have a couple friend who is trying to get pregnant. In partnership with the company Famivita, we developed some products that help in the fertility of men and women, among them fertility vitamins that potentiates FamiFerti ovulation   and in the case of men improves the quality of sperm, ViriFerti, as well as the ovulation test, pregnancy test and the FamiGel lubricating gel. You can  purchase them here  in our online store.
See also:  Contraceptives in Breastfeeding – Which are the most common and when to start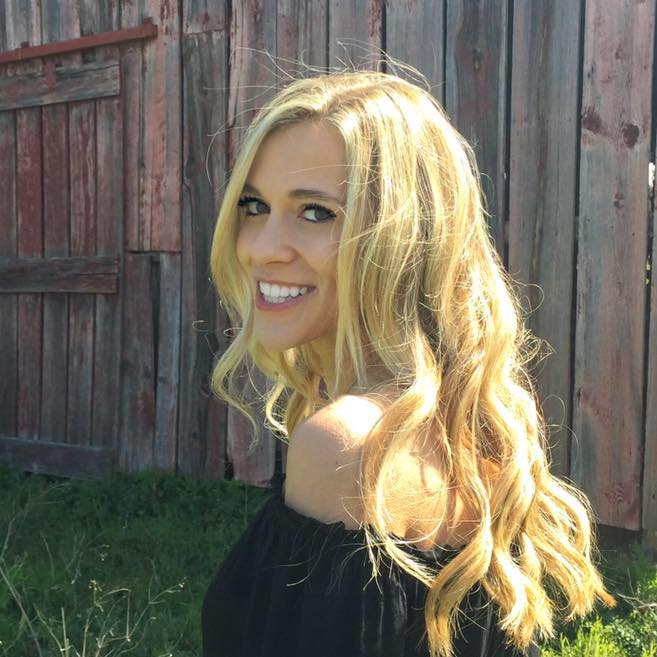 My name is Dr. Alexis Hart I am 38 years old, I am the mother of 3 beautiful children! Different ages, different phases 16 years, 12 years and 7 years. In love with motherhood since always, I found it difficult to make my dreams come true, and also some more after I was already a mother.
Since I imagined myself as a mother, in my thoughts everything seemed to be much easier and simpler than it really was, I expected to get pregnant as soon as I wished, but it wasn't that simple. The first pregnancy was smooth, but my daughter's birth was very troubled. Joana was born in 2002 with a weight of 2930kg and 45cm, from a very peaceful cesarean delivery but she had already been born with congenital pneumonia due to a broken bag not treated with antibiotics even before delivery.