The businesswoman is a professional responsible for coordinating and managing the activities of a company. This type of professional may have several types of academic training or even none at all, achieving good placements and arriving at the post only because of their knowledge and strategies for the company to grow.
It is not easy to define a class for entrepreneurs, since you can own a large company that generates millions a year or just be a microenterprise that runs a small neighborhood business. These differences mean that the path to becoming an entrepreneur has many ramifications, that is,  there are several ways to become an entrepreneur,  whether starting your own business or joining an existing company in the market.
Women in the Business Market
Although we have in common sense, the thinking of men as business owners, nowadays more than 7 million women are owners of their own business in Brazil, which means an increase of 34% in the last 14 years.
This increase is due to several factors, such as the conquest of women from higher positions within companies, not to mention the enormous range of possibilities that the internet has brought with its evolution , causing many people who had projects in the drawer, to finally take and run behind your dreams.
Research already shows that women are more than half of those who start new businesses today, which indicates a new trend for the market, which is still mostly formed by men only, but that, little by little, is opening up and creating new ones. possibilities for women.
What is the Profile of a Businesswoman?
A businesswoman can work individually or collectively, that is, running a company alone or in partnership with other people, so knowing how to work as a team is essential to being a successful businesswoman.
To become an entrepreneur, however, it is not enough just to have the will, several skills such as leadership spirit , planning and determination skills are just some of the characteristics common to women who wish to pursue this career.
The profile of a businesswoman usually contains strong characteristics such as a sense of responsibility and good communication , which serves to deal with both internal and external issues.
We cannot ignore issues such as optimism and perseverance , because, taking into account that the life of a businesswoman is full of ups and downs, these two characteristics can be fundamental for the success or not of your business. Another important feature is the organization, which is essential so that the company does not get lost in the midst of issues such as accounts, payments and production.
What Does a Businesswoman Do?
We usually imagine many roles and different types of activities when we think about a businesswoman's job. This is true, as leading a company requires that you have knowledge in several different areas, so that you can deal with all the issues and problems that arise.
The main functions of a businesswoman are to manage all the activities of the company, to design the risk calculations, to organize the entire grid of tasks of its employees and to make investments, that is, to analyze the market to project the future of its business.
Types of Businesswomen
However, all these functions end up being somewhat comprehensive if we do not imagine specific companies, so, in order to have a clearer picture of what these jobs really are, we can think of some types of entrepreneurs such as:
Own Business Businesswoman
Businesswoman in an institution
Investing Businesswoman
Despite having some functions in common, each of these types carries their specialties and needs to exercise certain skills more than others. In order to know what kind of businesswoman she wants to be, a woman must understand the day-to-day life of each one of them.
Own Business Businesswoman
This type of businesswoman is undoubtedly the one who faces the most risks, because she will start a business entirely at 0. The strategies to be taken both in terms of marketing and production within her business will be fundamental for him to succeed or not. A businesswoman in her own business needs to be especially communicative to be able to attract and retain investors and customers.
Businesswoman in an institution
She is a specific type of entrepreneur, where she works as an employee of an institution or even as a non-majority partner, which can be a private company or a public sector .
The main tasks end up being practically the same, however, this type of businesswoman must be aware that she responds to other people within the institution and that they are often their superiors. For this reason, agility and proactivity will certainly be a highlight for a businesswoman at an institution.
Investing Businesswoman
The investing businesswoman is, of the types mentioned here, the one that most needs to exercise her analytical power. To know what to invest in and when, this type of businesswoman must also be patient and have good knowledge of economics.
The investing businesswoman must also closely monitor the evolution of the businesses in which she invests, not only in numbers, but also in production and day-to-day to better understand how she can increase her profits.
Academic Education of a Businesswoman
There is no specific faculty to become an entrepreneur, but there are some key courses that can help in the training of such professionals as economics, administration, accounting and marketing. It is important to remember that these courses only help a woman to develop her skills to exercise the profession and not requirements.
Economy
The economics course offers a good theoretical basis, giving students an overview of the history of economics and the currents of thought that permeate the world today. All this theory combined with classes such as calculus, accounting and quantitative economics, makes the course perfect for those who want to manage a company , as it gives an overview of how the market works, while also enabling students for the day to come. business day.
Main Universities of Economics in Brazil
Federal University of Rio Grande do Sul – Rio Grande do Sul (RS)
University of Brasília – Brasília (DF)
Pontifical Catholic University of Rio de Janeiro – Rio de Janeiro (RJ)
The price of tuition for economics universities in Brazil varies from R $ 500.00 to R $ 3,500.00 reais, depending on the region and the institution in which you wish to study.
Main Business Universities in Brazil
Federal University of Juiz de Fora – Minas Gerais (MG)
Pontifical Catholic University of Paraná – Paraná (PR)
Anhembi Morumbi University – São Paulo (SP)
Tuition prices can also vary widely, ranging from R $ 300.00 to R $ 3,000.00.
Main Universities of Accounting Sciences in Brazil
Mackenzie Presbyterian University – São Paulo (SP)
University of Blumenau – Santa Catarina (SC)
State University of Minas Gerais – Minas Gerais (MG)
Tuition varies from R $ 500.00 to R $ 2,500.00.
Major Marketing Universities in Brazil
Pontifical Catholic University of Paraná – Paraná (PR)
University of São Paulo – São Paulo (SP)
Federal Institute of Rio Grande do Norte – Rio Grande do Norte (RN)
The monthly fees vary from R $ 400.00 to R $ 2,000.00.
Specializations of a Businesswoman
As already mentioned, universities are only tools for women entrepreneurs to manage their businesses more efficiently and not mandatory requirements for them to exercise their profession.
Knowing this and knowing that the market demands more and more knowledge and qualification, an entrepreneur can specialize in several areas to keep up to date with the news in the market. Some of them are:
Business Logistics
controlling and finance
Entrepreneurship
Business Logistics
This specialization is aimed at the businesswoman who wants to work in the industrial or logistics areas. The professional specialized in business logistics learns to solve problems of production , storage and market demand, in addition to gaining knowledge in cargo transportation.
controlling and finance
The professional who chooses to specialize in controllership and finance has the ability to analyze company data and, consequently, control all of her finance and accounting planning .
All the data obtained by a professional with this type of specialization, becomes useful for the future decisions of the company and gives a clearer view on the investments that can be made. For these reasons, this specialization fits very well within the professional profile of a businesswoman , whether in the business itself or within an institution.
Entrepreneurship
Being an entrepreneur does not necessarily mean being an entrepreneur, since this word is linked more to a type of behavior than to a profession itself. Therefore, an entrepreneurship course can be perfect both for a woman who wants to open her own business and for a businesswoman who wants to renew herself and change the way her company works.
How Much Does a Businesswoman Earn?
As the profession is not something registered, being different for each one who exercises it, besides being able to be done in literally any and every segment, it is very difficult to establish how much each entrepreneur will earn, because everything depends on how the business will flow and on countless factors that influence the growth or not of each business. Still, there is an average salary that is given based on the size of the business of each businesswoman.
How Much Does a Small Business Entrepreneur Earn?
Lowest salary: R $ 2,500.00
Average salary: R $ 5,100.00
Highest salary: R $ 10,000.00
How Much Does a Medium Business Entrepreneur Earn?
Lowest salary: R $ 10,000.00
Average salary: R $ 13,000.00
Highest salary: R $ 16,500.00
How Much Does a Large Business Entrepreneur Earn?
Lowest salary: R $ 15,000.00
Average salary: R $ 24,000.00
Highest salary: Above 40,000.00
It is always important to think about the future thinking about how it can be built through the present and, in summary, the great task of any businesswoman is this: Knowing how to take your business forward thinking about all the steps that are being taken at that moment.
Being a businesswoman is not an easy task and being successful in this profession is not something that arises overnight, as many may imagine. That is why persistence and determination are fundamental for any woman who wants to become an entrepreneur, whether opening her own business, participating as an investor or working within companies.
See also: Social Worker – What You Do and How Much You Earn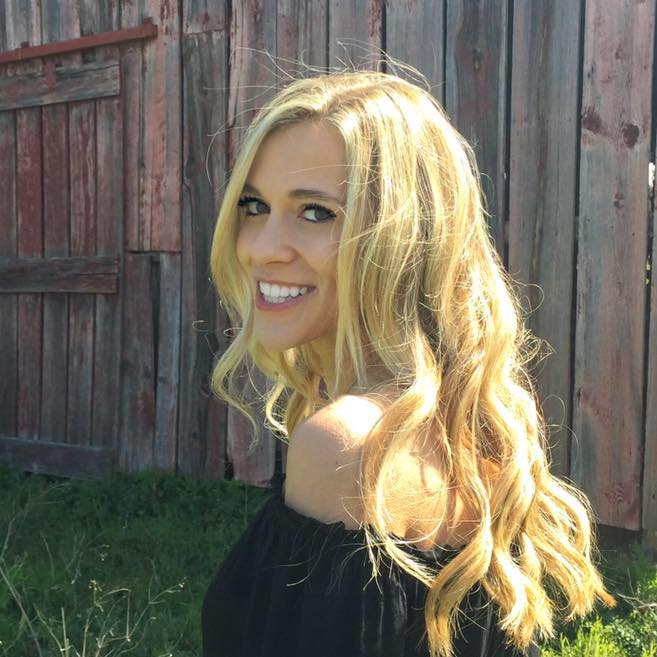 My name is Dr. Alexis Hart I am 38 years old, I am the mother of 3 beautiful children! Different ages, different phases 16 years, 12 years and 7 years. In love with motherhood since always, I found it difficult to make my dreams come true, and also some more after I was already a mother.
Since I imagined myself as a mother, in my thoughts everything seemed to be much easier and simpler than it really was, I expected to get pregnant as soon as I wished, but it wasn't that simple. The first pregnancy was smooth, but my daughter's birth was very troubled. Joana was born in 2002 with a weight of 2930kg and 45cm, from a very peaceful cesarean delivery but she had already been born with congenital pneumonia due to a broken bag not treated with antibiotics even before delivery.