Teeth are essential structures of our body so that we can lead a normal and happy life. They are responsible for cutting and grinding food, as well as having an extremely important aesthetic function these days. And for all these reasons, when we break a tooth, we often don't know how to deal or what to do. In today's text we are going to talk about broken tooth, about the actions you should take immediately when this happens and about how to deal with this whole situation. But first, is it really that easy for a tooth to be broken?
Are Teeth Easy to Break?
First of all, it is important to say that when a tooth is completely healthy, it is not easy for it to break. This does not mean, of course, that this is impossible. A very strong blow, when someone falls from a great height, for example, can cause a person's tooth to break.
However, there are some people who have weaker teeth and that simpler things can generate this type of problem. Sometimes, weaker strokes or even harder food can end up causing a broken tooth. Some of the reasons why a tooth may be weaker are:
Bruxism
Worn out teeth
Caries
Crossbite
Excessive consumption of soft drinks and acidic foods
Therefore, if you have any of the symptoms or some of the attitudes that we have listed above, it is important to seek a correction as soon as possible to avoid major problems, such as a broken tooth.
What to do when a tooth breaks?
It is not always possible to prevent your tooth from breaking. Sometimes accidents happen and we need to be aware of that. And for that very reason it is important to know what to do when a tooth breaks. The actions you should take are:
Go to the dentist as soon as possible
Keep the Broken Tooth
Clean the Wound
Let's talk a little more about each one so that you understand how it can help you.
Go to the dentist as soon as possible
When a serious problem such as a broken tooth appears, the first thing you should do is find a professional who can solve it for you. Therefore, our recommendation is that you call your dentist and make an emergency appointment as soon as possible.
As many times a tooth can simply be broken without direct knocking or damage, a dentist will be able to give a more accurate diagnosis and start an appropriate treatment for your case.
Keep the Broken Tooth
Another important thing to do when a tooth breaks is to keep the broken part and take it with you to the dentist. The professional will be able to tell you if it is possible to reseal or even if that piece can serve as a template for a prosthesis to be made. The important thing is that you don't get rid of it in any way.
Clean the Wound
Before you even go to the dentist, it is important that you thoroughly clean the wound that the blow may have caused. This prevents the accumulation of bacteria and, consequently, infections that can cause the broken tooth to become an even bigger problem.
Broken Tooth Treatments
When visiting a dentist, you will notice that there are different types of treatment for broken teeth. Each of them is best suited for specific situations. Let's talk more deeply about each one so that you understand it better. These treatments are:
Polishing
Restoration
Prosthesis Placement
Crown Placement
Polishing
Polishing is a type of treatment done when only a small piece of the tooth has been broken . It basically consists in the small wear of other parts of the tooth so that it returns to a uniform shape and, in this way, does not interfere with your chewing or even aesthetically.
Restoration
The restoration process basically consists of filling the broken part of a tooth with silver resin or amalgam , so that the tooth returns to its original shape. It is a type of treatment done when the missing piece of the tooth was not so big, that is, when there is still a relatively easy recovery to be done.
Prosthesis Placement
This type of treatment is the most severe and requires, first, the total extraction of the broken tooth . It is required mainly when the root of the tooth is also affected, either by a very strong blow or even because of a cavity that has reached the tooth completely.
In that case, a dentist will perform an x-ray and then remove the tooth in question. After healing, she will place a prosthesis so that you can chew normally, and also avoid aesthetic problems.
Crown Placement
A person needs to put on a crown when there is a fracture that ends up damaging a significant part of the tooth. The crown is nothing more than a kind of prosthesis that completes the rest of the tooth, but maintains its root.
In some cases, if the root of the tooth becomes too exposed, root canal treatment may be necessary before the crown is placed to prevent even greater problems.
Consequences of not treating a Broken Tooth
As you may have noticed, a tooth can break in many ways and require several different types of treatments. Therefore, the consequences of not treating a broken tooth can also be diverse. They can be simple, like just the aesthetic issue, which can still be of great discomfort to many people and directly interfere in their social life.
However, these consequences can also be a little more serious, since an untreated broken tooth can cause bacteria to accumulate in a wound, generating several types of diseases and really serious complications in a person's mouth. For this reason, we reiterate the importance of visiting a dentist as soon as possible so that treatment is done in the best way.
Nobody likes to be without a tooth, much less a half-tooth. And while this is not at all pleasurable, it is important to understand that a broken tooth can happen to anyone. And for several reasons. The important thing, in this case, is to know how to deal with this type of situation and what to do so that it is resolved as soon as possible. And surely with this knowledge, the consequences that this problem will bring to you will be minimal and easy to get around.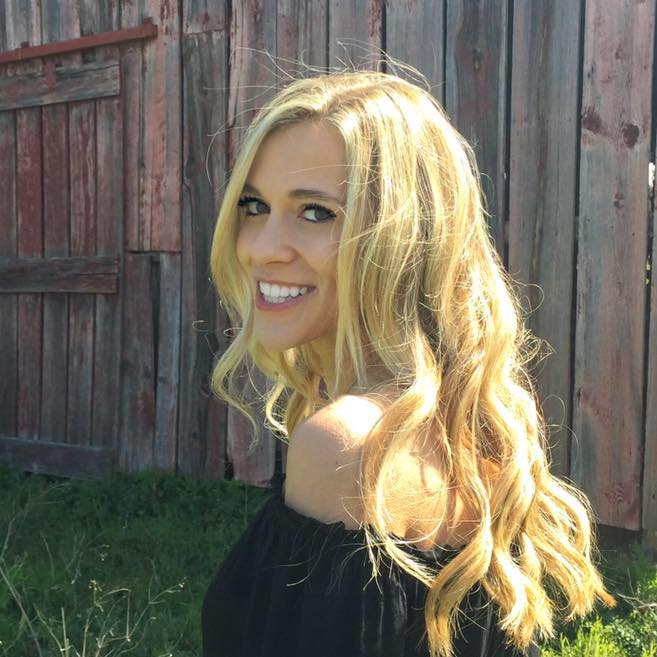 My name is Dr. Alexis Hart I am 38 years old, I am the mother of 3 beautiful children! Different ages, different phases 16 years, 12 years and 7 years. In love with motherhood since always, I found it difficult to make my dreams come true, and also some more after I was already a mother.
Since I imagined myself as a mother, in my thoughts everything seemed to be much easier and simpler than it really was, I expected to get pregnant as soon as I wished, but it wasn't that simple. The first pregnancy was smooth, but my daughter's birth was very troubled. Joana was born in 2002 with a weight of 2930kg and 45cm, from a very peaceful cesarean delivery but she had already been born with congenital pneumonia due to a broken bag not treated with antibiotics even before delivery.