Whenever maternity is mentioned, the image that comes to the woman's head is the big belly growing and right after the baby is born the classic breastfeeding scene. In my head, I thought about breastfeeding all my children, I knew that was right! Who can predict the future?
In my first experience as a mother, I did not have the opportunity to feel this sensation since the baby had problems and was isolated from me in a incubator when she was born. The extent of my frustration is inexplicable! I had milk, my full breast was full, but so what? The right thing would be already in the maternity hospital to receive the guidance that the milk should be taken with a breast pump, even if she does not catch the breast, but unfortunately she was very young and very inexperienced too.
At the end of the day Joana took formula because my milk, which was so abundant at birth, when she went home, was no longer. Eduardo was too tense! He was born very well, but I didn't have a drop of colostrum in my breast, nothing, ZERO !!! I suffered horrors in the maternity ward, I didn't know what else to do, the nurses in the maternity ward glared at me thinking that I refused to give the breast to the baby, but no, I put it in the breast and he sucked, sucked and did not come out nothing! I was sad, frustrated, but I was terrified to see my son cry and not have milk to offer … It was the worst day, because every time a bottle came with Nanto feed Dudu. Everyone looked at me crossly because he was sucking formula instead of breast milk, but honestly, I was destroyed inside and tired outside.
The pressure was great until a nurse arrived and, incredible as it may seem, managed to make the experience more traumatizing, she just squeezed my chest so hard, that I got all red and started to cry! She saw the tears and was even able to say that I was making myself soft, that I was supposed to hold on since it was for my son's good. I felt like the worst of creatures.
Finally, at the end of the physical and psychological torture, I thought that nothing would save me, and soon after the shift change, a nurse arrived, their boss and came to talk to me, because I was crying. I explained what was going on and she then said: Mom, you have to take a simple medication, Plasil, do you have an allergy? I said no and she then asked the doctor to prescribe it. I took it and 2 hours later, I felt the colostrum drain ! I don't even know what I felt at the time people, this time I started to cry but it was happy! I breastfed Luiz Eduardo for 5 months, until I had to stop because of health problems, but I thank God and that nurse who knew how to have respect and humanity in one of the most difficult moments of my life!
Breastfeeding Benefits
Without a doubt, breast milk is the best food for babies up to 2 years old. But do you know why breast milk is the exclusive and ideal food for newborn babies up to the sixth month of life? I will list some of the reasons that breast milk should be a baby's only food until age-appropriate foods can be introduced:
Immunity
Breast milk is rich in antibodies from the mother's body. Vaccines that she took when she was small or even recently, as well as diseases that have already been acquired are acquired antibodies . A form of natural vaccination that a mother passes to her child through breast milk. This natural vaccination can help in the first six months of the baby's life, protects from common infectious diseases such as otitis for example.
Decreased Risk of Allergies
Breast milk also prevents the child from having severe allergies to cow's milk protein. Children who take formulas may develop an allergy to animal milk. In addition to this allergy, diseases of the respiratory system can be avoided with the use of exclusive breastfeeding for six months. This is explained by the strength that the baby makes when sucking breast milk from the mother's breast. In addition to leaving the lungs free from diseases such as asthma and respiratory allergies, the exercise that the baby does while sucking makes his jaw and the facial muscles stronger, which helped the baby to chew in the future.
Vitamin Intake
Artificial milk can bring to the baby excess or deficiency of certain vitamins that breast milk in turn has in proportion. Proteins, potassium, magnesium and sodium can come in much larger quantities than ideal for organisms as fragile as newborns, even more premature or extremely premature babies as at 26, 27 weeks of gestation. These increases can cause an overload on the baby's body and digestive system and may lead to diseases in the future.
Combat Obesity and Diseases
Exclusive breast milk up to the sixth month of life can protect that child from being obese in the future. Diseases like hypertension, diabetes and celiac diseases can be prevented from birth, breast milk helps prevent this child from becoming an obese or hypertensive adult years later. In addition, anemia is a word that does not enter the dictionary of a baby who is exclusively breastfed. Breast milk has the right amount of iron for the baby. Until he can consume iron-rich foods for his diet, milk will meet all his needs.
Colic Reduction
The baby can reject artificial milk, and colic is one of the ways the body has to say that it is not yet mature enough, but artificial milk can greatly increase this problem. Artificial milk has sugars that can make it difficult for babies to digest, as their fragile organism can process these sugars that ferment more slowly than is supported by the intestine and thus form gases. Breast milk has the right enzyme for the digestion of babies. In addition, breast milk directly from the breast prevents air from entering the breast with the milk. The right grip greatly avoids the appearance of air colic, gases caused by the entry of air that are almost certain in the bottle.
Contact between Mother and Child
There is no greater reason to breastfeed than this, contact between mother and child at the time of breastfeeding can decrease the rate of postpartum depression and irritability due to the lack of intrauterine environment in babies. In the comfort of the mother's lap, so many positive feelings are transmitted, so much love that breastfeeding is worth it just for that reason. The mother of premature babies who cannot have this direct contact with their baby needs mothers who breastfeed their children. Donate your surplus milk to those who cannot breastfeed directly from the mother. Breast milk saves lives, be a life giver. The "Donate Life Bottles" campaign is there to help these premature babies, see how to participate in the campaign even if there is no breast milk available here at LOBALE.
Campaign #euapoioleitematerno by Moises Chencinski
Say the name of a very precious thing: breast milk! Did you know that breast milk is the best thing you can have for children under 2 years old? It is essential in the 0 to 6 month phase and it is the right of every baby to receive on demand and exclusive. That is why joining forces to talk more about this much needed asset is fundamental! SMAM, or World Breastfeeding Week, has come to help raise awareness among mothers and caregivers about the benefits of breast milk. But a week is not enough for so much importance!
Therefore, dear Dr Moises Chencinski took the innovative initiative! How about talking about breast milk for an entire year? The #euapoioleitematerno campaign came to revolutionize any and all breastfeeding campaigns. We will talk every day of the week on the subject and give very important tips on this issue. In a conversation with Dr Moises, he gave me several explanations. I found it very important to share here with you! Help to share the information, breast milk is essential and important for mother and child.
How did the idea for the #euapoioleitematerno campaign come about?
Dr Moises: At World Breastfeeding Week 2014, the first week of August, much was said about actions to increase the breastfeeding rate in Brazil. Then, I only heard people saying that we should talk about breastfeeding every day and not just this week, or just this month. And that is a question that I have heard for some time. And a lot of people really talk about breastfeeding, but not with the frequency or strength necessary to change this scenario.
Why was the campaign created? Is there a way to contribute?
Dr Moises: The #euapoioleitematerno campaign was created to bring together people who want to act in favor of breastfeeding. The idea is to raise awareness, inform, raise awareness, join efforts and actions so that breastfeeding has the space, the time and the possibility of being as natural as it should be. The movement is not against anything or anyone. He's in favor. In favor of mothers and children. In favor of the family. In favor of this generation that the Brazilian Society of Pediatrics wants to be the "generation of 100 years". But that it be a healthy, happy, productive and citizen generation. Follow the social networks and also some links that are all at the bottom of this article.
And there is more to come. Just follow. And soon, everyone's participation will be essential to visit breastfeeding-friendly places. Look how nice it is! Disseminate the hashtag (#euapoioleitematerno), incorporate the logo on websites, blogs, information, send 15-second videos to be published on Instagram (showing support – contacting us through these channels so we can guide you how to do it), sending videos from whatever size to tell and share your experiences (positive or not), your problems to put on our YouTube channel. Finally, support for our actions and participation is essential.
Who benefits from this campaign and how?
Dr Moises: This campaign, in the end, benefits the whole of Brazil. It benefits children who will grow up with a greater family bond, more immunized, better fed and healthier. It benefits mothers by better postpartum recovery, a proven decrease in breast cancer rates, the possibility of reintegration into the workplace with conditions to even express their milk and store it to bring home for their baby to take when she is not at home.
It benefits, for example, premature babies, for whom breast milk is not a medicine. It's life. Thus, awareness and awareness of the importance of donating breast milk will help to make our Human Milk Bank network in Brazil, which is already an example of efficiency and structure for the world, a standard also for the quantity of milk (which does not meet the needs of these premature babies). And, once this culture is created, the mother herself, 15 days before her return to work, will follow the natural way of collecting, storing and "donating" her milk to her baby, completing the advantage of breastfeeding for their children.
What are the main points for the campaign to reach and how can people help to do so?
Dr Moises: Our bold goal begins with the idea of ​​raising awareness and informing the country about the importance and feasibility of breastfeeding. The participation of the whole society makes a difference. Everyone's participation and commitment is necessary and fundamental: families, health professionals, schools, the media, social networks, journalists, artists, lawyers, teachers, politicians, sportsmen, municipal, state and federal governments, Anyway … Without restrictions. There is no one who cannot participate. You can participate who have already breastfed and who have not breastfed, who are or are not breastfeeding, who will or will not breastfeed, men, women, children, the elderly, without any prejudice. All are welcome.
What is the ultimate goal of the #euapoioleitematerno movement?
Dr Moises: The dream of the movement is to "flood the country with breast milk", increase the rates of exclusive breastfeeding (today from 51 days to 6 months), the percentage of mothers who exclusively breastfeed at 6 months (from 41% current to 100%), and the duration of breastfeeding (current 11 months to 2 years or more). And that is a possible dream. It's not easy. It is not fast. It is not without much effort. But without a doubt, it is possible and it is good.
Where can I find more information about breast milk and also more about the campaign?
Dr Moises: Information on breastfeeding can be found on the websites of the Ministry of Health, the Brazilian Society of Pediatrics, the Society of Pediatrics of São Paulo, UNICEF. There are many health professionals (doctors – pediatricians, obstetricians, among others, nurses, nutritionists, psychologists, pediatric dentists, among others) who are very well informed. They are worth looking for. It is easy to identify who they are. They are the professionals who follow some basic guidelines and will do everything to achieve these goals:
Breastfeeding from the delivery room;
Exclusive breastfeeding and on demand until the 6th month;
Breastfeeding extended to 2 years or more.
These professionals will be with the mothers to help them in whatever decision they make. But let this be a conscious decision, after being well informed and guided. And this is possible even with legislation that does not favor the mother (effective maternity leave of only 4 months – 6 months only in exchange for tax benefits; shameful paternity leave of 5 days; daycare centers in companies, appropriate places for the mother to collect and store your milk to take home for your child).
And this is possible even if we have people in our society who are bothered by a mother breastfeeding her child in public places, considering it pornographic, erotic and sensual, but find people half naked or even naked in festivities broadcast by the TV networks at Carnival, or on the beaches. And this is possible even though, even today, breastfeeding is not adequately taught in schools for children, for young people and, believe me, most of the time nor in medical training courses and in most medical residences and specialization in the area of ​​Pediatrics.
A final consideration about breastfeeding.
Dr Moises: Breast milk is the ideal food for babies. Everyone knows that. Will be? What we have observed is that, although it is logical, culturally, in our country, this is still not a notion that most people have. It is necessary to inform. Sensitize. Aware. Breast milk, known as our white blood, is a living food, which changes and adapts during breastfeeding, and changes every day, and at every stage of the baby's life, meeting all nutritional needs during the first 6 months. Breast milk is the only, exclusive and necessary food until the 6th month of life.
Breast milk is the main food between 6 months and one year old and should be supplemented only after the 6th month of life. So much so that until one year of age the child is known as an infant. Breast milk is the child's most important complementary food after one year of age up to 2 years or more, dispensing with any other milk supplement at this stage of the child's life. Everything that can be done in favor of breastfeeding will benefit not only your child, but all children, from all mothers, from every corner of this country and making Brazil a present country with a focus on its future.
Breastfeeding is essential, and for those who have not had the opportunity to breastfeed, how can you proceed to give your baby breast milk?
Dr Moises: In Brazil, cross-breastfeeding is not allowed by law (due to the risks – as was the wet nurse before). In the United States there is the commercialization of breast milk through the internet, but it is totally irregular and without any control. There is no test against diseases (Hepatitis / HIV), no collection, storage or transport is controlled and recent studies show that most of them have drugs and cow's milk in their composition. Thus, whenever there is a need, contact the pediatrician who will be able to guide the best way to try, from a relationship (a technique through which breastfeeding can be resumed) or even the use of appropriate infant formulas for each child.
Campaign Media #euapoioleitematerno:
Blog
Twitter
YouTube
Instagram
Facebook
More information
Interview with Simone de Carvalho from AMS
Have you heard of AMS? The group of Simone de Carvalho, former donor of breast milk and encourages breastfeeding today speaks a little more about how the group came about and what it is like to be a breast milk donor has changed your life. Be also a love giver like Simone and Donate Life Vials!
Simone, how did you get into this world of breastfeeding, what drove you to get into that purpose and how did AMS come about?
Simone: I was a donor of Banco de Leite for six months at the birth of my youngest and this experience completely changed my view on the work of the banks, which until now, was almost nil. In contact with the bank's weekly collection through the fire department and the kind nurse who withdrew my donation and the information I received from the results of my donation (really saving a baby's life) I decided to create a network at the end of 2009 of potential donor mothers across Brazil through Facebook's social network that met the demand of milk banks.
How did you become a donor and what is it like to feel so useful in this beautiful phase of women who are breastfeeding?
Simone: I owe this action to my gynecologist, who gave me a pamphlet from the milk bank at the time of pregnancy. I kept it and in the postpartum period, producing a lot of milk, I decide to call the milk flock and make my donor registration. A simple pamphlet that made all the difference in the lives of those little babies hospitalized in 2005.
What are the benefits of becoming a breast milk donor?
Simone: Every well-oriented mother at the beginning of the breastfeeding process, usually produces more milk than her baby needs, it is important that this surplus is removed from the breasts for better breastfeeding. The donation helps to regulate the flow of milk, providing a pleasant breastfeeding for mother and baby. But the greatest benefit is immeasurable: the result of such a noble action! Knowing that you are helping to save a high-risk premature baby in an ICU and allowing parents to fulfill their dream of motherhood and fatherhood is priceless. It is a unique feeling of love for others that is very good for our soul and heart.
Who needs donated breast milk and what is good for those who receive it?
Simone: High-risk premature babies who receive the "golden liquid" capable of colonizing, at first, all their intestinal flora, protecting it from bacteria and receiving the most perfect disease vaccine of all. Breast milk nourishes this baby in all its vital needs for its growth and development, ensuring that it has an excellent standard of health.
How to donate breast milk? What is the first step to be taken to become a donor?
Simone: The first step is to call the milk bank closest to your home (the LOBALE program is a wonderful tool that will help and encourage mothers to become donors). The milk bank only asks for prenatal examinations and on the first visit, the nurse takes the glass bottles and guides the mother answering all her doubts. In the following donations, it is important to donate glasses to store the donated milk, because there is a great demand and also the need for this donation. Glass bottles carry life!
In your view, what is missing, what support would be needed for this cause to go even further? What progress has been made over the past few years on breastfeeding and breast milk donation?
Simone: We still have great challenges ahead. The greatest action is that the mother receives all the support and care at the time of breastfeeding. May she have guaranteed maternity leave, be encouraged to exclusively breastfeed the baby with her breast milk and that in the first months mothers are advised to donate as soon as they establish successful breastfeeding.
What types of information does the AMS community provide for breastfeeding and breast milk donation? Who can join the community and how to do it?
Simone: As our community is virtual, whenever a mother comes to us with a problem with breastfeeding (fissures, engorgements, mastitis) we always advise mothers to look for banks for an evaluation. Banco de Leite provides the service of guidance and monitoring of the mother's difficulties, by trained and qualified professionals to receive this mother. The fact that she goes to the bank is a great chance to become a donor.
Tips from useful sites and groups indicated by Simone
Our support group: www.facebook.com/groups/aleecimentomaternosolidario/
Our official breastfeeding page: www.facebook.com/AMSBrasil
Our Official Blog: comunidadeams.wordpress.com/
Outburst of a mother who did not breastfeed
From a very young age, when I played with dolls, I remember placing the dolls at the breast to simulate breastfeeding. That's because, I always heard mom saying that I had been breastfed until I was 2 years old and that this had made all the difference in my health. It was also no different with my brothers, she had managed to breastfeed her children very well and I thought: it will be like that with me too! After all, son of fish, goldfish is right? No! Fate managed to put a big surprise on me and worse, on my children.
When I got the positive and saw that the pregnancy was really progressing well, I had the idea (absolutely certain) inside my heart that I would breastfeed that little thing that grew inside my womb. I dreamed every day of the moment when I could take my son and do as a child, put him in the breast and finally really breastfeed! For me, breast milk was not just nutrition, the baby's food, it was the greatest proof of love that a mother can give to her newborn child . Donating your time, your body in addition to the pregnancy , is a unique moment despite being quite exhausting. The reward would be to see my children growing through me, through a tool that I would also provide them with the necessary antibodies to be healthy.
When Joana was born, my body said yes, I could breastfeed! Soon my breasts filled with milk. My breasts were sore, full of milk, but I still couldn't breastfeed. Joana had been born with a serious respiratory problem due to the broken bag and had to stay in the ICU and semi-ICU for days without even being able to pick her up, let alone breastfeed. In this moment of suffering, I, a first-time mother, young, inexperienced, had no instructions on what to do with the milk . This one, who was literally going down the drain, could feed my daughter and who knows how many more children.
I remember taking it out with the pump and crying, despising the milk that would be right for my newborn. I believe that after the pain of seeing my daughter hospitalized full of threads and needles, that was my biggest pain. Having to despise the breast milk that was available. When Joana finally came into my arms, the milk was not as abundant as before and, having been fed through bottles, she refused the breast. This was my first experience as a mother and it may seem selfish, but I felt deeply frustrated.Feeding my daughter from the bottle was undoubtedly a possibility that I had not considered. Joana suckled artificial milk until she was 9 months old, when she voluntarily left the bottle and started to feed only with the meals offered to her. Perhaps if I had been breastfed or at least in the correct way since motherhood, the reality would have been different, who knows how I could, until the second year of life …
I was practically a dairy cow . I realized that after the first delivery, I had no difficulties in having colostrum and also the milk itself. I spent the 9 months preparing the breast, buying breast protectors, breastfeeding bras and the like. But I did not count that life had prepared me again for an ordeal. After Dudu's delivery (which was successful) I finally took my son in my arms. The feeling that I could breastfeed him made me cry with emotion. So I waited for the colostrum, it sucked hoping to swallow something but there was nothing there! The next day the same thing, he sucked a lot but didn't get anything down. I despaired! In the meantime, he was screaming from hunger and was emergencyly fed by formulas. But wait, that was not the plan I had, I didn't want to see my son depending on the bottle again. Although not all bad, and in some cases extremely necessary, artificial milk was not what I had planned this time.
I felt like a woman again. How could I not have milk to breastfeed my child? What was wrong?
No matter how much stimulus there was, colostrum didn't show up. The desperation to see my son hungry was something that tormented me . Fortunately, this maternity was different from the first, which this time supported breastfeeding. Some nurses came to squeeze my breasts to help and see if the milk really hadn't come out or if it was just a fresh one from me.
Worse than the unkindly squeezes on the nipples of my breasts, was realizing that there was really nothing there to feed my baby who was screaming at my side. Finally, after the shift change, a head of nursing came to see me, and asked the on-call gynecologist to prescribe a medication for nausea . The one that would make the milk come down at last. I took it, discredited of the veracity of that information, but I took it. What harm was there?
2 hours later, I felt something drain from my chest. I couldn't believe what my eyes were seeing, it was colostrum! Little, but he was there. It wasn't enough to feed Dudu's sweet tooth, but it already made me less worried and guilty, it was a light at the end of the tunnel. We were discharged and Dudu managed to suckle a little, about 2 months between breast milk and supplements. It was between medications to help the milk to come down that finally, one day, the milk didn't come anymore . For 2 months I had the joy of giving my breasts (although not a lot) to my son. It was not as I dreamed, until 6 months exclusively, but with the awareness that this was not my choice. She had done everything she could to continue breastfeeding, including using medication to help maintain milk production.
The third pregnancy was different, although I waited, this time I was taken by surprise, I managed to breastfeed my daughter until the 6th month. Not exclusively, but still, with much love. I don't think the formula is bad, there are several women who need it. But this mother-child bond at the time of breastfeeding is a gift that the bottle does not provide 100%. Although I am no less a mother because I do not breastfeed, looking back today, I feel fulfilled because I know that I did what was necessary at that moment with all the information I had in my hands. But if it were today, I would never let my eldest daughter be deprived of her right to be breastfed. So if you have milk left over, be a donor . Breast milk saves lives!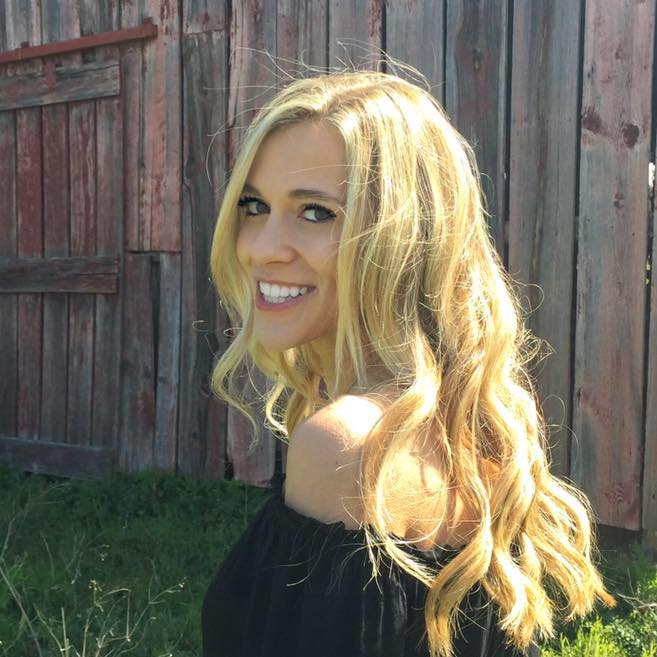 My name is Dr. Alexis Hart I am 38 years old, I am the mother of 3 beautiful children! Different ages, different phases 16 years, 12 years and 7 years. In love with motherhood since always, I found it difficult to make my dreams come true, and also some more after I was already a mother.
Since I imagined myself as a mother, in my thoughts everything seemed to be much easier and simpler than it really was, I expected to get pregnant as soon as I wished, but it wasn't that simple. The first pregnancy was smooth, but my daughter's birth was very troubled. Joana was born in 2002 with a weight of 2930kg and 45cm, from a very peaceful cesarean delivery but she had already been born with congenital pneumonia due to a broken bag not treated with antibiotics even before delivery.