Thinking of those who cannot see, a reading system for the blind has been created. The system was idealized primarily for military use, so that they could read even in the dark and was adapted and perfected by the visually impaired Louis Braile, where the name comes from.
The method was created in principle by 12 points, which were improved to 6 points. They are formed by two columns with 3 points each. The combination of the six points brings the possibility of forming 63 distinct symbols where they are used for reading literature, music, mathematics and currently also in computing.
To be able to read in Braille, it is necessary to know the symbols that by the visually impaired are read by touch, by fingers. The reading method is performed from left to right and it is possible to read also with sight.
Unfortunately, there are few places and establishments that offer menus and instructions with reading in Braille for the visually impaired. Places where access is difficult and makes the circulation and autonomy of the visually impaired impossible, as they always need help from someone.
In computerization, on the other hand, the progress is incredible. Where keyboard covers were created for reading in Braille and offer the opportunity for the visually impaired to use computers. Better than that, programs that can translate Words into Braille and vice versa, printing what they are searching for through the user's voice. There are also options for talking computers that inform each application and paths so that the visually impaired can participate in virtual life normally, including social networks posting photos, commenting on posts and checking all their updates.
And so that they can have full access and have a normal life it is possible to find equipment, toys and even watches with Braille reading . Some equipment created for the blind uses sound instead of Braille. The Braille code makes it possible for the blind to produce, carry out projects and have a life like any other citizen. The evolution and adaptation of the method is expected as a mandatory form of communication in all public places, and thus offer the opportunity for equality that every human being deserves.
Blind Children
In the first months it is possible to notice some signs of difference in the baby's behavior. Symptoms such as the lost and empty look, the absence of reactions when it is close to your body and the fact of not following the movements around you with your eyes , these are evident signs of a problem in your vision.
The diagnosis is made by a specialist after evaluation and complementary exams that will provide information about the degree of blindness. In some cases, children can see shapes and shadows, or can even see with the object very close to their eyes. In other more serious cases, the child cannot see anything at all, and has access to the world, the touch and the sixth sense, which is extremely sharp.
Blindness problems can occur due to several factors. They can be from birth as a result of some health problem, including eye infections . To understand how a blind child lives, just close your eyes and strive to see the world through your hands. Fear and questions about the life of your visually impaired child is inevitable, after all, we are all afraid of the unknown and the difficulties of the world. The first step is to look for a specialist who will direct you to appropriate follow-up and will be able to provide the direction you will need going forward.
The blind child needs the same care as a child who has perfect vision. You need love, affection, discipline, education, leisure, understanding and above all, a lot of patience. He may not be able to perform some tasks, but be fully competent in others. Many identify with the practice of sports or art and become renowned artists. As they cannot see, they carefully develop the other senses, precisely identifying sounds, smells and touch.
There are some institutes and organizations that support, encourage and assist visually impaired children and adults. They help to provide the chance for learning and the right to read and write even if using Braille methods. Even due to mandatory social inclusion, they get professional qualifications and opportunities, where they will grow professionally and have their due recognition.
See Also:  Autism – Living Within Your Own World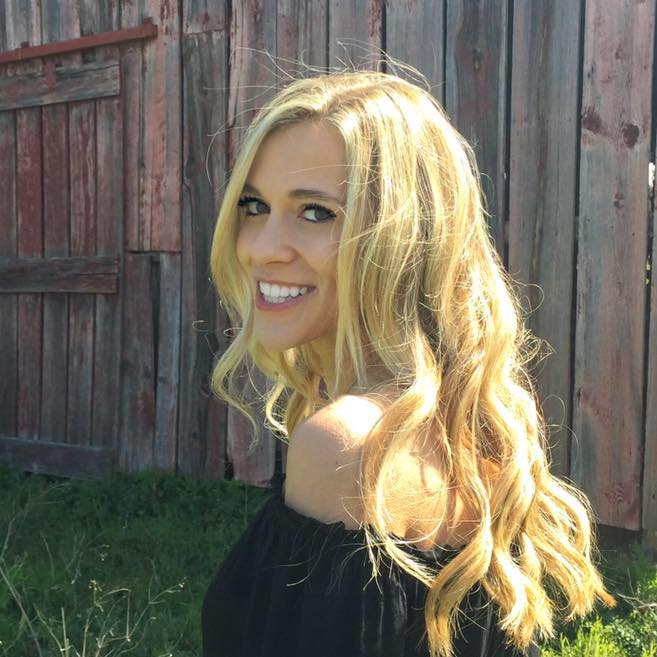 My name is Dr. Alexis Hart I am 38 years old, I am the mother of 3 beautiful children! Different ages, different phases 16 years, 12 years and 7 years. In love with motherhood since always, I found it difficult to make my dreams come true, and also some more after I was already a mother.
Since I imagined myself as a mother, in my thoughts everything seemed to be much easier and simpler than it really was, I expected to get pregnant as soon as I wished, but it wasn't that simple. The first pregnancy was smooth, but my daughter's birth was very troubled. Joana was born in 2002 with a weight of 2930kg and 45cm, from a very peaceful cesarean delivery but she had already been born with congenital pneumonia due to a broken bag not treated with antibiotics even before delivery.