One of the most common problems with the arrival of a baby and also one of the biggest reasons for crying is colic. It is a common thing that happens with most babies, but there are many doubts and myths about this problem. Can babies' colic be prevented completely? Could it be that if the baby does not feel colic, is it because something is wrong? Is it true that boys have more colic than girls?
In order to analyze all this and be able to answer these questions, we first need to know what baby cramps are and how and why they manifest themselves.
What are Baby Colic?
Cramps are very common in the first three months of a baby's life (although the peak of these pains occur at around a month and a half) and occur as a type of contraction of the abdominal muscles.
They happen because the baby's body is getting used to digesting breast milk and its intestinal flora is not fully formed. For the child's body to begin to get used to food and the gases produced by the digestive system, this type of modification occurs and no medication is necessary, as this phenomenon is not related to any type of disease.
Cramps tend to disappear after a baby's 4th month of life , although there are slight variations. If they persist after this period, it may be the case to visit a doctor to see if there are any other problems.
Is It True That Boys Have More Colic Than Girls?
In fact, these pains that are so common in the first months of a baby's life tend to hit boys and girls with equal intensity . Many say that boys have more colic than girls, but there is no study to prove that this is really true.
In fact, no factor is decisive for a baby to feel more colic than another, although there are those more or less "complaining". However, there are studies that show that if a woman smokes during pregnancy , for example, the baby is more likely to experience more cramps than normal.
How to know if it is colic or not?
Babies cry for various reasons, for sleep, for hunger, for feeling uncomfortable somewhere or with someone they don't know either. But there are some things that may indicate that crying is occurring because of colic.
The first is age, of course. If the baby is less than 4 months old and the crying has been going on for a long time, it is very likely that the problem is colic. Another way to identify is to cry without stopping without anything comforting you, that is, even when fed, with a diaper changed, warm and clean, he is still crying.
Other things that can be identified in colic pain are the way the baby acts while crying. When he feels colic, the expression is usually very painful and the baby usually squirms, which frightens some mothers who want to take their children to the doctor immediately when this happens.
It is also common for the baby to give off gas and have a hard belly when he is in pain because of colic. It is important to check all these points before you get scared or despair, they are usually the first intense pain that a baby feels in life and therefore the reaction is really strong.
How to Avoid Colic?
Although it is something normal and does not constitute any type of disease, colic in a baby can be very annoying and hurt. This is part of the development process of the baby's digestive system, which means that, unfortunately, there is no way to avoid these pains completely. But there are a few things you can do to help your baby's colic ease. Some of them are:
Take the baby in your arms – The baby cries for the pain, but also for the strangeness of feeling something so uncomfortable for the first time. Therefore, feeling welcomed and in a comfortable place will calm him down to make him cry less, although it does not relieve the pain.
Be in a relaxing environment – For the same reason mentioned in the topic above, babies tend to calm down a little when they are in a calmer place. To create an atmosphere, you can stay in a place with low light and with calm and relaxing music.
Massage – Clockwise massages on the child's abdomen tend to lessen the pain caused by colic. This is because this type of massage helps to release the gases. A good tip is to use an appropriate oil to make the baby feel calmed and warm.
Exercises with baby's legs – This type of exercise also helps to release babies' gases and, consequently, relieve the pain caused by colic. To do them, just lay the baby down and flex your legs slightly against the abdomen.
In extreme cases, a doctor may prescribe some type of medicine to contain your baby's pain, but this occurs only after verifying that it is really necessary. Often mothers and fathers think that there is something wrong with their child crying so much, but this type of phase is very common and it is necessary to know that this happens early in the babies' lives.
Many doubts arise all the time about this type of pain, about its origins, about how to prevent or at least relieve colic and also about whether it is bad for the baby or not. Although it is common, it is a period of testing, because in addition to causing concern in many, it is not pleasant to have a child crying without stopping for hours.
But this is only one phase and it is clear that many others will come, other problems with other types of solutions and more and more, because this is the challenge of having a child , of creating a life. The important thing is to always be there for when he needs it and stay informed of everything that can happen.
See also: Plum Water for Baby – Home Remedy for Constipation Relief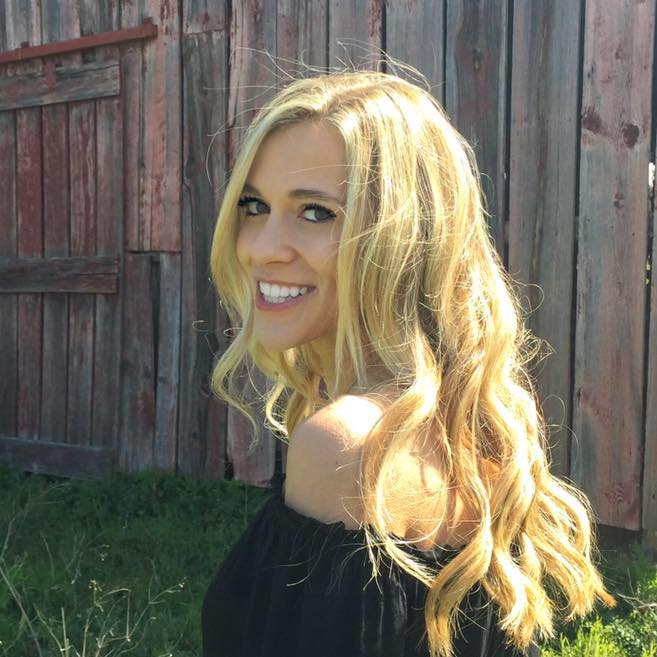 My name is Dr. Alexis Hart I am 38 years old, I am the mother of 3 beautiful children! Different ages, different phases 16 years, 12 years and 7 years. In love with motherhood since always, I found it difficult to make my dreams come true, and also some more after I was already a mother.
Since I imagined myself as a mother, in my thoughts everything seemed to be much easier and simpler than it really was, I expected to get pregnant as soon as I wished, but it wasn't that simple. The first pregnancy was smooth, but my daughter's birth was very troubled. Joana was born in 2002 with a weight of 2930kg and 45cm, from a very peaceful cesarean delivery but she had already been born with congenital pneumonia due to a broken bag not treated with antibiotics even before delivery.