Among all the diseases known to mankind, cancer is perhaps the most malignant of them. Not simply because of killing many people every year, but also because of the suffering that many have because of the disease and also because of the treatment. One of the most well-known types of cancer is bowel cancer , which can often be lethal, but which also has treatment. And despite the fear that we all have, the disease exists and it is necessary to understand what it is and what consequences it can bring.
What is Bowel Cancer?
Bowel cancer, also called colorectal cancer, is nothing more than a malignant tumor that forms in the large intestine or even the rectum. It is the most common type of cancer of the digestive system, affecting more than 150 thousand people per year in Brazil alone.
It is common for this type of cancer to occur , first, with the development of small benign tumors in the large intestine or rectum, which can take many years to become malignant.
The disease can be prevented, if these small benign tumors are removed through a colonoscopy, even if this is not a guarantee that it will not develop later.
Causes of Bowel Cancer
There are several factors that can lead a person to develop bowel cancer. We can mention some of them as main, both by the number of cases and the level of risk they offer. They are:
Advanced age
Smoking
Diet Type
Sedentary lifestyle
Obesity
Hereditary diseases
Advanced age
People over 50 are more likely to develop bowel cancer than others. This can be aggravated by factors such as family history and the person's life habits, such as type of food, drug use and physical inactivity.
Smoking
The age factor is not the only one that can cause a person to develop this type of cancer. Although factors acting together contribute to development, smoking alone is a great danger and a risk factor for a person to develop bowel cancer.
Diet Type
A diet very rich in red meat and low in fruits, vegetables and calcium can contribute to the development of the disease. Despite being a factor that acts in the long term, there are cases of young people who developed colorectal cancer for exactly these reasons.
Sedentary lifestyle
Sedentary lifestyle is also one of the main factors causing this type of disease and, like the other factors mentioned here, can be aggravated by other factors such as smoking and old age, but which is also a great risk in itself.
Obesity
Obesity is often a consequence of bad lifestyle habits, such as poor diet and physical inactivity, two risk factors for the development of bowel cancer. Therefore, obesity is also one of the main factors for the disease to appear.
Hereditary Diseases
Certain inherited diseases such as Lynch syndrome and familial adenomatous polyposis (FAP) can contribute to the development of this type of cancer. This is one of the only factors impossible to avoid, since heredity is part of you. The most plausible option is to pay more attention when you know you are part of this risk group.
How to Avoid Bowel Cancer
As we mentioned in the topic above, several risk factors can be avoided by controlling your lifestyle. A good balanced diet and rich in all the necessary nutrients, regular exercises and the non-use of drugs , mainly tobacco and alcohol, are factors that contribute a lot to prevent colon cancer.
It is true that there are cases where the disease cannot be prevented, but this happens mainly with people who are part of risk groups, such as those with hereditary diseases. In such cases, it is always necessary that, if the disease appears, it is discovered early and the chances of a cure are greater.
Symptoms of Bowel Cancer
Several symptoms can indicate that a person is suffering from the disease, although only a diagnosis made by a specialized doctor can confirm its existence. The main symptoms of bowel cancer are:
Bleeding on evacuation
Anemia
Severe abdominal pain
Diarrhea
Feeling of incomplete evacuation
Sudden weight loss
Weakness
Change in stool color
It is important to remember that these symptoms appearing in isolation may be signs of other illnesses or changes in the body, so it is necessary to pay attention to the combination of these symptoms.
Bowel Cancer Diagnosis
There are two main tests to detect this type of cancer. From them, it is that the doctor can have a greater notion of how to treat each case specifically. They are:
Colonoscopy
Stool Occult Blood Survey
Colonoscopy is a procedure that examines the final part of a person's digestive system, being able to detect any type of tumor , malignant or benign, through a camera placed from the anus.
Stool Occult Blood Survey
The occult blood test is an exam that needs to be done by people at risk of developing the disease, usually people of older age. Once the exam indicates the possibility of cancer, colonoscopy is performed.
After the diagnosis of the disease, more tests are done to find out what is the stage of the disease and what type of treatment the person will undergo. In addition, factors such as family history are also taken into account , precisely to find out if the disease can get worse faster.
Bowel Cancer Treatments
Depending on the stage at which the disease is, it is necessary that different types of treatments occur. This can also depend on a number of other factors such as the age and level of health of each person.
In an early stage, for example, surgery to remove the tumors is the process most recommended by doctors. In a slightly more advanced state, surgery that removes part of the person's intestine can also be done.
In the most severe cases, more aggressive treatments such as chemotherapy, radiotherapy and targeted therapy are needed to decrease the size and eliminate tumors of the intestinal colon.
The chances of survival of a person with colon cancer can also vary a lot, depending on all these factors mentioned here and also on the response that the body gives to the treatment that was indicated for him.
Any type of cancer is cause for concern, it is true. But bowel cancer can create certain types of suffering that no one really wants to go through. The best thing to do, then, is to avoid as much as possible that you develop the disease, living a healthier life and paying attention to attitudes.
And although, in some cases, the onset of the disease is inevitable, treatments evolve more with each passing day, with new research and help with the advancement of medicine and technology so that we can fight the disease with more and more resources and who knows one day we will not fear it anymore.
See Also: Pregnancy Cancer – Doubts, Risks and Treatment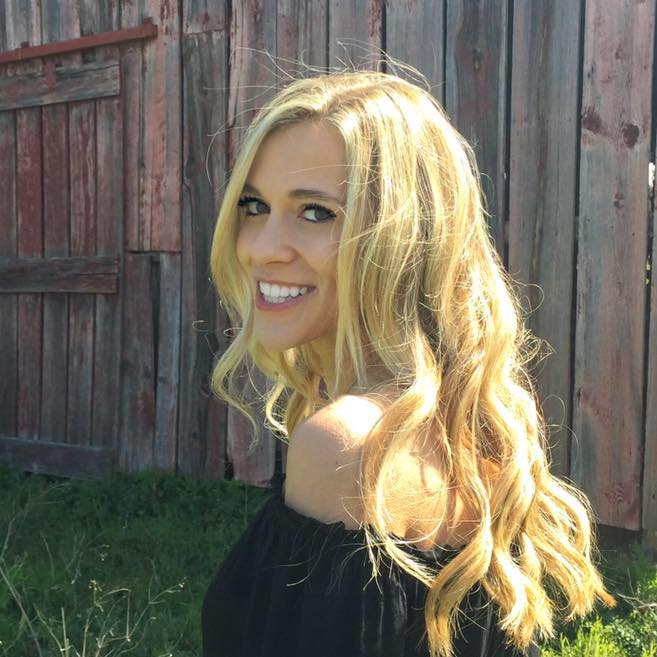 My name is Dr. Alexis Hart I am 38 years old, I am the mother of 3 beautiful children! Different ages, different phases 16 years, 12 years and 7 years. In love with motherhood since always, I found it difficult to make my dreams come true, and also some more after I was already a mother.
Since I imagined myself as a mother, in my thoughts everything seemed to be much easier and simpler than it really was, I expected to get pregnant as soon as I wished, but it wasn't that simple. The first pregnancy was smooth, but my daughter's birth was very troubled. Joana was born in 2002 with a weight of 2930kg and 45cm, from a very peaceful cesarean delivery but she had already been born with congenital pneumonia due to a broken bag not treated with antibiotics even before delivery.