Pregnant don't menstruate! Yes, and any type of bleeding in pregnancy can and should be investigated. Several situations or reasons can cause bleeding during pregnancy and therefore, a good diagnosis is very important and the earlier the treatment of the cause, the better for the health of the pregnant woman and also the baby.
Low Hormonal
One of the causes of bleeding during pregnancy is the low hormone, sometimes the body cannot produce the ideal amount to maintain that endometrium during the initial period of pregnancy. When the embryo is fixed, the body starts to produce even more progesterone through the corpus luteum , a hormone responsible for maintaining and also for maintaining an endometrium thick enough for the evolution of pregnancy. Thus the endometrium can begin to break down and the woman may have a miscarriage due to this hormonal deficiency.
This type of bleeding is the most common among pregnant women who have some type of warning about bleeding during pregnancy, but they are totally circumventable in 80% of cases with appropriate medication such as progesterone replacement, with Ultrogestan or similar and also with total rest of the pregnant.
Bleeding Color and Texture
Some women may experience bleeding in early pregnancy, initially it may seem like a strange, different menstruation . However, some aspects must be taken into account. The color of the blood must be taken into account and taken into consideration by the doctor.
Usually the lack of progesterone becomes a peeling brown color, in other cases the light red color, but the total red light is on when the blood is bright red hue , really like the bleeding of menstruation. The presence of clots is also very worrying, as this really means that the endometrium is not being sustained and even more risky in the first trimester of pregnancy.
But how many days does this bleeding in early pregnancy last? Actually, it shouldn't happen, so when this bleeding is listed, your doctor should be already sought to analyze what is causing the bleeding and be able to resolve it to stop it.
Detachment of the Gestational Sac
The detachment of the gestational sac is also a factor that can cause bleeding, the detachment can happen due to hormonal factors as mentioned above, lack of hormone for maintenance or some trauma or beat. It is very common to see in soap operas and films a woman feeling severe pain and bleeding after an accident or very strong fright, this can cause bag detachment and lead to trauma abortion . Detachment is always diagnosed via ultrasound .
Bleeding In The First Weeks
The most worrying bleeding in pregnancy is exactly that of the beginning of pregnancy, before the 12th week , the body may "reject" the baby or be unable to sustain hormonally and that is why doctors ask for certain precautions from the pregnant woman in the first trimester. Both for bag detachment and hormonal deficiency , the treatment is practically the same for both, Ultrogestan and rest are usually used, sometimes anti-contractions and anti-cholinergics for the uterus such as Dactil ob.
Bleeding from the Second Trimester
From the second trimester on , bleeding during pregnancy may be less worrying, but it is still important to check the cause. In case of any bleeding it is essential to seek medical attention or maternity.
Preview Placenta
Usually bleeding during the third trimester can be caused by the placenta previa. The placenta previa is nothing more than a placenta that has fixed in the wrong place inside the uterus, it is closer to the exit or even in the cervix and this position can cause bleeding routinely.
This is due to the effort of the pregnant woman or even simply due to the weight of the belly. Usually bleeding during pregnancy caused by placenta previa n will are serious but should be reviewed by the doctor to prevent further and significant problem. Very interesting the explanation in this video below.
Premature detachment of Placenta
Bleeds already in the third trimester between the 29th and 35th weeks can be due to placental abruption, they are usually circumventable , also with medication, but you must have full attention from the doctor in charge because the chance of premature birth occurring must be removed, or if it continues, medications for maturing the baby's lungs based on corticosteroids should be prescribed to pregnant women.
Pregnant women with DHEG ( exclusive hypertensive disease during pregnancy) should quickly go to the emergency room, this bleeding may mean a major problem such as pre-eclampsia , so attention is essential.
Bleeding During Sexual Intercourse
There may be bleeding during sexual intercourse at any stage of pregnancy, if there is any, it is important to go to the emergency room or speak to the obstetrician in charge to remove major concerns. These bleeds can be due to the rupture of some spider veins in the vagina or even because the relationship itself "poked" the cervix and thus some bleeding happens.
Placenta previa is also one of the reasons for bleeding during sexual intercourse of the pregnant couple. It is common for a pregnant woman to complain about bleeding during or after sexual intercourse, the couple must be aware of new relationships, even avoiding relationships until the doctor is released for new sexual activity .
Bleeding in Childbirth
In the final stages of pregnancy between the 37th and 40th week the bleeding may be sign of labor , and is rather a great indication that you should go to maternity doctor or clinic for an assessment of possible imminent birth.
Anyway, bleeding must be diagnosed and treated, if you are pregnant and there was any sign of bleeding during pregnancy seek help, it is very important to know that pregnant women do not menstruate and any bleeding should be investigated .
Questions from Readers:
How to differentiate bleeding from menstruation from an abortion?
To differentiate is really a bit complicated, but when in doubt there is no better way out than looking for a doctor or taking a pregnancy test . If you seek emergency care and confirm the pregnancy, an ultrasound will be performed to check the progress of the pregnancy and whether it is the beginning of an abortion. You can buy your pregnancy test here in our online store .
Is runny coffee grounds in pregnancy dangerous?
It may be, but it may not be! It is advisable to look for your GO to check the causes. If the drip of coffee happens in the first trimester it can mean loss of the endometrium and put the pregnancy at risk of miscarriage, since it is there that the embryo fixes itself. But it can also mean low hormone, but it is necessary to treat it properly.
How to stop bleeding in pregnancy?
When any bleeding occurs during pregnancy it is necessary to seek emergency care or your obstetrician, especially if accompanied by other symptoms such as pain, cramps and fever. Bleeding usually stops on its own and is only observed. In isolated cases the doctor may enter a treatment for the "cause" that is causing. The best thing to do in these cases is to seek care as soon as possible and receive appropriate treatment.
See also: Brown Pregnancy Discharge – Warning Sign!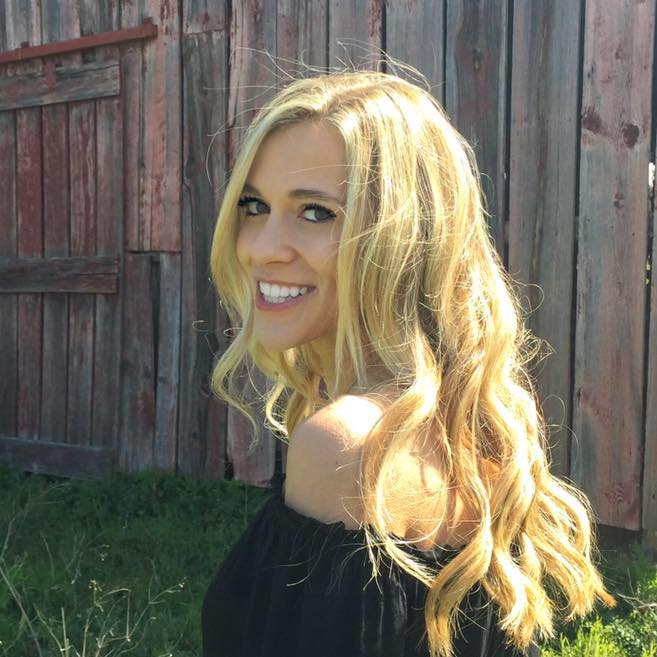 My name is Dr. Alexis Hart I am 38 years old, I am the mother of 3 beautiful children! Different ages, different phases 16 years, 12 years and 7 years. In love with motherhood since always, I found it difficult to make my dreams come true, and also some more after I was already a mother.
Since I imagined myself as a mother, in my thoughts everything seemed to be much easier and simpler than it really was, I expected to get pregnant as soon as I wished, but it wasn't that simple. The first pregnancy was smooth, but my daughter's birth was very troubled. Joana was born in 2002 with a weight of 2930kg and 45cm, from a very peaceful cesarean delivery but she had already been born with congenital pneumonia due to a broken bag not treated with antibiotics even before delivery.