Hello, my name is Regiane I am 32 years old and I work in the security area and I am in the third pregnancy, I am 29 weeks anxiously awaiting the arrival of Rebeca. Well first, I want to say that I read every report of childbirth here on the site and cried in each one of them and would like to share my experiences.
I am in the 2nd marriage and I had two daughters in the first marriage. On 07/04/2004, pregnant with Lethicia already 38 weeks old but without any sign of labor , I woke up with a fever and then I went to the hospital getting there around 12:00 hrs. I spent the afternoon doing exams and then the unexpected news that caught me off guard, around 18:00 hrs the doctor said: We are going to intern you. I was in a panic because I was only 2 cm dilated but without active labor. My mother and my ex husband were also surprised, they took my personal belongings and we said goodbye. My mother looked scared then asked the nurse why they were hospitalizing me, if everything was fine with the baby, that's when I discovered that the fever was affecting her and I would go toan induced birth !
I never wanted a cesarean, I was always in favor of normal birth. and at the hospital I was very well received by the interns who presented me with back massages. And there I saw women moaning, screaming, and going to the delivery room while I was probably being medicated with oxytocin at this point, but I had no idea what was coming, until then I was calm. What bothered me was that at any moment one and the other came to do the touch exam, only the cleaning lady needed to touch me, until a doctor came to me and decided to break my purse.
From then on it didn't take long for the pains to start to tighten and around 22:00 hrs I heard the doctor talking on the hospital branch with my mother, saying to go home and rest because it would take longer and probably would be born only there for 4 : 00 am in the morning. It was a busy night, many women giving birth and I ended up being alone, and I confess that I weakened, I asked for a cesarean only at the time it was just me there and no one listened to me. I cried because I couldn't take so much pain anymore, and I told myself that I couldn't take it until 4:00 hrs.
But God heard my cry at that moment and sent an angel, a doctor who helped me a lot. She told me to push when the contractions came, and at that moment, with the touch she was helping me to dilate , and that gesture even relieved the pain. I only know that when I expanded the 10 cm there was not even a stretcher available and I was taken to the bed, but because it is wider I remember that the bed came out hitting all the walls, today I stop and think and even think it's funny lol.
At the time I remember to force my daughter to leave and the doctor said that she was using the wrong force and that way she would end up going up, and that she would have to do poop force, then I stopped for a moment because it was an interval of contraction , but when the contraction came and I pushed again , the head came out, and I pushed again and she was born. Remembering that the episiotomy was done, at the time they applied local anesthesia that I didn't even feel due to pain. Lethicia was born at 22:48 hrs with 48 cm and 3175 kg. Today I stop and think and see that I didn't suffer so much, because I was hospitalized totally without pain and I was only 4:30 hrs in average in labor, but on the other hand , I do not recommend induced birth to anyone unless it is really necessary as was the case, as it hurts 3x more than a natural birth.
Two years and three months later, Melissa was 38 weeks pregnant , it was on 7/2/2006 at 5:00 am that I woke up with colic and I knew she would be born in those days, but as the first was induced, it was like the 1st delivery, totally lay on the subject but one thing I was sure of, I wanted a normal delivery and I didn't want to feel the pain in the hospital. I spent the day well, I had lunch at my mother's house together with my older brother, and every once in a while I felt those stinging and the stronger cramps but nothing to worry about. At night I went to church quietly, I got home, I had dinner and slept.
My ex husband wanting to take me to the hospital but I refusing, said that I just had some cramps and that it was too early to go. Around 3:00 am or so, I got up to make a bottle for my Lethicia and then I went to the bathroom to urinate and that's where I realized the tampon had come out . I decided to take a shower, put a tampon on and went back to bed. My ex-husband was unhappy because I didn't want to go to the hospital, called my mother and explained the situation, and she was soon home and insisted that we go.
Okay, I was "forced" to go, but before I asked to take some pictures since I didn't have the pleasure of taking a photo for 9 months of the first one. I remember that I was making faces and mouths and my super protective mother asked if everything was okay , and I said: Calm mother, it is not yet the pain to win, it will take a while. I arrived at the hospital around 5:30 am, and the doctor, when examining me, detected that I was 7 cm dilated. Obviously, I was admitted immediately.
I confess that it was hurting, but the pain that I expected did not come, and then the bag broke and the doctor came and noticed total dilation. I crossed from one side of the corridor to the other towards the walking room, the nurse asked if I could take it and I said yes and so it was. The doctor prepared everything, prepared the anesthesia, but I wanted to apply force and so I did, one more and she left naturally, without oxytocin, without episiotomy . The nurse also said: wow, there was not even time for the doctor to make the cut you, and showed me the anesthesia already prepared! I confess that it hurt a little when he removed the placenta but nothing out of this world.
Melissa was born on 03/07/2006 at 5:56 with 48 cm and 2995 kg and after that she did the meconium, and the doctor pointed out: a little more and she did it inside you! But God went with me. In the whole hospital, only I had won a normal birth, all the others were cesarean sections and I helped them many times, to pick up something or something from the floor…
It was the birth of dreams and that pain that I expected didn't really come. My birth was natural by chance, but now that I know him, this is the birth I want for myself! I don't want any kind of medical intervention, unless of course it is really necessary, and there's no point in coming up with small talk that I know my limits, and nothing of: Ah the umbilical cord is wrapped around the neck, or something like that, because today I have much more knowledge.
My daughter has already turned but I said that if she didn't turn around, I would go for normal pelvic delivery, unless she was through, then there is no chance! I am in favor of humanized delivery , and I would very much like to have my daughter at home, but I really admire the courage of the woman who does it, because for that I am half a coward. But for sure I will hold on to the house as long as I can, I feel more prepared and I have faith in God that He will bless me once more, and when that day comes, I would love to report this experience more. I hope my princess Rebeca and I still intend to have another baby to close the factory, because my current husband wants him so much and so do I.
Being a mother is magical, it is something sensational !!!
See also: Childbirth Report Sabrina and Wanderleia – Two Births Two Stories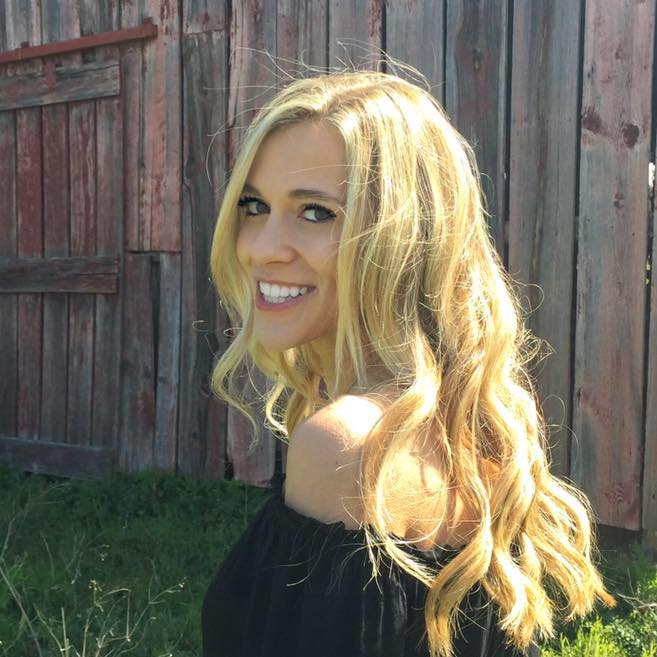 My name is Dr. Alexis Hart I am 38 years old, I am the mother of 3 beautiful children! Different ages, different phases 16 years, 12 years and 7 years. In love with motherhood since always, I found it difficult to make my dreams come true, and also some more after I was already a mother.
Since I imagined myself as a mother, in my thoughts everything seemed to be much easier and simpler than it really was, I expected to get pregnant as soon as I wished, but it wasn't that simple. The first pregnancy was smooth, but my daughter's birth was very troubled. Joana was born in 2002 with a weight of 2930kg and 45cm, from a very peaceful cesarean delivery but she had already been born with congenital pneumonia due to a broken bag not treated with antibiotics even before delivery.