Serial ultrasound is beneficial for those who perform procedures and also for those who do not use medication.
For those who have difficulty in detecting ovulation, a good resource that can be used is serial ultrasound. But what is serial ultrasound? How is it done and why is it so important? It all starts when there is difficulty for the couple to get pregnant naturally. When the time to get pregnant exceeds 12 cycles or a year (on regular cycles), then it is best to see a doctor to check what is going on. Ultrasound is done to accurately detect the day of ovulation and also whether the follicles are growing properly with or without the use of stimulating drugs.
In some cases, simple induction procedures such as programmed coitus are more efficient when there is this feature. In fact, serial ultrasound is the same exam that we're used to doing. It can be pelvic and also transvaginal. The difference between them is that the ultrasound is done on consecutive days , in series! That's why it's called serial ultrasound. Doctors may recommend that ultrasound be started in the last days of menstruation to see if there are any cycles in the previous cycle or if they all broke up. Depending on the treatment the woman is undergoing, it will be necessary to do 5 to 8 sessions, but the average is 3 to 4 ultrasounds on days determined by the doctor.
If the woman is using inducers, she should finish the treatment cycle with the medication and give a few days to check if they are working. For clomiphene-based drugs, it is generally asked to start the battery of tests as early as the 5th day after the end of the medication. With stronger inducing medications with injectables, it can be started on the 3rd day after applications. If the patient is not taking anything, then the best period to do the first ultrasound is very close to the beginning of the fertile period . The problem is with women with irregular cycles and without medication to induce ovulation. Determining a day to start the fertile period should be indicated by the doctor using an average between the last three menstrual cycles.
What are the Cases for Serial Ultrasound?
Programmed intercourse is one of the treatments that require serial ultrasound. IVF and artificial insemination. Women who undergo treatments of this size, undergo ultrasound to see if the medication given is having an effect or if the doctor needs to prescribe a few more doses of ovulatory stimulators such as Menopur, Clomid , Indux, Serophene or any other that is classified efficient to help. Normally, the follicles should be larger by the 10th day after induction .
The follicles will be ready to rupture when they reach the size of 19, 20mm , but they can also be viable up to a size of 30mm. It all depends on the speed at which they grow and how many dominant follicles are in each ovary or one of them. After peak follicle growth, the doctor will likely indicate the day the couple should have intercourse. If necessary, he will prescribe an appropriate medication to help break up and facilitate fertilization like Choragon for example.
But serial ultrasound is not just for checking eggs and ovaries! It will also monitor endometrial growth. The size of the endometrium is fundamental for pregnancy to happen. If the endometrium is tri-laminar, there is a greater chance of implantation if there is fertilization. To meet any need for growth, if necessary, the doctor in charge will prescribe supplements to make the endometrium bigger and thicker to receive the baby.
Anyway, serial ultrasound is a hand on the wheel! The best advice for those who are not sure whether they are ovulating or not, is to do it at least in one cycle. With this serial ultrasound, it is possible to detect problems such as LUF , for example, and shorten the waiting time for pregnancy.
See also: Programmed Coitus – Extra Help To Get Pregnant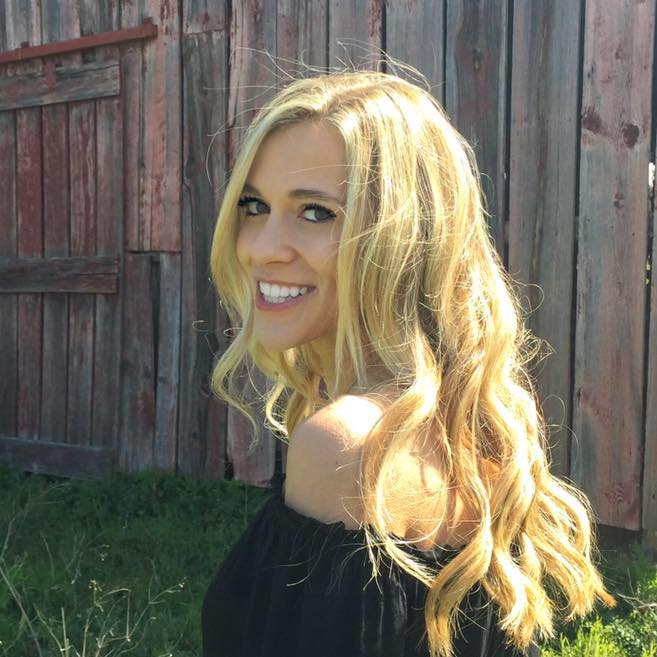 My name is Dr. Alexis Hart I am 38 years old, I am the mother of 3 beautiful children! Different ages, different phases 16 years, 12 years and 7 years. In love with motherhood since always, I found it difficult to make my dreams come true, and also some more after I was already a mother.
Since I imagined myself as a mother, in my thoughts everything seemed to be much easier and simpler than it really was, I expected to get pregnant as soon as I wished, but it wasn't that simple. The first pregnancy was smooth, but my daughter's birth was very troubled. Joana was born in 2002 with a weight of 2930kg and 45cm, from a very peaceful cesarean delivery but she had already been born with congenital pneumonia due to a broken bag not treated with antibiotics even before delivery.