06 Formerly it was very common to hear that a young woman married at 14.15 and 16 years old and that soon afterwards had several children. Huge families were common where that young woman was responsible for the care of 5, 8 or 12 children full of difficulties and compared to the present day with minimal comfort and conditions. At that time without many opportunities and chances to escape marriages arranged by the parents themselves, being a young mother was not an option.
The world has been updated, women have achieved equality and with that the opportunity to choose has also happened. Getting married early was no longer an obligation, and the girls who had their future in mind gained the chance to study, have their professions and decide about their lives. As a result, motherhood was left as a background and the number of children in families was also reduced, obviously also due to the couples' awareness and the desire to provide a better life, which in the case of many children ends up being difficult.
However, nowadays it is very common to see girls so young pregnant and now not for lack of information to be careful or for lack of option , but for carelessness. Yes, nowadays only those who allow it become pregnant early, since the information is available to everyone, through television, internet, schools and all other means of communication. Even the public health network makes contraceptive methods available free of charge, such as condoms and contraceptives, precisely to reduce this condition.
Being a young mother can seem charming in the eyes of girls. In your fantasy world everything will be beautiful and magical and it will be incredible to experience motherhood so early. But when it happens they see that it is not so! Being a young mother means giving up your dreams momentarily, not being able to dedicate yourself as you should to your studies and not doing things properly scheduled, in addition to not being able to do what other friends of the same age do, such as parties, ballads, trips. This is clear if the young mother assumes her responsibility as a mother and does not push to the parents and obviously the parents allow it.
Being a mother is wonderful, but it requires not only financial but also psychological preparation. Mental, physical and economic preparation is also needed so that everything that should be beautiful does not become a nightmare. Children need care, a lot of responsibility and a lot of love and this is all the result of preparation. Young girls, when they hear this kind of argument, do not accept it and get nervous feeling judged, but we experienced know what we are talking about.
Pros and Cons of Being a Mother Before 20
I Rosane, got pregnant at 18 and was a mother at 19. He had been working since he was 13 and had already finished high school. My plans that year were to enter veterinary college and fulfill my childhood dream of taking care of the animals I love so much. But carelessly, I took birth control at the time, but I always forgot to take it and ended up getting pregnant. I was very happy because I thought I couldn't have children, but by the time it hit me, I had a baby in my arms .
I loved to go out dancing, I used to go nights at clubs and travel so no one held me back, that's when the reality came. The class was getting ready to travel for the holidays and I would stay at home taking care of my baby. The money that was previously spent on the clothes I wanted, the rides I wanted and the coolest trips were now applied to diapers, baby wipes, medicine, children's clothes and accessories, what about me?
And I had to grow up not wanting anymore, I had to accept my reality and suffer in silence. I completely assumed my responsibility as a mother, alone !!! There was no father to help and I had to fulfill that role too. I worked all day, she stayed at the school and the time off that I could rest or enjoy my life had to take care of her. It was an extended period of sadness, all the more facing a postpartum depression that lasted a few months. Everything was horrible, I was sorry !! But she was there, so beautiful, so dependent on me !!
Today 13 years later I say that I do not regret it, my princess and so friendly today, but if I could go back in time and wait more, I would have waited. Not only for me, but for her !!! I could have given her a better life, a better prepared and more caring mother when I actually grew up with her and learned from her. I made a lot of mistakes trying to get it right and I end up saying that she was my guinea pig, but she survived lol. For those girls who want to be a young mother, think hard, think hard !!! It is not just a passing moment, a child is for life and it is not just joy , it requires a LOT of responsibility and psychological preparation.
See also:  Teenage Pregnancy – Risks and Their Consequences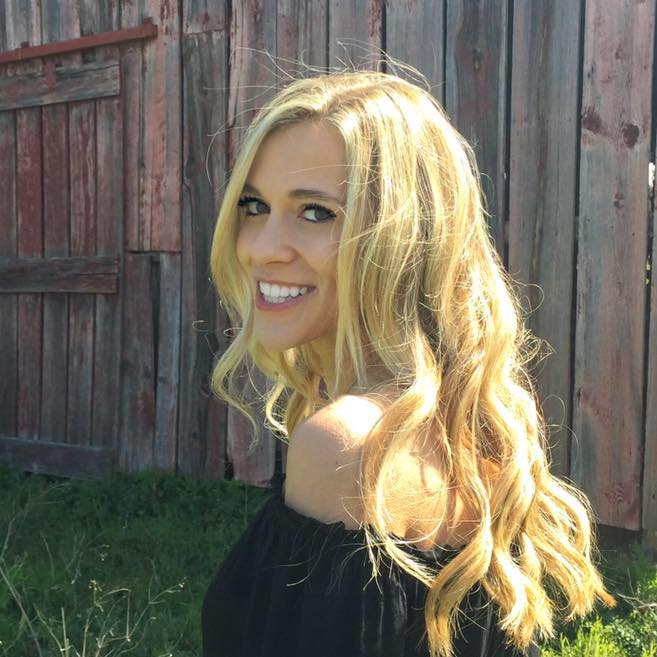 My name is Dr. Alexis Hart I am 38 years old, I am the mother of 3 beautiful children! Different ages, different phases 16 years, 12 years and 7 years. In love with motherhood since always, I found it difficult to make my dreams come true, and also some more after I was already a mother.
Since I imagined myself as a mother, in my thoughts everything seemed to be much easier and simpler than it really was, I expected to get pregnant as soon as I wished, but it wasn't that simple. The first pregnancy was smooth, but my daughter's birth was very troubled. Joana was born in 2002 with a weight of 2930kg and 45cm, from a very peaceful cesarean delivery but she had already been born with congenital pneumonia due to a broken bag not treated with antibiotics even before delivery.