Tell the truth, did you ever worry when your menstrual delay happened? Well, many of them are worried about the absence of menstruation in their expected period, right? For uncontrolled women in the cycle, it is not so surprising that a menstrual delay is a cause for concern, but it is still a cause for concern among women, whether they want to get pregnant or not.
For the tentative, menstrual delay is cause for celebration! But knowing when it's relevant helps you stay calm and take some of the anxiety out of waiting for the right day to get tested. We usually consider a menstrual delay to be significantly good for a test from the 5th day when menstruation should have come. Likewise for women who do not wish to have children yet but have had a risky relationship, the 5th day late is a good choice for a test. But what are the reasons that can cause a menstrual cycle to delay then?
Reasons for Menstrual Delay
In most cases the reason for a menstrual delay in addition to pregnancy is hormonal. The menstrual cycle consists of three distinct phases:
Some women who have unregulated cycles may have a delay in starting the follicular phase (which stimulates the egg for the fertile period ) and this is the phase that really changes from cycle to cycle and from woman to woman. Some take longer to stimulate the eggs and others have this short period, which explains the variation of 21 to 45 days of different types of cycles.
Usually the constant phase is the luteal phase, in most cases it has the same amount of days in all ovulatory cycles, from 12 to 16 days. While women with regular cycles ovulate on the 12th or 14th day on average, women with irregular cycles can ovulate on any other day of the cycle and consequently menstrual delay occurs, because the period of stimulation to ovulate took longer.
Another factor that contributes to menstrual delay is the anovulatory cycle . Every cycle we ovulate from one of the ovaries, they alternate the right cycle, the next cycle the left. However, nature has paused for the ovaries and there are cycles in which none of them work! These cycles are called anovulatory cycles and can rather delay menstruation. High progesterone throughout the cycle would not let a woman ovulate and then the phases I mentioned above will not exist specifically in that anovulatory cycle. Menstrual delay happens quite frequently in these cases.
If you are trying to get pregnant and want to do a more detailed monitoring of your cycle and your ovulation, a great way to give a little extra strength is to use a cell cycle monitoring APP like the APP Paula and use ovulation tests that will indicate if ovulation is approaching, if it is happening or has already ended, indicating when is the right time to date and get your positive faster. You can buy here in our virtual store.
Other external factors can contribute to a menstrual delay such as the use of contraceptives . In women who have used the medication for a short period of time, who have recently stopped taking it, they may experience menstrual delay because they have recently stopped taking the medication. Normally the contraceptive can take a while to get out of the system, say two to five cycles, until it allows the body's own hormones to regain control. Everything depends, of course, on the woman's organism, on the adaptation she will have without the medication. Another factor is whether this medication is oral or via injection, yes it does affect future delays of the menstrual cycle did you know?
Women who take injectable contraceptives tend to have more unregulated cycles after stopping applications. Why does it happen? Because injectable medication is more concentrated than oral medication, so many women have problems with irregular cycles and menstrual delays afterwards when they decide to stop getting pregnant.
Stress, food, lack or excess of exercises also contribute to a menstrual delay, but the most common and certainly the most twisted for a woman is pregnancy! After all, delayed menstruation is the biggest sign that there may be a new life on the way. A significant time for a pregnancy test after five days of menstrual delay, if you have a dysregulated cycle, give at least 20 days of the risk ratio and then you are advised to do a pharmacy pregnancy test or beta hcg . Buy your pregnancy test here !
If you are trying to get pregnant, a tip is to use the water-based lubricating gel FamiGel to facilitate conception. In addition to increasing pleasure due to high lubrication, it plays the role of fertile mucus facilitating the arrival of sperm to the egg, in addition to controlling vaginal pH, which allows the fish to live longer. Get it here in our virtual store .
See also: Late Ovulation – Why and How It Happens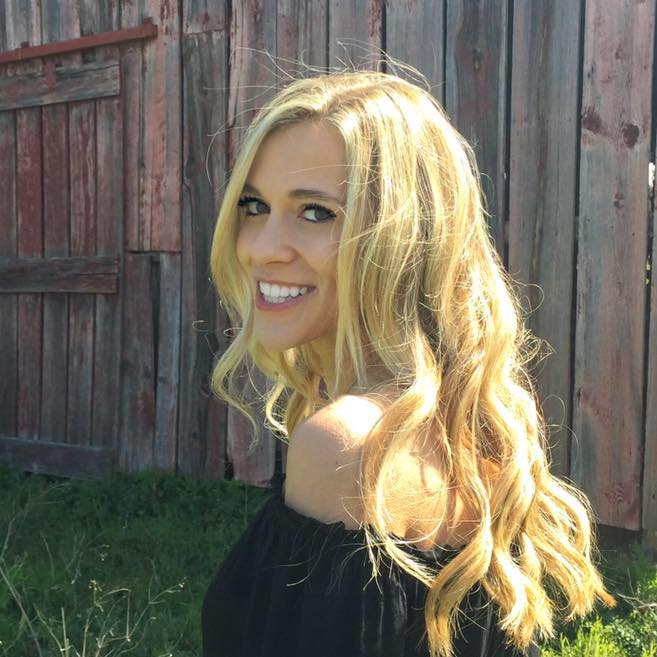 My name is Dr. Alexis Hart I am 38 years old, I am the mother of 3 beautiful children! Different ages, different phases 16 years, 12 years and 7 years. In love with motherhood since always, I found it difficult to make my dreams come true, and also some more after I was already a mother.
Since I imagined myself as a mother, in my thoughts everything seemed to be much easier and simpler than it really was, I expected to get pregnant as soon as I wished, but it wasn't that simple. The first pregnancy was smooth, but my daughter's birth was very troubled. Joana was born in 2002 with a weight of 2930kg and 45cm, from a very peaceful cesarean delivery but she had already been born with congenital pneumonia due to a broken bag not treated with antibiotics even before delivery.