Even with several advances in technology and medicine, many diseases still exist in our society and can cause very bad consequences for us. Although we have already seen many advances in combating them, we still run the risk of developing or becoming infected with some, which can be very dangerous. This is the case with bacterial meningitis , for example.
What is Bacterial Meningitis?
Bacterial meningitis is the most common form of meningitis , with an average of 200,000 to 1 million cases per year worldwide. The meningitis is a disease that causes inflammation of the meninges, the membrane lining the brain and spinal cord.
Responsible Bacteria
This inflammation can generate several negative and irreversible side effects. In addition to bacterial, there are also meningitis caused by fungi or viruses. The bacteria responsible for causing bacterial meningitis are:
Neisseria meningitidis
Streptococcus pneumoniae
Haemophilus influenzae
Mycobacterium tuberculosis
Despite being a very cruel disease, bacterial meningitis can be prevented and its effects are likely to be less harmful when the treatment is done correctly. Therefore, it is recommended that all measures to prevent the disease be taken.
How to Prevent Bacterial Meningitis
The prevention of the disease is basically done through vaccines that prevent some types of bacteria from attacking your body. Are they:
Meningococcus
Pneumococcus
Haemophilus influenzae
Although they are extremely effective and act against the main types of bacteria that cause bacterial meningitis, the person who gets the vaccines is still not completely free from contracting the disease, as there are other, rarer types of bacteria, in addition to viruses and fungi that also cause meningitis. Still, getting the vaccine is extremely important, as it drastically reduces your chances of getting the disease.
Habits
In addition to vaccines, some habits such as washing your hands before eating and not sharing cutlery, glasses or lipsticks with people who have or have had meningitis bacteria are also effective ways of preventing them.
Main Causes of Bacterial Meningitis (H3)
The main causes of the disease are precisely the contraction of the bacteria already mentioned here. It is important to remember that bacterial meningitis is a disease that is spread through saliva droplets , mainly, that enter through the mouth or nose.
This means that contact with people who have the virus puts someone at risk. There are also cases of so-called asymptomatic carriers, people who have meningitis bacteria, but have no symptoms.
Although these people have no problems with the disease, they can transmit the bacteria to others, so it is always important to have tests if you or your child has been in contact with someone who has any of these bacteria.
Symptoms of Bacterial Meningitis
The symptoms of bacterial meningitis usually manifest very quickly, usually on the first day that the bacteria reaches the body and can get worse over time. The main symptoms are:
High fever
Nausea and Vomiting
Lack of appetite
Tiredness
Severe Headaches
Rigid Neck
Fainting and Seizures
Photophobia (High sensitivity to light)
Red and Purple Spots on the Skin
These combined symptoms indicate meningitis and it is extremely important that the person goes to the doctor as soon as they start feeling them, so that treatment begins as soon as possible and that the sequelae of the disease are not so severe.
Diagnosis of Bacterial Meningitis
The diagnosis of the disease is made mainly through a technique called lumbar puncture , which basically consists of the collection of cerebrospinal fluid from the spinal cord, made with the use of a needle.
Through this technique, it is possible to know whether or not there is meningitis, and it is also possible to identify the cause of the disease. In addition, the patient is also subjected to several blood tests and tomography for an even more accurate diagnosis.
Treatment of Bacterial Meningitis
The treatment of the disease is done through antibiotics and must be done as soon as possible, so that the inflammations do not get worse and cause more serious consequences. The diagnosis identifies the type of bacteria that caused meningitis, which helps doctors to prescribe the necessary and most effective antibiotic for each situation.
Medicines are also prescribed to relieve the symptoms of fever, vomiting and headaches, mainly. There have been significant advances in the treatment of meningitis in recent decades, especially if we take into account that, at the beginning of the last century, it was a disease with a mortality rate very close to 100% and that there were practically no cases of people who were cured without any sequel.
Consequences of Bacterial Meningitis
The great danger of meningitis is undoubtedly the consequences that the disease can leave on people. So that more serious cases do not happen, the disease must be treated as quickly as possible and follow all medical guidelines to the letter, so that none of the sequelae interferes with your life. The main consequences of bacterial meningitis are:
Edema Intracerebral
Cerebral Palsy
Convulsions
Decreased Intellectual Capacity
Deafness
Motor Paralysis
Because it is a disease that directly affects the brain, it can cause permanent damage that dramatically compromises the patient's life. That is why it is so important to visit a doctor as soon as possible and know how to prevent yourself in any way from the bacteria that cause meningitis.
Bacterial meningitis is a disease that can have serious consequences, but it can also be almost entirely prevented, if the right care is taken. That is why prevention against this type of disease is so important.
But if someone gets bacterial meningitis for any reason, it is extremely important that you see a doctor as soon as possible so that the treatment is done correctly and that the person does not have any serious sequelae.
See also: Pregnancy Vaccines – Which ones to take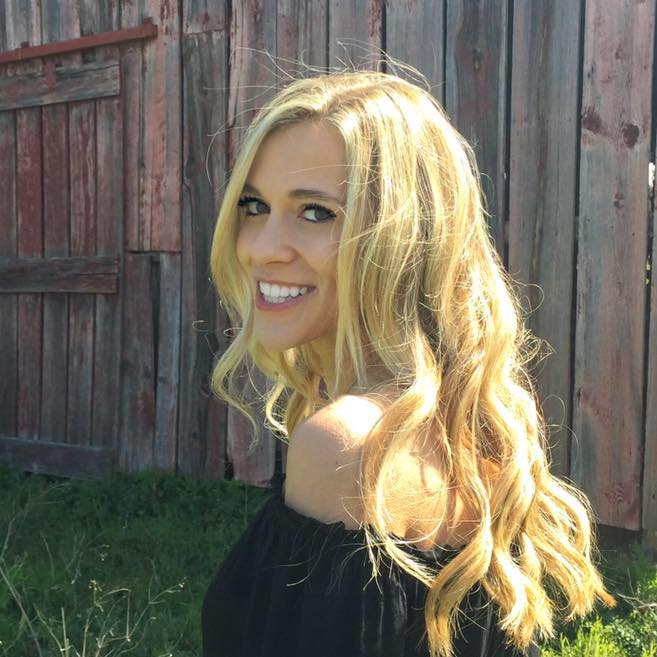 My name is Dr. Alexis Hart I am 38 years old, I am the mother of 3 beautiful children! Different ages, different phases 16 years, 12 years and 7 years. In love with motherhood since always, I found it difficult to make my dreams come true, and also some more after I was already a mother.
Since I imagined myself as a mother, in my thoughts everything seemed to be much easier and simpler than it really was, I expected to get pregnant as soon as I wished, but it wasn't that simple. The first pregnancy was smooth, but my daughter's birth was very troubled. Joana was born in 2002 with a weight of 2930kg and 45cm, from a very peaceful cesarean delivery but she had already been born with congenital pneumonia due to a broken bag not treated with antibiotics even before delivery.