We all know that until 6 months of age, babies feed exclusively on breast milk and that, after this period, other types of food begin to be introduced gradually into their diet. And one of the foods that most raise doubts is baby porridge . At what age can it be introduced to the baby's diet? Is it better to make or buy industrialized porridge? Is there a recipe that is bad for the baby?
All these doubts are pertinent and are those of many people. So today we will discuss not only what are the types of baby porridge, but also about the effects of these foods on the little ones and what is the best way to give it to your baby.
Homemade or Industrialized Porridge?
For many, this question may seem a little obvious, but it is necessary to understand correctly why homemade porridge is better for your baby than industrialized porridge. Firstly, it is necessary to think about the issue of preservatives and the entire process of industrialization of food, which causes them to lose various nutrients.
Another very common problem with processed foods is the type of ingredient used in recipes. Usually to make it last longer, many porridge recipes contain ingredients like flour, which can be an excess of carbohydrate for the baby.
In other words, this type of product will not feed your child properly and the most recommended is that you avoid as much as possible not only porridges, but any type of processed foods. The homemade porridge is without doubt more nutritious and there is also a positive point that you can vary greatly in revenues.
At what age do you start giving porridge to your baby?
As we have already said, until the age of 6 months the baby should be fed exclusively on breast milk. However, after that, some other foods can be gradually included in your diet. Porridge is a great option for this beginning of solid feeding , however, it is important to emphasize that it alone will not guarantee the feeding of your baby, that is, it is not a substitute for a meal.
Ideally, porridge is an alternative for a snack or even breakfast for the baby, because they are very nutritious and tasty , which makes babies almost never have trouble accepting this type of food.
Thickened in a bottle is it good?
Another question that many mothers have is about the issue of thickeners in the bottle. What is often heard about them is that they make the baby better fed and make him not feel hungry for much longer. But is this really true?
Well, the truth is that thickening the milk does not make the baby eat better and does not guarantee that it has more nutrients. In fact, thickeners usually contain sugar , which can end up not being so positive, since sugar, in addition to being addictive, can make the baby's eating routine unregulated. Therefore, the most recommended is to give the bottle with regular milk for the baby.
Thickeners are usually made on the basis of cornstarch, which is often used to make porridge as well. However, the ideal is that this type of porridge is given only when the baby is a little older, after its first year of life and with a slightly more balanced diet.
The thickener can end up fattening the baby and causing a series of health problems that he does not need to have so young.
Ingredients for Making Baby Porridge
There are several recipes that can be made for those who have a porridge for their baby that is both nutritious and tasty. We can name some of the main ingredients and talk about how each of them can do good for your baby. These ingredients are:
Oat
In this phase where babies start to eat solid foods, oats are one of the main ingredients recommended by pediatricians and nutritionists. Primarily because it is not a very heavy food, it can be very nutritious and is easily mixed with milk.
All of these elements make oats one of the main foods in the early life of many babies. It is always good to remember that everything in excess can be harmful , so it is necessary to moderate the amount of oats that the baby eats.
Fruits
Especially apple, banana and pear are essential in a baby's diet. Firstly because they are foods that provide various nutrients, in addition to being also tasty, which makes the baby's palate quickly get used to these fruits.
Although they are not a main element, fruits play a very important role in this phase of the transition from feeding the baby from breast milk to solid foods.
Important Baby Foods
In addition to porridges, we can mention other foods that can begin to be introduced to babies after 6 months of age. It is worth remembering that this is a process that is going on little by little for the baby to get used to it and also for his body to assimilate all these new foods that are appearing. They are:
Carrot
Potato
Bean
This
Fish
Lentil
Cooked meat
It is worth remembering that, even though the baby may already eat all of this, he still does not have teeth strong enough to eat all of this normally, so it is always good to give this food a little crushed , to facilitate the ingestion of the food and make it he gets used to it.
Gradually and as the baby's teeth develop, you can knead less and let him eat until he gets completely used to all these foods. Giving baby porridge can be a nutritious and delicious option to meet some of your child's needs, but it is always important to keep in mind that porridge alone cannot make up the entire diet of the little ones.
There are several foods that need to be introduced gradually in your diet, so that the baby gets used to eating and so that you do not have any major problems in the future. Still, eating porridge from time to time does no harm to anyone, in addition to being very tasty and nutritious. It is possible to balance the diet and make your baby eat everything and eat well, just be patient and perseverance that everything ends up working out.
Taking advantage of the space I want to tell a novelty to our mommy readers, who intend to have another baby in the future or have a couple friend who is trying to get pregnant. In partnership with the company Famivita, we developed some products that help in the fertility of men and women, among them fertility vitamins that potentiates FamiFerti ovulation   and in the case of men improves the quality of sperm, ViriFerti, as well as the ovulation test, pregnancy test and the FamiGel lubricating gel. You can  purchase them here  in our online store.
See also: Natural Baby Laxative –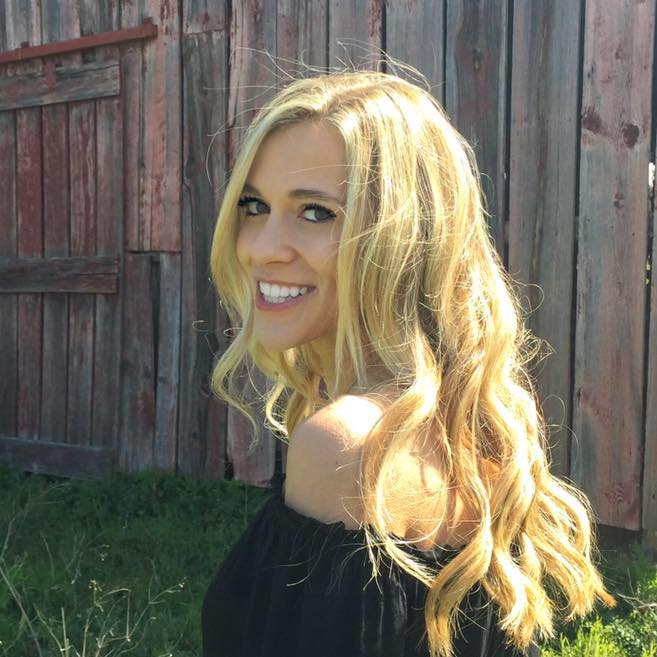 My name is Dr. Alexis Hart I am 38 years old, I am the mother of 3 beautiful children! Different ages, different phases 16 years, 12 years and 7 years. In love with motherhood since always, I found it difficult to make my dreams come true, and also some more after I was already a mother.
Since I imagined myself as a mother, in my thoughts everything seemed to be much easier and simpler than it really was, I expected to get pregnant as soon as I wished, but it wasn't that simple. The first pregnancy was smooth, but my daughter's birth was very troubled. Joana was born in 2002 with a weight of 2930kg and 45cm, from a very peaceful cesarean delivery but she had already been born with congenital pneumonia due to a broken bag not treated with antibiotics even before delivery.