Hearing is a great communication channel for human beings and from the third month of gestation babies can develop and perceive some sounds outside the womb. After birth, this development is daily and must be monitored and stimulated at all times.
When the baby is born, its auditory system is ready , but its neurological system is not yet ready. This process will take some time to establish and mature until you can demonstrate reactions to the sounds and answer calls by turning your face.
Phases of Baby Hearing Development
The baby will develop his hearing ability according to his age group. Let's look at what to expect for each age group:
At three months – The baby wakes up to hear a loud noise and responds to the sound of the voice
of an acquaintance.
At six months – Reacts by moving his eyes, already answers and turns in the direction of
known voices.
Between six months to a year – he manages to pronounce some simple syllables and tries to
reproduce what he hears.
One year to two years old – Can speak a few words and have already interacted with
adults. They learn to speak naturally, as they listen to parents and friends.
The child's most critical period with regard to the auditory system is before the age of three. Up to that age, hearing must have been fully developed and passed through all stages corresponding to the expectations of your age group. Therefore, the need and importance for parents to be attentive and take their children to perform hearing tests in case they notice anything out of the ordinary.
Each child has time to develop, but if something occurs outside the learning standards because of the baby's hearing, it is recommended to start treatment as soon as possible so that it does not harm school life.
Problems with Baby Hearing Development
One of the most serious problems that end up compromising the baby's hearing is deafness . In every ten thousand newborns, thirty end up with deafness problems and one of the causes is viral infections that still occur during pregnancy. The rubella for example is a disease that causes the baby hearing damage, but can be prevented with a great guidance on prenatal care.
The newborn baby should leave the hospital for an ear test before leaving the hospital . The examination of evoked oto acoustic emissions is completely free, as is the foot test . In this test, it is verified if the baby attends to sound stimuli and if there is a need for more detailed exams.
To perform the ear exam and check the baby's hearing development, a small probe is placed in the child's ear and connected to a device. This device emits a sound that goes to the inner ear and returns to the device. When there is no return to the device, it is because there is a problem with the baby's hearing.
When the baby's hearing development is compromised, parents should seek an otolaryngologist to complement their assessment. It is important to start treatment as soon as possible, so that the baby's language development is not compromised.
Often it is also necessary to have the assistance of a speech therapist to work on speech and hearing and obtain a better result in the treatment. There are cases where the child needs a hearing aid to improve hearing.
How to Stimulate Baby's Hearing
It is very important that the baby is stimulated to assist in the development of hearing, this act has several benefits. But how to stimulate the baby's hearing?
Parents should talk to the baby and offer toys that make sound. At this stage they try to repeat the words they hear and the parents can reinforce by speaking so that the words are repeated.
Another way to stimulate the baby's hearing and draw the child's attention with different sounds, with different voices, songs, animal sounds and children's songs . Remember that the baby listens from the mother's womb, so it's always good to hear your voice to calm it down.
The baby's auditory stimulus must happen together with the movement of the body, this helps the baby to better fix the received message. In this way, gesture and create a dialogue with questions. This eye-to-eye contact is important and speak slowly so that the baby understands and thus begins to repeat the sounds he is hearing.
Obviously, at the beginning you will receive only a few screams from your little one, then babbling words, in another phase you will receive simple and short words. It is important when the child makes a sound, the parents always repeat what they heard. In this way, they establish small dialogues that strengthen the bond between the parents and the baby.
Do Games Help Stimulate Baby's Hearing?
Encouraging the baby through play is a great help for faster development. To do this, take advantage of the bath time, offer toys that attract attention and play with him at this moment.
Take the opportunity to add games and other activities, with objects that make noise, such as rattles. At this point, the ideal is to observe whether the baby responds to sounds and different noises and how it responds to each one.
It is also important to repeat the same sound several times, so that the baby starts to recognize what is happening. This process can also include visual stimuli that help a lot to fix and know different types of noise.
See also: Exams in Newborns After Childbirth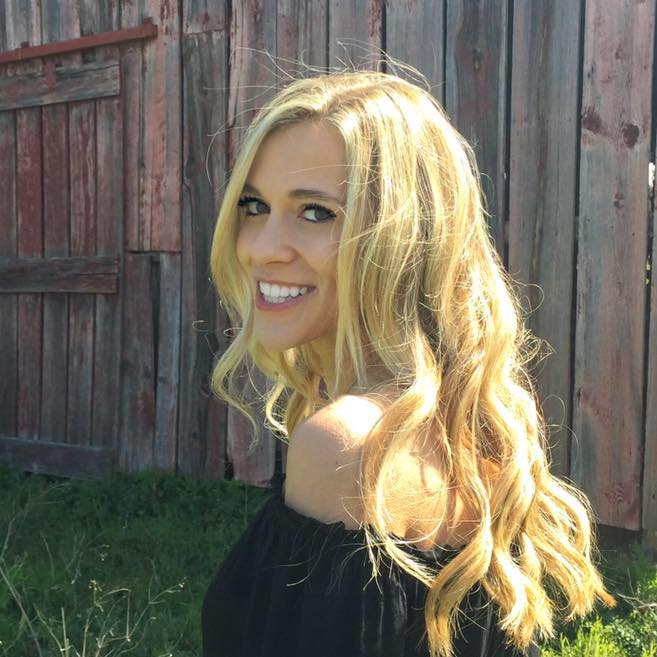 My name is Dr. Alexis Hart I am 38 years old, I am the mother of 3 beautiful children! Different ages, different phases 16 years, 12 years and 7 years. In love with motherhood since always, I found it difficult to make my dreams come true, and also some more after I was already a mother.
Since I imagined myself as a mother, in my thoughts everything seemed to be much easier and simpler than it really was, I expected to get pregnant as soon as I wished, but it wasn't that simple. The first pregnancy was smooth, but my daughter's birth was very troubled. Joana was born in 2002 with a weight of 2930kg and 45cm, from a very peaceful cesarean delivery but she had already been born with congenital pneumonia due to a broken bag not treated with antibiotics even before delivery.