When you finally take your baby home, all you want is to take care and do everything to make the start of your life the best it can be. But, in that time, some very pertinent doubts arise about the care of the baby , as is the case of mothers who wonder if the baby can use perfume.
Although this seems unnecessary to many, there are many mothers who really care a lot about babies' scent and how they will get out. But does it hurt? Can it cause any type of allergy? Are there specific perfumes for babies? These are the questions that we will analyze in today's text.
The Strong Smell Problem
Even when the mother wears strong perfumes, the baby can develop some type of allergy. That said, it is necessary to know that when a mother wants to know if her baby can use perfume, she must also know that the baby's nose and skin are very sensitive parts and can suffer from any stronger smell.
This means, in short, that a baby should not wear perfumes . No matter how good a mother's intentions are when scenting her child, she must put her health first and understand that there are alternatives so that he always smells good. We will talk about them later in the text.
From When Can Babies Wear Perfume?
What is certain is that, after a certain moment, the baby's body begins to get used to external factors, which means that they will no longer be so intolerant of strong smells.
After 6 months of age, it is already allowed to use some types of moisturizing creams that have a smell, of course always the specific ones for the little ones. But it is only from the age of 2 that it is recommended that the mother use perfumes with scents on her child. At this age the child's organism will probably be strong enough for this type of smell.
IMPORTANT: Before using any type of perfume on your child, it is necessary to know if he does not have any type of allergy, be it skin or respiratory. Without this information, your child may be at serious health risk.
Can Mother Perfume and Makeup Harm the Baby?
Eventually, some perfume or makeup from the mother may end up falling on the baby's skin and even causing some type of allergy. As this happens, normally, in small quantities, it is not a cause for concern, although mothers can be careful not to use any makeup that the baby may have contact with.
In addition, as we have said here, the strong smell of the mother's perfume can end up affecting the baby's sense of smell. The solution to this is simply not to use any kind of perfume while the baby is still developing , especially during breastfeeding . These little details make all the difference to ensure your child's health.
Baby Allergy
Babies' bodies are very sensitive and contact with perfumes can generate a series of allergies. The main allergy that this type of product causes is skin, causing symptoms such as:
Redness;
Itch;
Small wounds;
Bumps on the skin, sometimes with pus
It is also possible that the baby develops some type of respiratory allergy, especially those who have a family history of this type of problem. The symptoms of this type of allergy are:
Constant dry cough;
Itchy eyes;
Lung wheezing;
Constant sneezing;
Coryza
The first thing to do when any of these allergies arise, is to detect what is causing them . Once you have found and removed the baby from it, the allergy tends to go away. You can check for possible vaccine treatments with your doctor so that allergies are not so aggressive, but keeping your baby away from what causes them is always the most important thing to do.
How to Make Your Baby Always Smell Yummy?
Although there is this concern of many mothers with the smell of their babies, they need to put their health first, always. In addition, keeping the baby always bathed , as well as his clothes always washed , inevitably left him with a good smell, since the products indicated for baby already smell so good, right?
Everyone loves the natural scent of babies and he doesn't need anything else to smell. There are many phases of life and you can certainly smell it when you are older. But while your child is still a baby, it is recommended that you do not use anything at all.
Many mothers worried about the smell their children will have, want to know if the baby can use perfume or not. But before that it is always important to know about the relationship of the child's body with cosmetic products , even those that are indicated for them, because even these can also cause some types of allergy.
Pay attention to the reactions of your child's body and the details of the sensitivity of your skin before using any type of perfume or the like. As much as we want our babies to smell good, the most important thing will always be their health.
See also: Can you bathe a newborn at night?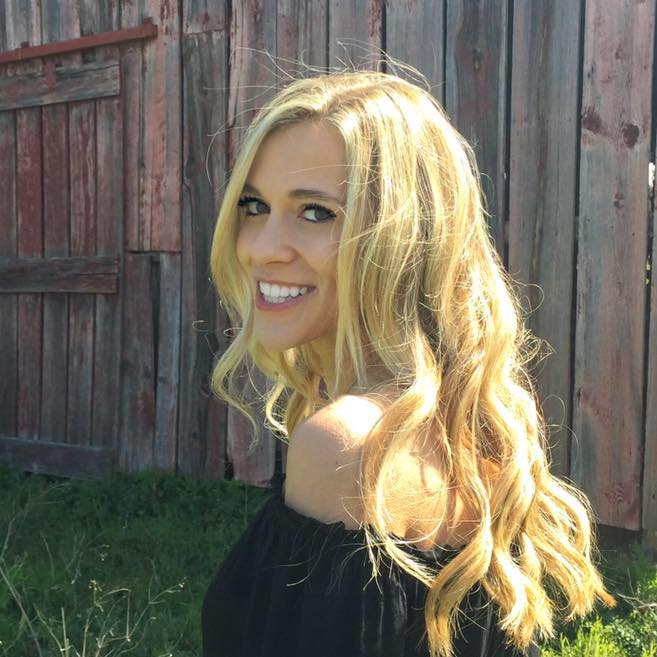 My name is Dr. Alexis Hart I am 38 years old, I am the mother of 3 beautiful children! Different ages, different phases 16 years, 12 years and 7 years. In love with motherhood since always, I found it difficult to make my dreams come true, and also some more after I was already a mother.
Since I imagined myself as a mother, in my thoughts everything seemed to be much easier and simpler than it really was, I expected to get pregnant as soon as I wished, but it wasn't that simple. The first pregnancy was smooth, but my daughter's birth was very troubled. Joana was born in 2002 with a weight of 2930kg and 45cm, from a very peaceful cesarean delivery but she had already been born with congenital pneumonia due to a broken bag not treated with antibiotics even before delivery.