On March 20, 2014, I heard that I was going to be a mother again. Then the fear hit me harder, because in March 2013 I got pregnant and lost the baby on April 9th. It felt like a movie repeating itself again in my life!
I booked my first ultrasound without saying anything to anyone, I wanted to make sure that everything was fine with my baby, because during the pregnancy that I missed I told everyone that I was going and came back devastated with the news that my baby was not developing . I called the office and the date they gave me to do it was 9/04, it seemed that everything would be repeated. I left home early and when I arrived at the laboratory to do the ultrasound, Dr. Luiz Fernando, who already knew me, answered me. I didn't look at the monitor in such fear until I heard the most beautiful sound in the world. My baby's heart was pounding and the doctor said to me:
You can look at Mom, everything is fine with your baby.
I cried a lot there alone! When I left I called my mom and told her that everything was fine and that I had just done the ultra, she was angry because she wanted to be with me at that moment, but I was so afraid of not having good news that I didn't want anyone to know. I was already doing my prenatal care and each week that passed was a relief, everything was going well, I continued to do my exercises, with less intensity and Professor Cris passed things that I could do without jeopardizing the pregnancy.
I went to TN at 12 weeks and once again the cold in my belly accompanied me, it seemed that I was tense 24 hours with fear of something happening. Thank God again GOD did not forsake me and my baby was fine and perfect . I got really sick kkkkk… every day, it was rare to have a day that I didn't throw up. Even dramin had no effect!
I was dying to know the sex of the baby (like every kkkkk mom) at TN the doctor didn't even guess. I then scheduled the morphology at a clinic in the neighboring city. This time I went with my two oldest children (Dyohana, 14 – Vinicius, 7) and my father and mother. My husband was at work. When my turn came we ran to the living room and guess what? We couldn't see what it was. The doctor said that 70% chance it was a girl but that she was not going to be sure because the cord was passing in front.
Well, the most important thing was that everything was still going well, I decided to relax a little more and enjoy my pregnancy, that's when the problems started . I woke up in the middle of the night with severe pain in the left side of my chest, it was almost unbearable, I didn't wake my husband and I was waiting for the pain to pass. Two days later I had prenatal care and I got a great scolding from the doctor because I didn't run to the hospital. She said the pain I reported was similar to a heart attack, as well. Heart attack at 31? Well, there was my quietness and I went after a cardiologist and did several tests to find out what happened, at that time my calm and tranquility ended.
I did the exams and nothing was found, the cardiologist instructed me to run to the hospital immediately if the pain returned again, however weak it was. Thank goodness the scare passed. I booked a new ultrasound with Dr. Luiz Fernando wanted to know the sex of my baby and start the layette. This time I went alone, it was close to home and as soon as he started examining me he told me IT IS A GIRL , more tears came into my eyes.
Everything was going well, 6 months of gestation, sickness still strong kkkk, my girl was already starting to get her clothes, until I went across the street and I felt a lock on my hip, I didn't care much and found it normal. At the next appointment I told the doctor what was going on, and she said they were training contractions. She went to examine me and my peace fell again. My lap was opening and my contractions were not for training but because my daughter wanted to come into the world ahead of time. It felt like it was just me relaxing that everything changed. She told me to rest and gave her a medication so that my daughter would not be born premature.
My mother was with me and we passed the pharmacy, she almost fell on her back when I saw the price of the medicine. It was almost 70 reais the box that gave for 5 days, I was desperate. My mom told me to take it easy that we would fix it. And so it was, she bought a box, then my father-in-law bought me one and then me. Most were my father and mother. I even had help from a person on the internet, Leticia Murta, who sent me a cartel of the medicine she still had without charging me or shipping.
So it was the end of pregnancy, medicine and rest. My mother who washed all the clothes for me and always by my side helping me with everything. Since the beginning of pregnancy I wanted a delivery as natural as possible, I didn't want anesthesia or any cut unless I had no choice and it was for the sake of my daughter to be born by cesarean delivery. When the doctor released me to stop taking the medicine it was a relief, I arrived at 36 weeks kkkk then my daughter decided that she would not be born now kkk the doctor even joked that we inhibited her arrival so much that now she didn't want to come kkk
I did a book and everything was waiting for her and on the 11/11 day of my son's birthday I went to a maternity hospital and they told me to come home that it was not the time. On 11/11 I had an appointment, the doctor didn't believe me when she saw me, I arrived at 39 weeks and 5 days. I was huge, my belly became giant kkk I slept sitting because it was impossible to lie down, because well she took off my bag and said it was to see if my daughter decided to come into the world today. She told me to go to the hospital at 4 pm to check on me.
I went home and packed my things, had lunch, took a very hot shower because my back hurt. At 4 I called my father-in-law who took me to the hospital, I just went with a bag with documents and I didn't even warn my husband, I thought it would be routine. I arrived at the hospital at 4:30 pm and when I was examined I had 6 dilation and the doctor told me that my daughter was going to be born. I was so happy and said, and now, dr, I didn't bring anything or I told anyone, not even the father knows, he said we will tell him later. I went to the pre-delivery and he broke my bag and put me in the serum, the contractions came and I smiledwith each of them. I called my husband at 17:45 asking him to go to the hospital and take things because the baby was going to be born, he scared and said what time, I answered, I don't know, but it's kkkkk I reached 8 fingers and I was sent to the childbirth. I laughed a lot. A nurse asked if I was not in pain, I said:
The pain of losing a child was the biggest pain I felt, what I'm feeling is nothing. I just want to hold my daughter and I am very happy. She smiled and said like this – I have never seen a birth so excited !!!
In the delivery room, I didn't think I could do it. But I didn't give up. I asked my daughter to help me and I heard from the doctor that she was helping that now she was just going to depend on me. I was full of strength and I succeeded, my daughter was born at 18:15, normal birth without cutting, without anesthesia weighing 4150kg and 51 cm. It was the way I dreamed, me and her. It just depended on the two of us with no one to interfere. She was born and didn't cry, she looked at everyone with an angry face and I saw her husband's angry face on her. I asked the doctor if it was normal, he said, calmly, she is recognizing the terrain. After she cried, she had her first cares and they brought her to nurse. How magical this moment is. When she was born I laughed a lot and thanked God, everything I went through during the pregnancy was worth it. I had a magical birth. My husband was already distressed outside without news and so I went to his room and they took him there. Ayla looked at her father and smiled, he looked silly kkkk
I left the delivery room and in the room I already called my mother saying if she was going to see me during visiting hours and she wanted to know if the baby was going to be born, I said – she is already here with me, she was born . They all went to the hospital and it was an immense joy to see my daughter being received with so much love by everyone.
At 8:30 pm I was already taking a shower and walking around the room very well. Since then my life is only joy on the side of ayla and her brothers. Our family is complete and blessed by GOD.
See also:  The Discovery of Pregnancy – Report by Joseane Simão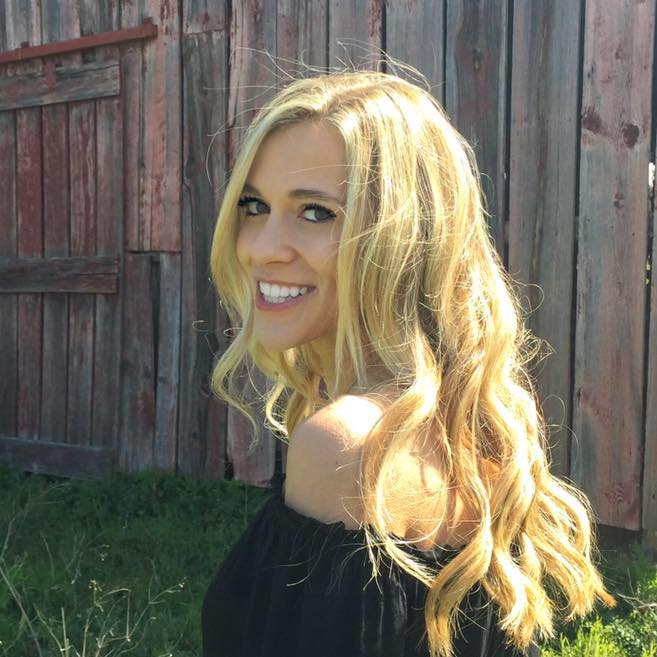 My name is Dr. Alexis Hart I am 38 years old, I am the mother of 3 beautiful children! Different ages, different phases 16 years, 12 years and 7 years. In love with motherhood since always, I found it difficult to make my dreams come true, and also some more after I was already a mother.
Since I imagined myself as a mother, in my thoughts everything seemed to be much easier and simpler than it really was, I expected to get pregnant as soon as I wished, but it wasn't that simple. The first pregnancy was smooth, but my daughter's birth was very troubled. Joana was born in 2002 with a weight of 2930kg and 45cm, from a very peaceful cesarean delivery but she had already been born with congenital pneumonia due to a broken bag not treated with antibiotics even before delivery.