Autism, a subject that seems to be avoided, almost taboo! But it is necessary that people can have access to the information so that the child's parents can detect for proper treatment and education. But what is autism after all and what are the symptoms of autism? Autism is an alteration in an individual's development . This change affects the ability to communicate and to relate to other people and also leads to a difficulty in understanding the rules for living together in a social environment.
Depending on the degree, autism can cause a person to be reclusive and live in their own world. Other carriers live and develop very well and may even have a social life very close to the usual and success in several branches, including professional life. People with autism can be extremely intelligent and thus develop a taste for certain activities such as computing and computing. They are usually things that have a pattern, since one of the characteristics of autism in most cases is that the person likes a repeated pattern and also practically an unaltered routine. The autistic person has difficulties in accepting new situations and changes in routine, so planning is necessary.
One of the main symptoms of autism is the child's lack of speech and behavior. The child may also begin to show symptoms of autism as early as the baby, 8, 9 months, where they may experience a lack of reaction when called by their name. But for a correct diagnosis, the doctor can take time and even parents can take that time to worry and find out why they lack speech. This is what happened to Karine Rocha, 32, who is a proud mother of Nícolas, 3. She gave a statement to the website and I confess that I was moved by her story. Despite having known her for a while, I didn't know that Nic had autism. Let's get to know a little more about the reality of a mother who lives closely with autism.
Changing Diapers: How did the suspicion arise that Nic might have autism?
Karine: What made me go to the doctor was that Nic didn't speak. He was 1 year and 10 months old and said nothing at all. This worried me, but the pediatrician said it was normal, it was his "laziness" . So I looked for the phono (in that he was 1 year and 11 months old). She became concerned and asked to see the pediatric ENT and neurologist.
Changing Diapers: How was the diagnosis process?
Karine: I looked for the ENT first. They did the necessary tests and found nothing. Then I went to the pediatric neurologist. It was she who noticed the signs and mentioned the suspicion of autism. He ordered brain resonance and a test called Neuropsychological Assessment. This assessment is great, but inaccessible for free. Agreement also does not cover. So I paid private (R $ 1,200.00) . It was expensive, but this assessment shows the areas with the most disabilities and the most developed areas. In that assessment, autism became clear, and then the suspicion was confirmed.
Changing Diapers: How was it to receive the news of autism?
Karine: When the neuro talked about the suspicion, I started looking for information on the subject, since I didn't know it. I found out that there are degrees of autism that needed constant treatment, the signs … Anyway, I was "expert" on the subject in case the diagnosis was confirmed. But when I received the report my floor disappeared. I was in shock. As much as I was trying to prepare for this news, I couldn't help it. I cried a lot. Nothing prepares you for such news …
Changing Diapers: What were you most afraid of when you learned about autism?
Karine: I was very afraid of not getting treatment and the condition would regress. I still fear that, but the more you know the subject, the safer you are.
Changing Diapers: And the degree of autism, what did the doctors tell you about his case?
Karine: It was not yet possible to define a degree, because Nic is still very young (3 years) and is in development. There are well-damaged areas (communication for example), but the cognitive part (memory, reasoning) is well preserved. Autism is a unique syndrome, each autistic person is very different from the other who apparently has the same degree.
Changing Diapers: What is Nic's treatment?
Karine: I'll start by saying what Nic needs: speech therapy, psychological counseling and occupational therapy for autism (ABA or TEACCH). What I got: only phono, (psychologist is scheduled for January, the third one I will try to pass).
On this subject I would like to give an alert to all parents, not only those who have autistic children:CAUTION when looking for psychologists! I am not generalizing the category but, as in all areas, there are terrible professionals. The problem with having an unprepared psychologist is that this can hinder correct treatment and even worsen the child's condition. So it is very important to have a medical board where everyone is speaking the same language. I say this because I found terrible professionals (pediatricians, psychologists), but thank God I also found the best (phono, neuro, neuropsychologist and otorhinologist) who helped me to discover Nic's difficulties.
Another important point: the agreement does not cover almost anything Nic needs. SUS may even have it, but so far I haven't seen anything. In other words: Nic's treatment depends on my financial condition (which is very precarious close to exorbitant prices). The speech therapist and the psychologist have partial coverage of the health insurance, but the therapy has no coverage at all. I depend on some association (AMA, Amplitude, Carpe Diem) to call Nic.
Changing Diapers: Have you ever had an embarrassing situation of prejudice against autism? What was your reaction?
Karine: Prejudice for Nic being autistic I never saw it. What happens a lot is that people don't know that Nic is autistic and keep looking crooked because he's crying. They think it's a tantrum. For example: once he had to get an X-ray. Imagine his despair … Nic is truly terrified of everything that resembles hospital. Of course, he made a fuss when he entered the room, he couldn't handle it at all. Then, the nurse spoke in a very rude way to him, that if he didn't stay quiet, he would call a man who was too angry to hold him. Of course I didn't like it. I told her that there was no point in threatening Nic because that moment was already being very difficult for him, and I said he was autistic. She apologized, was embarrassed and asked for help from another nurse. At the time I was angry, sad, I don't know! They are people who should be prepared for all kinds of situations! I wondered how much my son would suffer whenever I needed to go through this.
Changing Diapers: Before living with an autistic child, what was the concept of the subject?
Karine: I have an autistic cousin, but he lives far away and I have not followed his growth closely. So I didn't know anything about the subject at all.
Changing Diapers: What is the biggest difficulty you encounter in your daily life and in different situations with Nic?
Karine: On a daily basis the biggest difficulty is to change or insert a new routine. It is very repetitive … We go to the market on a path, it always has to be there. At bath time it is the same "ritual", you cannot change anything but it is certainly a scandal. In order to leave, I usually know the times the bus passes, so I have to get to the point very close to the time the bus passes because Nic hates waiting. If another one passes in front and we don't get in, it's a lot of crying! There are situations that are very funny that even though he is crying, I'm laughing… lol
When it comes to doing something out of the routine, Nic is a surprise box. It can be either a horrible experience or something that he likes. The first time he went out with his father alone, I was very apprehensive, thinking that Nic would be surprised by everything. But they returned smiling and the father said that nothing abnormal happened. Ufa! LOL
Changing Diapers: What is the missing structure to help moms with an autistic child? Do you have support centers that are public and efficient?
Karine: I haven't figured it out yet. I heard about dozens of "great" places, but when I go after it, nothing! The only places that gave me feedback and helped me in any way were the AMA and the Amplitude Project (they left Nic's name on the waiting line). The other places do not return or speak to call another day. I looked for hospitals, universities and nothing. The problem is being autistic. If it were another disability, according to them, treatment would be easier.
Changing Diapers: Anyway, what you regretted doing and if you could, you would go back and what was the fact that you were most proud of until today of your whole experience.
Karine: I regretted having trusted a doctor and not following my intuition. Even younger, Nic showed signs of autism. Of course, I only discovered this after the neurologist informed me what the classic signs were (not interacting with children, lack of communication, tics and repetitive games). I advise parents that if they notice something different with their children, look for more than one opinion. Especially if the subject is black stripe medicine. Look for a medical board, don't just listen to the first opinion.
The experience of being a mother transformed me into someone else. Being the mother of an autistic person made me a better person. First that you become very empathetic, you try to put yourself in his shoes to know how to deal with the situation. Second, because you look at other situations with different eyes, you give more value to everything. If Nic were what society calls "normal", he would talk, draw, pee in the bathroom, and all of that would be normal. But he being special, every act is a beautiful achievement! Every gesture is celebrated tremendously! When he started to draw with the pencil it was a joy without size! I celebrated, the school teacher called me all happy to tell, the phono was clapping, anyway … You start to see happiness in things that for "normal" people would go unnoticed.
Karine: I would like to leave a message …
Your son is special! Regardless of whether he has any delays, any advances, any crazes. He is a unique being, and this is how he has to be treated. Don't try to match it to anyone. Educate, give lots of love and care, guide. But never let other people dictate what your relationship with him has to be. Doctors advise, guide what they think is the best, but only you as a mother (or father) know how to fit the information into your daily life. You are a reference for your child… Love unconditionally, because they have not yet invented a medicine more effective than love!
See also: Pryscila's report – birth of ruptured pouch and loss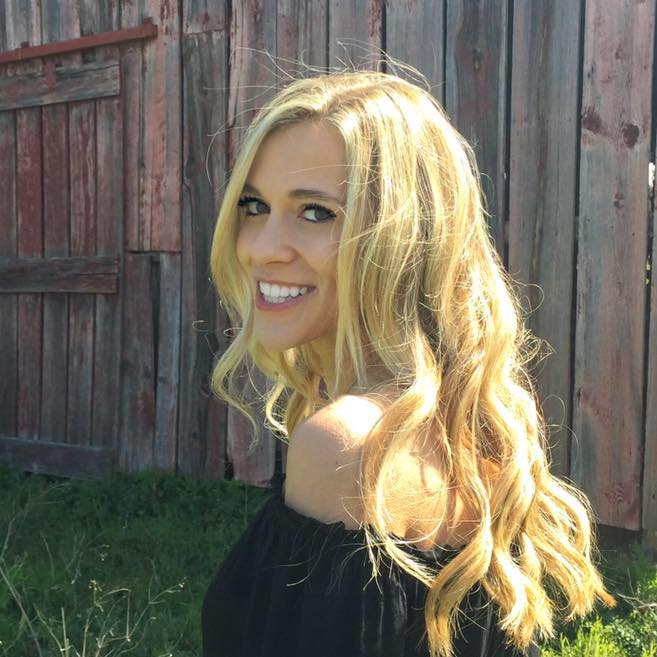 My name is Dr. Alexis Hart I am 38 years old, I am the mother of 3 beautiful children! Different ages, different phases 16 years, 12 years and 7 years. In love with motherhood since always, I found it difficult to make my dreams come true, and also some more after I was already a mother.
Since I imagined myself as a mother, in my thoughts everything seemed to be much easier and simpler than it really was, I expected to get pregnant as soon as I wished, but it wasn't that simple. The first pregnancy was smooth, but my daughter's birth was very troubled. Joana was born in 2002 with a weight of 2930kg and 45cm, from a very peaceful cesarean delivery but she had already been born with congenital pneumonia due to a broken bag not treated with antibiotics even before delivery.