Although pregnancy is a time of great joy, it is also a time
when a woman must be extremely cautious. With so many changes
happening inside your body, there are always many risks and one of them is
tetanus, so the medical indication for anti-tetanus in pregnancy should be taken
seriously.
What is Tetanus?
Tetanus is a life-threatening bacterial condition . Caused by the bacterium
Clostridium tetani which is often found in the soil, dust and feces
of animals.
Tetanus bacteria can easily pass through an
open wound to the body . Whether from a slight scratch on the skin to a deep wound caused by a bite, burn, perforation, lacerations, among others.
Once the bacteria enters the skin, it produces a toxin known as tetanospasmin that travels through the bloodstream. It attacks the nervous system and can lead to death if it is not treated in time, so it is essential to take anti-tetanus in pregnancy. The incubation period of the bacteria varies from 3 to 21 days.
Symptoms of Tetanus
Blockade of the neurological system
Mild contractions of the jaw muscles
Fever
High blood pressure
Sweating
Fast heartbeat
Stiff neck and neck
Stiffness of the abdominal muscles
Spine fractures
Swallowing difficulty
Body spasms that cause pain and last for several minutes, usually caused by loud sounds, physical touch and sensitivity to light
Tetanus can be prevented through vaccination. Antibodies against tetanus are formed in the body of the woman and also of the baby, since the fetus receives these antibodies through the placenta . They protect the child for a few months after birth, until he can receive the vaccine as well.
Neonatal Tetanus
Neonatal tetanus is a serious and fatal condition that affects newborns . It was formerly known as "7 day sickness", because the disease develops quickly and the newborn can die in about a week.
The infection can be contracted during delivery , by cutting the umbilical cord , or in the days after birth, if the umbilical stump is not cleaned properly.
Babies are affected because they do not have the immunity that would pass from the mother after the vaccine. Therefore, it is of great importance that women take anti-tetanus in pregnancy.
Tetanus Vaccine in Pregnancy
Most countries follow a universal standard for tetanus immunization during pregnancy. Women who have had an abortion or those who have a tetanus-prone wound should receive anti-tetanus in pregnancy to prevent any risk.
It is also important to administer the vaccine in rural areas, as some births occur in unsafe conditions. If the pregnant woman presents the incomplete vaccination booklet, it is sufficient to complete the scheme already started.
But, if she has never been vaccinated, she does not have a vaccination booklet or she does not remember if she has already been immunized against tetanus, in this case, three doses are indicated .
She should take two doses of the adult double dT or the simple anti-tetanus, with an interval of at least 30 days, and complement with dTpa, which includes immunization against pertussis.
If you have taken a dose of tetanus more than 10 years before pregnancy , it is recommended to reinforce the regimen with two doses: one of the dT or the simple tetanus and the other of the dTpa, with a minimum interval of 30 days
Important Tetanus Vaccine Tips
Both in case of pregnancy and in the prevention of tetanus after some types of injury, the interval for reinforcement, expected every ten years, must be reduced to 5 years.
Reinforcements every 10 years of the 3rd dose will be for life.
The interval between the 1st and 2nd dose is 60 days (minimum of 30 days), between the second and the third dose the ideal interval is 180 days (six months) or three doses with an interval of two months between them (minimum 4
weeks).
For the prevention of neonatal tetanus it is important that the pregnant woman receives at least 2 doses of double adult dT vaccine.
If the woman becomes pregnant again within two years of her first pregnancy and has received two doses the first time, she will receive only one booster dose.
If I hurt myself after getting the vaccine, what to do?
If a woman gets hurt after taking any doses of the tetanus vaccine in pregnancy, there is no need to do anything. The vaccine is already beginning to form antibodies that protect the body from any infections. At the same time, it is important to seek medical help if you have serious injuries.
While the tetanus vaccine in pregnancy offers the necessary protection to the baby through the transfer of antibodies from the mother, it is also important that the delivery is carried out in hygienic practices, in order to prevent conditions of maternal and neonatal tetanus.
Do not hesitate to consult the doctor for any problems. Stay tuned and stay
healthy!
See Also: Pregnancy Vaccines- Which are the Main to Take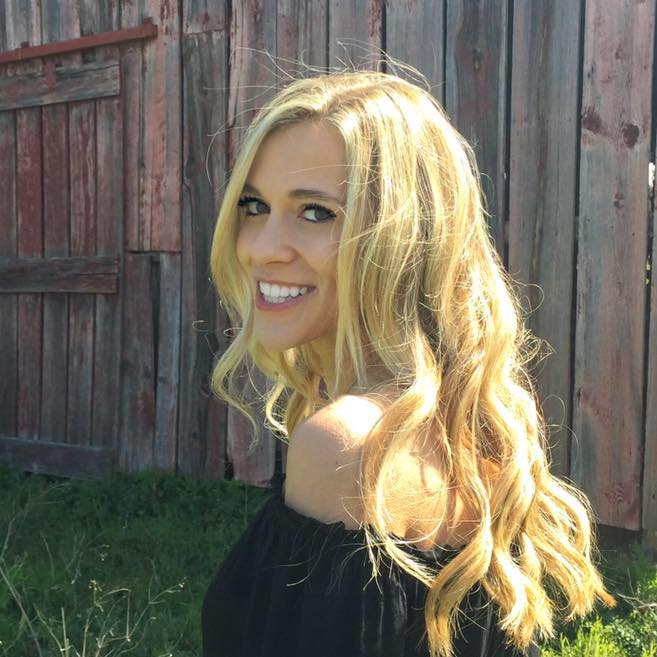 My name is Dr. Alexis Hart I am 38 years old, I am the mother of 3 beautiful children! Different ages, different phases 16 years, 12 years and 7 years. In love with motherhood since always, I found it difficult to make my dreams come true, and also some more after I was already a mother.
Since I imagined myself as a mother, in my thoughts everything seemed to be much easier and simpler than it really was, I expected to get pregnant as soon as I wished, but it wasn't that simple. The first pregnancy was smooth, but my daughter's birth was very troubled. Joana was born in 2002 with a weight of 2930kg and 45cm, from a very peaceful cesarean delivery but she had already been born with congenital pneumonia due to a broken bag not treated with antibiotics even before delivery.