In our society, it is always good to be aware of the social and cultural factors that surround us. They serve as a parameter for various movements that end up appearing, for policies that are beginning to be adopted by governments and even for what we see on television and hear on the radio.
On the other hand, several diseases arise from cultural and social factors, such as anorexia nervosa , or simply anorexia, which has one of its main causes exactly these factors.
What is Anorexia?
Anorexia is an eating disorder, whose main characteristic is a kind of fixation of the person by their own weight, causing them to eat little or even stop eating in many cases.
The consequences of this disorder can range from problems such as anemia and malnutrition and even death , in more severe cases. Anorexia is directly related to psychological causes and has treatment and cure.
Causes of Anorexia
The causes of anorexia nervosa are often unknown. Although known since 1869, studies on eating disorders have never been an important issue for medicine and have gained strength only in the last 40 years.
However, it is known that genetic factors can influence people to develop anorexia. But the main culprits are undoubtedly the cultural and social factors that surround us and end up putting pressure on some people, causing them to encounter difficulties with regard to food.
Anorexia is a Serious Disease
It is important to remember that anorexia is a serious disease and needs professional treatment and not simply not wanting to eat or lack of hunger. Often, the lack of information from friends and family of the person who developed the disorder, makes their condition even worse.
Risk Factors of Anorexia
Some groups are at greater risk of developing anorexia nervosa. We will talk specifically about each one of them so that we can understand why the disease develops and what are the best ways to treat it. The main risk groups are:
Women
Teenagers
Low self-esteem
Psychological Disorders
Women
As we have already mentioned here, cultural and social factors are directly linked to the development of anorexia in many cases. And because the demand for an adequate appearance and that pleases others is historically higher on women, it is natural that they tend to develop anorexia nervosa more easily.
If the job also requires a lot of appearance, as in the case of mannequins and models, for example, the obsession with the ideal weight can end up becoming the disease as well.
Teenagers
Adolescence is a phase full of doubts and uncertainties about the body and about life in general. For this reason, many adolescents, especially girls dissatisfied with their own bodies , end up developing anorexia as an attempt to include themselves in some group, which is detrimental both to their physical health, their social life and their psychological health.
Low self-esteem
The lack of self-esteem, mainly caused by dissatisfaction with their own body, can cause people to develop anorexia nervosa. It is very common for people considered overweight to develop the disease as a kind of attempt to escape from their own reality, which is also harmful to the person in several aspects.
Psychological Disorders
People who have disorders like anxiety and depression may end up developing anorexia nervosa as a consequence of them. The reverse also exists, with the development of depression as a consequence of anorexia.
In the first case, social pressures are not necessarily a determining factor, although they can sometimes influence. For the disease to be treated, the diseases that originated it also need treatment, although they often happen simultaneously.
Main Symptoms of Anorexia
The symptoms of anorexia go beyond what is in the popular imagination and can be highly harmful to health. The main symptoms are:
Refusal to maintain body weight at a considerably healthy level
Feeling a great fear of getting fat
Having a distorted body image and thinking you are always overweight
Deep depression
Most frequent visits to the bathroom
Sudden changes in diet
Refusing to eat near other people
Decalcifying teeth
Use pills to urinate and evacuate
Bulimia
Suicidal tendencies
Of course, one or the other of these symptoms does not always necessarily indicate a case of anorexia nervosa. For this reason it is always important to consult a specialist doctor in order to have an accurate diagnosis of the disease.
Diagnosis of Anorexia
Excessive weight loss does not always mean a case of this eating disorder, so it is necessary that, during the exams, any other possibilities be ruled out before being sure that it is a case of anorexia nervosa.
Anorexia is considered to be a person who is 15% underweight for their age and height. In addition to weight loss, signs of malnutrition and other consequences of the disease are investigated by doctors so that the diagnosis can be made accurately.
One of the major problems that most doctors face is the person's denial of his condition, since one of the symptoms of anorexia is exactly having a distorted image of his own body, which can cause the doctor to take even longer to reach a conclusion about the patient's situation,
Treatment of Anorexia
Anorexia treatment works in a multidisciplinary way, which means that different types of professionals need to act in order for the person to be cured. Are they:
Psychologist
Nutritionist
Doctor
The goal of treatment is, first, to get the person to accept his condition and realize that he needs help. At the same time, weight recovery is something that needs to be done together with a nutritionist.
In some cases, doctors may prescribe medication to restore brain chemistry, and in more severe cases, hospitalization is necessary . Anorexia is a disease that affects millions of people every year and can have disastrous consequences.
Like other psychological disorders, it must be seen as a serious illness, which exists regardless of the person's will. If the person who develops the disease itself tends to deny that he has it, those around him have a responsibility to help. This is the first step in combating this condition called anorexia.
See also: Children's BMI – Mommy Alert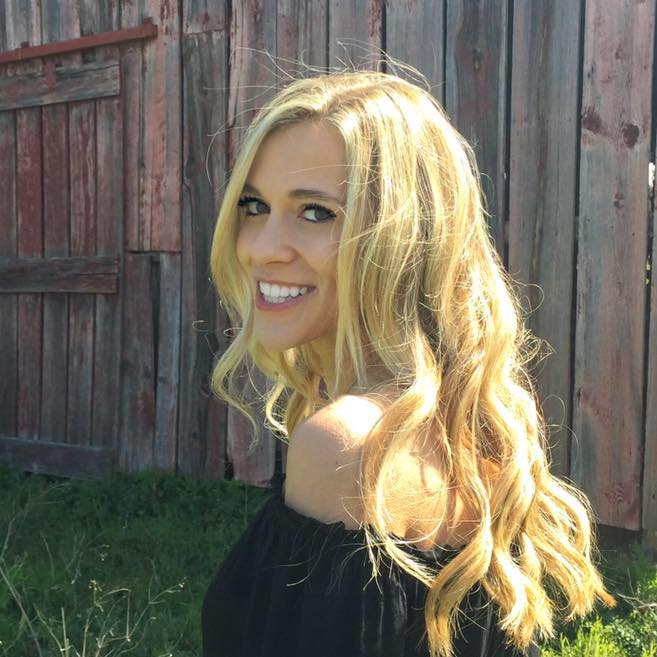 My name is Dr. Alexis Hart I am 38 years old, I am the mother of 3 beautiful children! Different ages, different phases 16 years, 12 years and 7 years. In love with motherhood since always, I found it difficult to make my dreams come true, and also some more after I was already a mother.
Since I imagined myself as a mother, in my thoughts everything seemed to be much easier and simpler than it really was, I expected to get pregnant as soon as I wished, but it wasn't that simple. The first pregnancy was smooth, but my daughter's birth was very troubled. Joana was born in 2002 with a weight of 2930kg and 45cm, from a very peaceful cesarean delivery but she had already been born with congenital pneumonia due to a broken bag not treated with antibiotics even before delivery.