When you have the positive in your hands, life becomes a real party, after all the long-awaited pregnancy is on its way. However, there are problems that can happen and that sometimes the news is not so welcome and expected, as is the example of anembryonic, anembryonic or blind egg pregnancies. It is a problem that can happen to any woman in any pregnancy where there is fertilization .
What is Anembryonic Pregnancy?
To better understand what anembryonic pregnancy is, we have to go to the moment when fertilization happens and the cell division process begins. When the woman ovulates and has sex. The sperm fertilizes the egg and it begins to multiply the cells and gives rise to two parts.
A portion of the cell cluster becomes the support of pregnancy, placenta, gestational sac and amniotic fluid and the other part forms the baby itself. The problem occurs at that moment, the zygote may not develop correctly and only form a partial pregnancy, that is, the blind egg . The amniotic sac is present, the vitelline vesicle is also present, but the fetus is not forming or has not developed as it should.
Anembryped Pregnancy – Symptoms
There are no differentiated symptoms that indicate anembryonic pregnancy, so it is detectable only on ultrasound examination. From the end of the 6th week  of gestation, it is likely that the fetus will be seen in the gestational sac , but in pregnancy with a blind egg, it is not possible to find the baby even with a gestational sac over 25mm.
How to Confirm the Baby's Absence
To confirm the absence of a fetus, it is necessary to wait until the eighth week of gestation to be sure of the anembryonic pregnancy. When there is a suspicion of the absence of a baby, it is recommended to repeat the ultrasound in a few days or weeks and if you still only have the gestational bag, the curettage is indicated by the doctor or induction always in the hospital to closely monitor the process.
It is important to say that if done early, ultrasound can show an incipient pregnancy, that is, in a very early stage and there may be some panic on the part of the pregnant woman. All obstetricians recommend that ultrasound be performed from the seventh week of gestation, even with the chances of a late ovulation , you can see more than one gestational sac, even if you cannot hear or see the heartbeat. . The ideal is to do the first ultrasound after the eighth week if everything is normal, or if there is pain, at the end of the sixth week to rule out tubal pregnancy .
Causes of Anembryted Pregnancy
We must remember that anembryonic pregnancy is not hereditary and there are no external factors that make it happen. The blind egg is really a fatality and has no history that happens repeatedly like other problems, however if it does happen, it is recommended to investigate the couple's gametes to check their health and compatibility. Recent studies have shown that the highest incidence of anembryonic pregnancies occurs after pregnancies in women over 38 years of age with partners over 40 years of age .
How to prevent
Prevention for anembryonic pregnancy is the use of folic acid and good nutrition with foods rich in iron and vitamin B6 . Most women who go through an anembryonic pregnancy can get pregnant naturally in some cycles, it is recommended to rest the body for at least 3 months and then try a new pregnancy.
The biggest problem of anembryonic pregnancy or blind egg is the cold water bath that happens for the couple. It is not easy to know that that pregnancy that is being desired, in fact will not give birth to a baby. Dealing with this feeling can be difficult in the diagnosis and eventually with procedures that complement the termination of anembryonic pregnancy. Knowing that they are isolated cases can reassure and help to prevent traumas from happening to the woman or couple who wants a pregnancy so badly.
The important thing is to keep the exams up to date dear friends, strength in the wig and a lot of faith!
Taking advantage of the space, I want to tell a news to our mommy readers and who are thinking about having another baby in the future, or even if they have a friend who is trying to get pregnant. In partnership with Famivita, we have developed a line of specialized products for health and fertility. Among them are FamiFerti fertility vitamins, ViriFerti fertility vitamins, ovulation tests and the FamiGel fertility-friendly lubricating gel, which plays the role of mucus, increasing sperm mobility as well as increasing pleasure. You can find each of these products, as well as the tempting kit here in our online store.
See also: Pregnancy Myths and Truths – Superstitions and Beliefs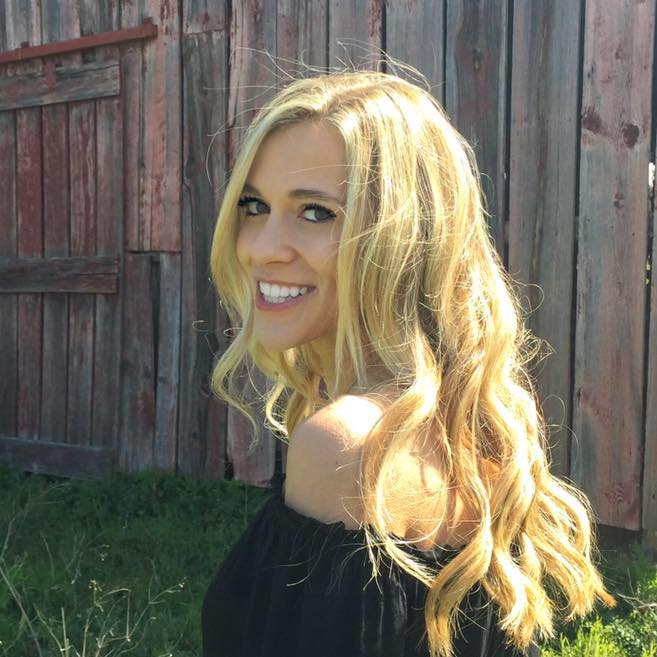 My name is Dr. Alexis Hart I am 38 years old, I am the mother of 3 beautiful children! Different ages, different phases 16 years, 12 years and 7 years. In love with motherhood since always, I found it difficult to make my dreams come true, and also some more after I was already a mother.
Since I imagined myself as a mother, in my thoughts everything seemed to be much easier and simpler than it really was, I expected to get pregnant as soon as I wished, but it wasn't that simple. The first pregnancy was smooth, but my daughter's birth was very troubled. Joana was born in 2002 with a weight of 2930kg and 45cm, from a very peaceful cesarean delivery but she had already been born with congenital pneumonia due to a broken bag not treated with antibiotics even before delivery.