If there is a word that fits any pregnancy, that word is anxiety. This term is not necessarily bad nor does it necessarily have to do with any type of disease. We are talking about that desire to get to know your baby, to touch him, to be able to take care of him, to exercise his role as a mother. And in the midst of this whirlwind of thoughts and anxiety, problems can arise at any time during pregnancy. At the end of pregnancy is when anxiety generally increases and a problem that arises at that point can be desperate for many. It's time for the baby to get ready to be born, but what about when the baby doesn't fit? We are going to talk today about how to deal with this type of situation.
How to Know if the Baby Fitted?
When we talk about pregnancy, there are no fixed rules, that is, everything can vary according to the conditions and how that pregnancy is occurring. It is possible, however, to identify certain patterns in order to have a sense of how things are going to happen. A baby normally fits in the 36th week of pregnancy , although this fit can occur after or only at the time of labor .
A woman usually feels that the baby has fit when her breathing starts to improve, as does heartburn, which also tends to decrease. When the baby is already fitted, that is, in the delivery position, the woman usually has more difficulties to walk , in addition to the bladder becoming even tighter, causing the frequency with which she urinates more.
The Role of the Mother in the Fit
Of course, the woman's body naturally prepares for the baby's arrival, but the more the woman works on her muscles, the easier the labor will be. The same goes for fitting, as it is the woman's musculature that performs this complicated job of "turning" the baby upside down.
Now, remember that strengthening your muscles does not mean that women should do common exercises on their own. There are specific exercises for pregnant women, such as water aerobics and walks that do not make the muscles more prepared to fit, but also help with blood circulation and avoid a number of other problems. This is much more for first-time mothers, since from the second child on, the muscles are more accustomed and the fit happens more naturally.
What to do when the baby doesn't fit?
There is nothing you can do effectively when the baby doesn't fit. Of course, there are ways to induce labor, but, in general, there is nothing that can be done because there is no need to do anything . Although the mother has a fundamental and active role in the relationship between her body and the baby, there are cases in which he acted alone and this is one of them. It is clear that a pregnant woman who took better care of her health is more likely to have this automatic body activity performed more easily, but even so it is not something that can be controlled.
Can the Baby Fit Only in Childbirth Work?
Yes. There are cases in which the baby fits only in labor, which can be very worrying for mothers, but which is not so unusual. The fact that the baby takes a long time to fit in can make many desperate, as many women fear cesarean surgery, either due to the more complicated recovery or the desire to have a normal delivery. But all this worry is not necessary, as your body often solves the "problem" on its own.
This later fitting happens much more frequently with mothers who have had children before, but it can also happen with first-time mothers. Even if it worries you, the role of the muscles here counts a lot , since it usually takes care of making the baby stay in the head and ready to be born. When this does not happen, there is no need to worry, but it is quite likely that a doctor will recommend a cesarean section .
Indications for Caesarean section
First of all it is necessary to make it clear that the baby is not in the head position, that is, that it is not fitted upside down, it means that a cesarean surgery is necessary. Nowadays, cases of childbirth in which there is a pelvic or transverse presentation are common, that is, in which the baby is with his feet down or "crossed" in the mother's belly.
On the other hand, as much as normal births with these types of presentation are possible, they are more complicated and require much greater delicacy. Caesarean section is often indicated
, then, to eliminate risks and ensure that the delivery is a success. The final decision ends up being the doctor's, but you can talk to him and express your will. It can often be taken into account and, if your body is in shape, you can have a normal delivery.
Situations such as when the baby does not fit normally generate many doubts and even despair, but as it was possible to perceive, the professionals who deal with this type of issue are usually already more than accustomed to dealing with it. Which means that a large part of your job at that moment is to remain calm and understand the possible paths to be followed. Your child will still need you a lot throughout life, so it is a good idea to save some energy for the foreseeable future. Have no doubt that you will definitely need it.
See also: Choric Presentation – What it is and How to Revert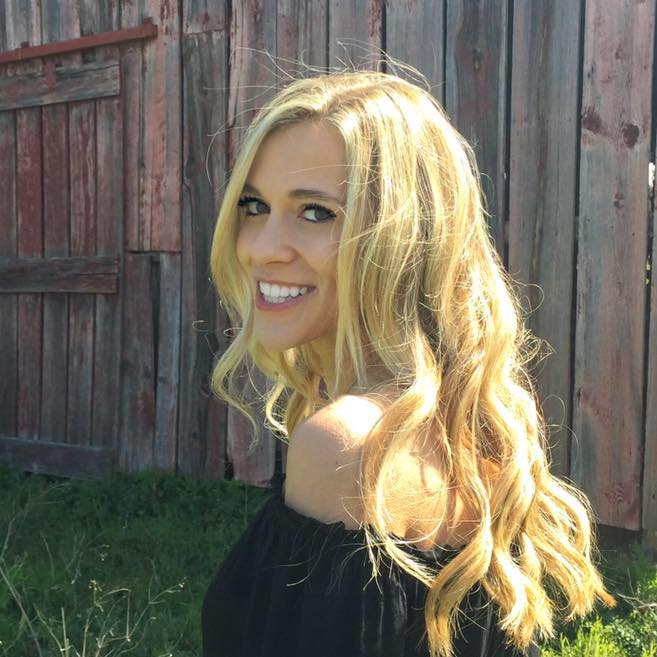 My name is Dr. Alexis Hart I am 38 years old, I am the mother of 3 beautiful children! Different ages, different phases 16 years, 12 years and 7 years. In love with motherhood since always, I found it difficult to make my dreams come true, and also some more after I was already a mother.
Since I imagined myself as a mother, in my thoughts everything seemed to be much easier and simpler than it really was, I expected to get pregnant as soon as I wished, but it wasn't that simple. The first pregnancy was smooth, but my daughter's birth was very troubled. Joana was born in 2002 with a weight of 2930kg and 45cm, from a very peaceful cesarean delivery but she had already been born with congenital pneumonia due to a broken bag not treated with antibiotics even before delivery.