There are several diseases that, from the first impression, seem to affect us only aesthetically, which makes many people end up ignoring them. Not that aesthetic concern is not something that is valued in our society, but the case is, with the hustle and bustle of everyday life, many people end up not giving much importance to things that seem to affect them only externally.
Diseases such as vitiligo and alopecia are examples of this. But what many do not know is that these external manifestations of the body are often reflections of our emotional state and our health. And that is why they also deserve to be seen with importance.
What is Alopecia?
Speaking specifically of Alopecia, we can say that it can cause a lot of fright or even panic in those who notice it for the first time. It is a disease that has as main characteristic the loss of hair in some parts of the head, in addition to also affecting other parts of the body, although this is considered less harmful to the people who have it.
Causes of Alopecia
There are several types of Alopecia and its causes are varied, although they are often linked to the person's emotional state or even to genetic, hormonal factors or linked to a lack of vitamins. There are many types of Alopecia, which explains why there are so many causes and that it also allows for many types of treatments for the disease.
Female Alopecia
Alopecia is a disease that affects both men and women, but its effects have greater consequences when it comes to women. One of the main causes of this is the social factor, since it is much more common to see men without hair than women, which ends up greatly affecting the emotional state of women who have the disease.
In addition, there are some types of alopecia that are much more common in women, which we will talk about later, also known as female alopecia.
Types of Alopecia
Alopecia, as previously mentioned, is a disease that has different causes and different treatments, precisely because it manifests itself in different ways in people's bodies. Each type has different symptoms and the severity of each type of manifestation of the disease can vary. Some of the main ones are:
Traumatic Alopecia
Alopecia Areata
Alopecia Androgenética
Congenital Alopecia
Diffuse Alopecia
Seborrheic Alopecia
We will talk a little more deeply about each one of them so that we can get a better idea of ​​the forms of manifestation of this disease.
Traumatic Alopecia
It is the type of alopecia that can happen due to a head injury , as a result of a car accident, for example. It also arises from habits that some people have and do not realize, such as pulling hair strands from the scalp constantly.
Alopecia Areata
Often, the cause of this type of alopecia is unknown. It manifests itself as circles on the scalp , of varying sizes, but it can also appear in just one circle. Alopecia areata also affects other parts of the body, although this is a rarer phenomenon. Despite the lack of information about the cause of this type of alopecia, it is known that it is often linked to the person's emotional state.
Alopecia Androgenética
It is the popular baldness, much more common in men than in women, although it also affects them in large numbers. It occurs as a process of weakening the hair on the top of the head, for the most part.
It is the most common type of hair loss that is known and its causes are mainly hereditary. Once the hair starts to weaken, androgenetic alopecia arrives at a point where there is no cure , so the most recommended thing is to try to do something early in the symptoms. The only known method for reversing this type of alopecia is hair transplantation.
Congenital Alopecia
Congenital alopecia is mostly caused by hereditary factors . It can appear since the person's birth, causing total or partial loss of hair throughout his life. It can also affect both men and women.
Diffuse Alopecia
This type of Alopecia is slightly different from the other types. Firstly, because it presents itself as a chronic disease and not as temporary as most other types.
In addition, it is directly associated with emotional factors, such as excessive stress , for example. In addition, it is known that diffuse alopecia is more common in women than in men and the causes of it may also be linked to hormonal factors such as menopause, increased progesterone or the use of drugs to treat other diseases.
Seborrheic Alopecia
It is a simpler type of alopecia, usually caused by dermatitis and treated with shampoos and specific medications. Hair loss occurs at specific points, mainly at the edges of the scalp. Its causes are also directly linked to the person's emotional state.
Diagnosis of Alopecia
Hair loss is not always what you believe it to be. That is why it is necessary to visit a dermatologist so that she can give the right diagnosis of your disease, whether or not it is alopecia and what type it is.
The diagnosis is made through tests that can detect not only the type of alopecia, but also its cause, which is essential for the treatment to be done in the correct way.
Treatments for Alopecia
The treatment of the disease can vary widely depending on the type of alopecia and the severity it presents. In general, three main types of treatments are performed, they are:
Creams or ointments: They are applied directly where there is a lack of hair and the amount varies according to the medical prescription.
Injections: Usually applied once a month directly where there is hair loss. The injections work on the basis of cortisone.
Lotions: Usually used during or after bathing. The amount may also vary according to the medical prescription.
In addition to these three, there are other types of treatments such as hair transplantation, for example, which is not so popular, since the majority of those who lose their hair entirely are men.
Another type widely used to help in the fight against alopecia is psychological treatment , since many types are related to the emotional state of the person. The help of a professional in the field certainly makes the symptoms lessen and the alopecia is cured faster.
Important: Never try to treat yourself, always seek professional help before applying any type of medication on your skin.
Alopecia is a disease that, by name, may not be well known, but you probably know someone who suffers or has suffered from problems like these. Hair loss in women is much more common than you think , but the most important thing is to know that there is treatment for almost all types of alopecia.
See Also: How Can Stress Affect Your Body?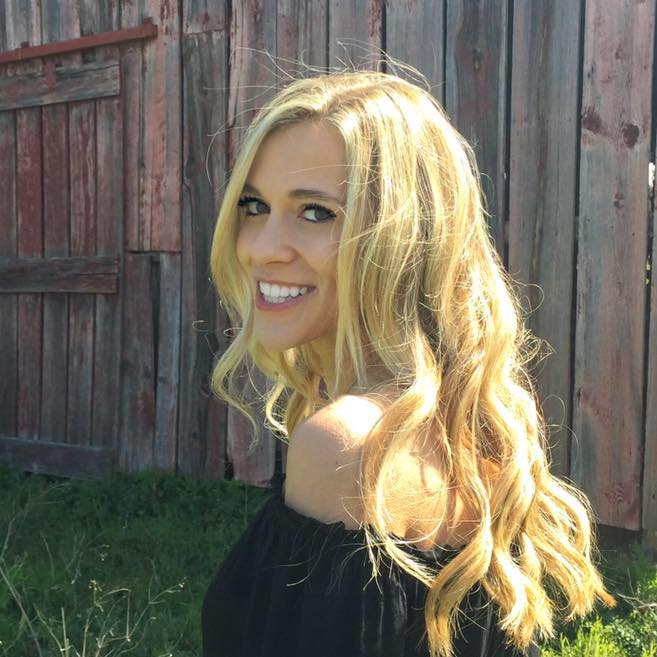 My name is Dr. Alexis Hart I am 38 years old, I am the mother of 3 beautiful children! Different ages, different phases 16 years, 12 years and 7 years. In love with motherhood since always, I found it difficult to make my dreams come true, and also some more after I was already a mother.
Since I imagined myself as a mother, in my thoughts everything seemed to be much easier and simpler than it really was, I expected to get pregnant as soon as I wished, but it wasn't that simple. The first pregnancy was smooth, but my daughter's birth was very troubled. Joana was born in 2002 with a weight of 2930kg and 45cm, from a very peaceful cesarean delivery but she had already been born with congenital pneumonia due to a broken bag not treated with antibiotics even before delivery.