Known as one of the most delicate periods in a woman's life, pregnancy can bring several uncertainties and small problems that arise to disturb this very special moment. Problems such as allergy in pregnancy, which can appear at any time. For mothers who have had children and are more experienced, perhaps these little things don't bother so much, or are even more easily avoided, but for first-time mothers, everything that involves this phase is new.
Does allergy in pregnancy affect the baby? Could it be harmful to the pregnant woman? Can I take allergy medication during pregnancy? Many of these questions come up frequently, but in order to answer them, we need to analyze how and why each type of allergy occurs in pregnancy.
What is Allergy?
Allergies are, by definition, immune system reactions to some type of substance, ranging from animal hair, dust and pollen to various types of medicines, foods or even cleaning products.
There are several reasons why a person has allergies . The first of these is the hereditary factor, which makes us carry them as an inheritance from our ancestors, but one must also take into account the lifestyle of large cities, which makes us live in the midst of pollutants and encourages the appearance of several types of allergy.
As we have said before, pregnancy is a period when several changes occur in a woman's body. Therefore, it is possible that some types of allergy develop during pregnancy, even if it has never occurred in life. This is usually because the woman's body is more sensitive during this period of hormonal changes, which leaves the body more vulnerable and causes allergy during pregnancy.
A tip for pregnant women: do you want to improve the pleasure of sex during the gestational phase? Use water-based lubricating gels that play the role of cervical mucus and still control vaginal pH, reducing the chances of proliferation of fungi and bacteria responsible for infections. Famivita has developed the perfect lubricant for pregnant women and pregnant women, the FamiGel . You can buy it here in our online store.
Types of Pregnancy Allergy
There are basically three types of allergies that occur because of pregnancy:
Food allergy
Respiratory allergy
Skin Allergy
Each of them can manifest in different ways in the body of pregnant women and require different types of specific care. Let's talk about each one more deeply so that we can better understand what it is about.
Food allergy
It happens mainly with industrialized and processed foods, but it can also happen with cow's milk, peanuts, soybeans, eggs, seafood and even citrus fruits like lemon or orange. For this reason, what causes the allergy is more the additives than the food itself.
The effects are usually difficulties with digestion, which can cause a great deal of discomfort. It can also generate reflections on the skin such as rashes or itches in specific locations.
Respiratory allergy
The most common cases of manifestation of respiratory allergy in pregnancy are those of rhinitis and asthma , which can be aggravated if the woman already has this type of problem before becoming pregnant.
Itchy nose, runny nose, constant sneezing and shortness of breath are some of the symptoms that pregnant women experience. Rhinitis can worsen and end up causing asthma, but in some cases, albeit more rare, the disease may even disappear after delivery.
Skin Allergy
A very common pregnancy allergy is skin allergy, which can manifest itself in several different ways , from small itches to hives, polymorphic rashes and blemishes. The causes for this type of allergy to manifest may come from food, but the body is also more sensitive to insect bites, for example, which can cause more serious effects in pregnant women.
How to Treat Allergy in Pregnancy
Treating an allergy in pregnancy is not the same thing as treating a common allergy, this is because great care must be taken so that the medications do not interfere in any way in the woman's pregnancy, as there are many antiallergens that are contraindicated in these cases exactly because they bring consequences such as malformation of the fetus and even abortion, in more serious cases.
The most recommended is to look for a specialist doctor who will give the treatment indicated for each specific case of allergy in pregnancy. That way, you can guarantee that you will be cured without affecting your baby.
Despite this, there are ways to avoid developing these allergies , which also prevents you from having to visit a doctor to treat them. The best way is to maintain a healthy diet, away from industrialized or very heavy products.
If the woman has cases of respiratory allergy before becoming pregnant, it is also important that your doctor is aware of this before the condition can worsen.
Does Pregnancy Allergy Affect Baby?
We have already said that some types of treatments can affect the formation of the fetus, but can the allergy itself also have consequences? The answer is yes. Although not disastrous consequences, it is proven that mothers who have untreated allergies during pregnancy are more likely to have children who develop some type of allergy.
This is because the fetus' immune system is not yet complete and mature enough to fight allergies, so it ends up developing them too.
There are several types of allergy and some of them can be harmful to pregnancy. But despite this, there are always simple and effective treatments so that you can have a healthy pregnancy even with some type of allergy manifesting.
The most important thing is to know that you need treatment and to do it as soon as possible when you identify that you have any type of pregnancy allergy that may affect you or the baby.
These are simple things, but we often miss them. So, no matter what type of allergy you may have, it is always good to seek treatment so that there is no consequence in your pregnancy.
See also: 9 Tips for Having a Healthy Pregnancy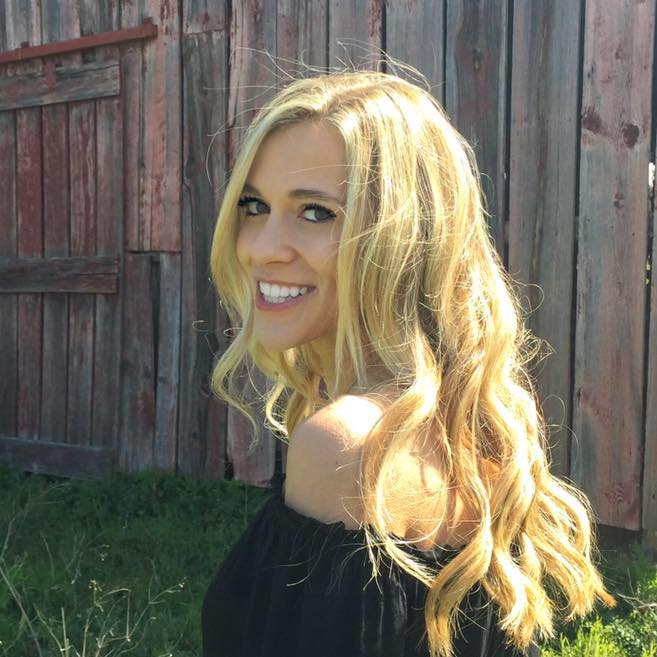 My name is Dr. Alexis Hart I am 38 years old, I am the mother of 3 beautiful children! Different ages, different phases 16 years, 12 years and 7 years. In love with motherhood since always, I found it difficult to make my dreams come true, and also some more after I was already a mother.
Since I imagined myself as a mother, in my thoughts everything seemed to be much easier and simpler than it really was, I expected to get pregnant as soon as I wished, but it wasn't that simple. The first pregnancy was smooth, but my daughter's birth was very troubled. Joana was born in 2002 with a weight of 2930kg and 45cm, from a very peaceful cesarean delivery but she had already been born with congenital pneumonia due to a broken bag not treated with antibiotics even before delivery.