The concerns and doubts that we have when having a baby are not few. Everything that involves your health and your growth is something new, something that we normally want to investigate. Problems like allergies in newborns , for example, are much more common than many people imagine, but it is something that can take many mothers by surprise and make some of them afraid of the unexpected.
Newborn allergy is a problem that can happen to anyone, in several different ways and exactly why, it is necessary to understand the types of allergies that babies normally have to understand how to deal with each one.
Main Causes of Allergy in Newborns
When an allergy arises when the baby is still a newborn, it is necessary to consider that the cause may be hereditary . Still, it does not necessarily appear in exactly the same way as in the father or mother, even though it can be identified that the allergy is hereditary.
We also cannot rule out the baby's fragility, especially when we talk about skin allergies. These, by the way, are the most common in babies, precisely because of the fragility of the skin and the exposure that this organ receives all the time to different products, products, fabrics, and environments .
Most Common Types of Allergy in Newborns
We can say that there are three main types of allergies in newborns. Are they:
Food allergy
Skin Allergy
Product Allergy
Respiratory allergy
These are not the only types of allergies that exist in newborns, but they are the most common and those that generate the most doubts, so we will talk about each one specifically.
Food allergy
This type of allergy in newborns usually occurs because of the baby's immune system, which is still very fragile, which means that a baby can develop hypersensitivity to different types of food.
When some foods are introduced to the baby before 6 months of age , it is more common for these allergies to develop, not least because during this period babies should only drink breast milk. Some of the symptoms of food allergy in babies are vomiting and diarrhea, red patches on the skin, difficulty breathing, itchy skin and a runny nose.
Skin Allergy
As we said before, skin allergies, due to several factors, are the most common among
newborns. It is very common to see small red spots and irritations on the baby's skin for several reasons.
Diaper allergy, for example, is very common in many babies and causes irritation in the butt area. In addition to all these factors like clothes and foods that cause changes in babies' skin, we also have to take into account that insect bites are more powerful in babies and can also cause allergies.
The different types of dermatitis that exist can accompany the baby for the rest of his life or be left in childhood, depending on several factors.
Respiratory allergy
The most common respiratory allergies such as rhinitis or asthma are usually genetic, but they can also be acquired due to the environment in which the baby lives, due to factors such as pollution, animals with fur, among other things. The earlier treatments for these allergies are done, the more effective they can be.
Product Allergy
Often products that are part of our daily lives end up becoming villains when they come into contact with newborns. This is the case with some cleaning products, which may seem harmless to us, but which can cause different reactions in babies, especially with regard to breathing , but also on the skin, depending on the type of contact that the baby has with the product. .
This is also true for various insecticides and even soaps and shampoos. So you must be very careful and pay attention so that the baby does not have any major problems in the future.
How to Act When Your Baby Has an Allergy
The first thing to do when a newborn's allergy is noticed, is to see a doctor so that he can indicate the appropriate treatment. Usually, treatment is based on corticosteroids that act directly on the agent causing the allergy .
In many cases, the baby heals and never shows signs of this type of allergy again, but in others it is only diminished and the baby continues to have problems even after adulthood. It all depends on the type of allergy and the type of treatment for which he has undergone.
Despite all the concerns about newborns that practically all mothers have, it is important to know that, especially nowadays with the advancement of technologies and medicine, problems such as allergy in newborns can be solved with some ease.
This does not mean, of course, at all, that a mother should not worry, on the contrary. It is precisely because there are several suitable treatments that the mother should research, visit a doctor and understand what her baby is going through to know exactly how to act at times like this.
This is the best way to prevent problems such as allergy from becoming big or becoming a hindrance to your baby's development or life.
See also: Drug Allergy in Children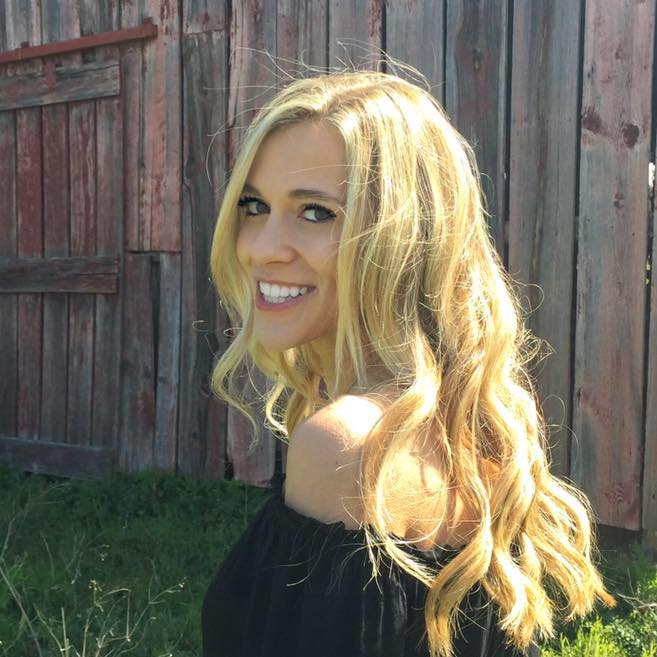 My name is Dr. Alexis Hart I am 38 years old, I am the mother of 3 beautiful children! Different ages, different phases 16 years, 12 years and 7 years. In love with motherhood since always, I found it difficult to make my dreams come true, and also some more after I was already a mother.
Since I imagined myself as a mother, in my thoughts everything seemed to be much easier and simpler than it really was, I expected to get pregnant as soon as I wished, but it wasn't that simple. The first pregnancy was smooth, but my daughter's birth was very troubled. Joana was born in 2002 with a weight of 2930kg and 45cm, from a very peaceful cesarean delivery but she had already been born with congenital pneumonia due to a broken bag not treated with antibiotics even before delivery.