Seeing our little ones struggling to breathe is quite desperate. Clogged nose , cough, runny nose, are common symptoms during flu attacks , sinusitis , rhinitis …. In addition to specific remedies to treat these diseases, inhaling with serum or medication is a good measure to relieve these symptoms.
What is Inhalation for?
Inhalation helps to humidify the airways and nasal secretion, it is in fact a relief to help improve breathing when the nose is blocked, due to flu and so many other respiratory diseases.
In the winter with cold weather, we are usually visited by a cold, especially children, and as if it were not enough during the summer with dry weather, other respiratory diseases are prevalent which also end up asking for the help of nasal aspirators and inhalers.
Having an inhaler at home, especially when we have small children is essential. It facilitates the care we can provide in the face of these conditions and thus help our children to breathe better and sleep more peacefully (them and us, of course).
Inhalation for Sinusitis
Inhalation is done by aspirating water vapor, medications or ambient air through the respiratory tract. Usually an inhaler is used to ensure more effective absorption of the substance that we want to be inhaled . It is a very effective method in the treatment of sinusitis.
Sinusitis is an inflammation of the sinuses, in the bony cavities around the nose, cheeks and eyes (as indicated in the drawing below). It is due to an infection, allergies or any other condition that causes the incorrect drainage of the secretion located in the sinuses. It is also known as rhinosinusitis because it inflames both the nasal mucosa and the sinus mucosa.
Inhalation exactly helps to improve this drainage, humidifying the airways and fluidizing the secretions , which alleviates the discomfort caused by the inflammation. A nasal aspirator can also be used to help eliminate secretions.
There are some types of inhalation recommended for cases of sinusitis, some homemade recipes that are easy to make and very effective such as: inhaling the steam from the shower, inhaling with saline and inhaling with herbal tea.
See below a video with a simple homemade recipe of inhalation with eucalyptus leaf.
Sinusitis in Pregnancy
When a woman is pregnant and suffers from a sinus crisis, she should no longer be medicated as she used to be, with anti-inflammatory and antiallergic drugs. Many of these remedies are not indicated during pregnancy , because they are based on corticosteroids.
But you also can't wait for it to pass, since breathing is difficult, the pain in the face because of the inflammation is very annoying and inhalation is a good ally in these hours. Whichever method you prefer, with the help of the device or following a homemade recipe , the important thing is to improve breathing conditions and relieve pain and, of course, be sure to communicate with your doctor so that he can assess your condition and guide you what is the right treatment for you.
In addition to inhalation it is recommended to blow your nose whenever you need it and not to aspirate it. Washing your nose with saline, drinking plenty of water , resting so that symptoms do not get worse, in addition to avoiding staying in places that have air conditioning (as they dry out the nasal cavities) are pertinent recommendations to overcome sinusitis crises.
Nebulizer x Inhaler
The nebulizer is a device that medicates through nebulization, that is, through the inhalation of vapor with medication , which is inhaled into the lungs, through a mask that is connected to the device.
In practice, nebulizer and inhaler are the same thing, both are equipment for inhaling medicine . The term inhaler ends up being the most used, even because of its easy association with its purpose.
The only difference besides the clear name, is the way that the drug is passed to the aerosol form (small particles of a liquid that are in gaseous form). The use of ultrasound inhalers is more effective because the effect is faster. In this system it is possible to break down the particles into smaller sizes which facilitates absorption in the body.
The purpose of the two devices is to inhale the medication and of course to help with respiratory treatment. Both should be used on medical advice and with great care with hygiene.
Inhaler Types
There are currently several models of inhalers available on the market. A huge variety of brands, modern models and less and less noisy. With the advancement of technology, inhalers are in addition to being quieter, much more effective. They can be used by anyone, from babies, children and even adults.
Types of Inhalers
There are two types of inhalers: The conventional one, which is a little noisier because they are pneumatic or with compressed air, and the ultrasonic inhalers, which are preferred because they are faster, quieter and you can do the inhalation in any position.
An important point is that despite being more "modern", ultrasonic models are not suitable for applying some types of medication. It is important to talk to your doctor about which device to choose and whether this is a recommended model.
Information to Check Before Buying </ h3
Some information is important to know how to choose the ideal inhaler. Check these characteristics with the manufacturer so as not to make mistakes or, after little use, to buy another inhaler, which are not so cheap, the average value is from R $ 160 to R $ 260 .
Fogging capacity per minute – the bigger the better!
Particle size – The smaller the particle, the better to be inhaled  Power – After all, it is always good to choose the most economical ones
Vertical and horizontal operation – Children usually do a little work when inhaling. Being able to sleep with them is a great option
Serum / medicine reservoir – Some models already come with several disposable cups!
Infant Inhaler
Some children are not quiet when inhaling, they are bothered by the mask and the noise that some devices make. To please the little ones and relax a little at this hour, sometimes tumultuous, some brands offer equipment with design of pets, trains, strollers , as well as masks for the child's face.
The operation of these children's models does not differ from the others, also having the conventional or ultrasonic option. The difference is only due to the more fun format. If you are in doubt if having an inhalation device at home is an advantage, I think you could have an idea that sooner or later, one hour you will need to inhale your little one. And having such a device in hand will give you more tranquility and comfort.
When in doubt, ask your pediatrician for guidance and never use inhalation medications without a doctor's prescription huh !!
Taking advantage of the space I want to tell a novelty to our mommy readers, who intend to have another baby in the future or have a couple friend who is trying to get pregnant. In partnership with the company Famivita, we developed some products that help in the fertility of men and women, among them fertility vitamins that potentiates FamiFerti ovulation   and in the case of men improves the quality of sperm, ViriFerti, as well as the ovulation test, pregnancy test and the FamiGel lubricating gel. You can  purchase them here  in our online store.
See also: Bronchitis – What it is, Symptoms and Treatment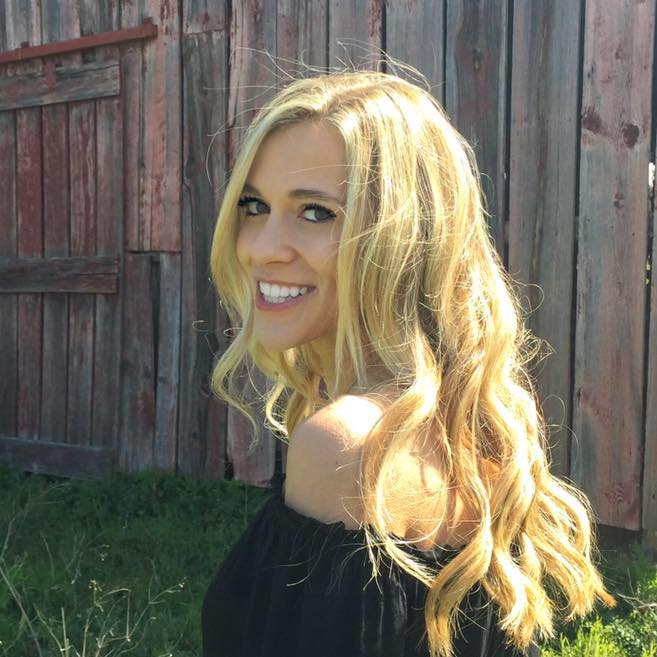 My name is Dr. Alexis Hart I am 38 years old, I am the mother of 3 beautiful children! Different ages, different phases 16 years, 12 years and 7 years. In love with motherhood since always, I found it difficult to make my dreams come true, and also some more after I was already a mother.
Since I imagined myself as a mother, in my thoughts everything seemed to be much easier and simpler than it really was, I expected to get pregnant as soon as I wished, but it wasn't that simple. The first pregnancy was smooth, but my daughter's birth was very troubled. Joana was born in 2002 with a weight of 2930kg and 45cm, from a very peaceful cesarean delivery but she had already been born with congenital pneumonia due to a broken bag not treated with antibiotics even before delivery.