Alessandra, ANunes as she is best known for her followers. I have known Alê since 2008 where I joined a forum on moms, children and coaches. Alê helped me a lot on several occasions, and today I also follow her blog full of fans and admirers just as I am. Let's get to know a little more about Blogger Alessandra Nunes from Fertility to Maternity! Alê welcome!
Come on!
Changing Diapers: Tell us a little about yourself, how old were you, how long have you been married, how old was your daughter born?
Alessandra: I am 38 years old, married, a beautiful 5 year old daughter and an angel in heaven. I got married at the age of 28, this year we celebrated the wedding of tin, that is, 10 years of marriage. I had my daughter at the age of 33.
Changing Diapers: Ever wanted to be a mother? How old did you decide to get pregnant?
Alessandra: I always wanted to be a mother, but I wanted to be prepared to be a mother. I was always very organized, I always planned everything, I wanted to stabilize myself professionally and financially before having a child, on the contrary, my husband always spoke about children, since our courtship days and I postponing, I didn't think it was the moment. At 30, I finally decided that I was ready, that it was time to be a mother.
Changing Diapers: How long did it take to get pregnant, did you have any fertility problems?
Alessandra: It took me over 2 years to get pregnant. I had no apparent fertility problem, but time went by, I tried everything and nothing to get pregnant, that's when my doctor decided to have an investigative laparoscopy, and then we found out she had endometriosis. After the video, I started a new attempt with an ovulation inducer, but even so I didn't get pregnant. It was when my doctor thought it was time to see a specialist and that was what we did, the first indication was to use the programmed coitus method, with an inductor and ultrasound ovulation control, but I had a complication, the inductor generated a cyst and I had a severe thinning of the endometrium. So the specialist suggested taking a contraceptive cycle to treat and in the next cycle, return to the same treatment.
Changing Diapers: What is the greatest pleasure you discovered in motherhood? and the biggest lesson of all when becoming a mother.
Alessandra: I think the best thing I discovered was what it is to love unconditionally, to love a person more than yourself, and a smile from that little person makes you forget about any problem. The biggest lesson was learning to not judge other mothers, yes, because I realized that each one has their experience, their reality, their choices. And in maternity there is no rule or law, each mother does the best she can for her child, but not always what is best for my child and the best for another mother's child.
Changing Diapers: Did you have a problem changing your baby's diapers or did you already master the art? did the Husband participate when changing diapers?
Alessandra: I had no difficulties in exchanging, since I already had some experience with my cousins ​​and godchildren, hehe, but of course it always gives a little chill in the belly for the first exchanges, she is so tiny. I think the biggest difficulty was getting used to changing diapers at night. I am very lucky, because my husband is a nursing technician and already had experience, he who taught me, bathed, changed, just didn't really breastfeed, hehehe.
Changing Diapers: Postpartum depression is a delicate issue, what was it like to experience this phase and what would you say to those who are going through this at the moment?
Alessandra: Postpartum depression is something I never imagined would happen to me, after all I wanted to be a mother so much, I planned so much. I think the most complicated thing is to admit that you are sick and fight the guilt you feel. I didn't reject my daughter, I was sure I loved her too much, but then why couldn't I feel happy ?! Because it is a disease, but unfortunately only those who have been through it can really understand what it feels like. Even for my husband, who is in the healthcare field, it was very complicated, he couldn't understand. It was a very difficult phase, I couldn't feel happy, I just felt sad, wanted to cry, insecurity, fear. Suddenly, I am a super active and independent person, I was afraid to leave the house, I just knew how to cry and I couldn't feel pleasure in anything, I survived, but I didn't live!
The advice I give is don't be afraid to ask and seek help, if 30 days have passed since your birth and sadness, lack of courage, fear has not passed, it's time to talk to your doctor, don't do like me, no keep thinking that you will be able to improve on your own, that it is normal that it will pass. The sooner you seek help the better, the easier it is to treat.
Changing Diapers: If you are pregnant, read on the subject, know how to identify the symptoms so, if necessary, I sincerely hope not, you seek help soon.
Alessandra: Don't feel guilty, depression is not your choice and it is a disease, you are no less a mother for that, you are human! Accepting this, seeking help and treating is the best you can do for your baby, for you, for your marriage and for your family!
Changing Diapers: How did the idea for the Fertility to Maternity blog come about?
Alessandra: The blog was one of my 'remedies' to cure depression! When I started having difficulties to get pregnant, I decided to study the subject, understand what happened to me, I entered forums on the subject and I realized that writing and talking to other women helped me face the difficulties, even after I got pregnant, I continued participating. But it was when I was in the throes of depression that I wanted to create the blog, because helping other women who were going through these phases that I went through and passed through made me feel good, I wanted to share what I knew and, perhaps, be able to prevent others women had to go through what they had already gone through. I try to share my experience, explain what doctors often do not explain, or do not understand because it is very technical, the idea is to 'translate' into simple language,
Changing Diapers: Do you intend to have more children?
Alessandra: Yes, I got pregnant again in 2011, this time it was on the 1st attempt, we were very happy with our boy who was arriving, but unfortunately at 6 months pregnant, on Mother's Day 2012, I had the worst news of my life, my baby was lifeless. It is indescribable what it feels like, after I thought I had already gone through all kinds of difficulties in relation to motherhood, going through this made me realize that I had no idea what suffering really was. It was very difficult to overcome, I didn't think I could do it, but I discovered a strength I didn't know I had. When I looked at my daughter's face, I saw that I had no right to give up, that she was there and needed me. Today I'm fine, and I've already decided that I'm going to try again, of course I will never forget my boy, it's a pain that never heals, I think it just eases,
Changing Diapers: What is your view of all the experiences you have had and what can you summarize about everything?
Alessandra: Everything I went through, especially the loss of my son, turned me into another person, Alessandra from the beginning of this story no longer exists, but I am proud of Alessandra today. Today I can see the problems in another way, they have become small and simple in the face of everything I have lived and I am sure I needed to go through everything I went through. I learned to live again!
Changing Diapers: A message for those who are just as tempting as you were and advice for those seeking motherhood.
Alessandra: I know how difficult it is to be tempting, how much we suffer with each negative, but never give up, even if it seems impossible, fight, get informed, run after your dream, because when you realize it, you will look back and see that everything you went through was worth it. I strongly believe that all the difficulties we have to go through are because we need to learn something, which in the future will help us to be even better mothers for our children. And that motherhood comes at the right time, at the perfect time!
Alê, thank you very, very much! You, as always, a warrior woman and very generous, I admire you a lot and I wish that all your wishes and dreams become real! A mega kiss …
Blog da Alê: From Fertility to Maternity
See also:  Interview with Bruna Galdeano Vlogueira do Youtube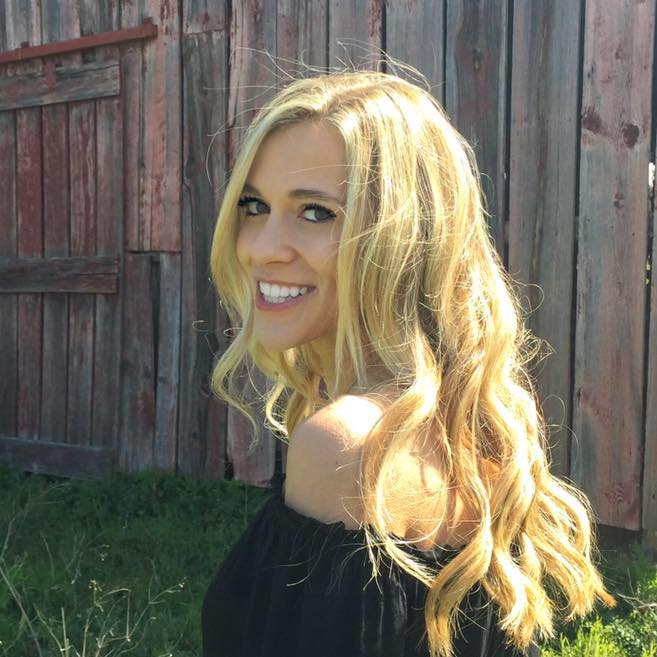 My name is Dr. Alexis Hart I am 38 years old, I am the mother of 3 beautiful children! Different ages, different phases 16 years, 12 years and 7 years. In love with motherhood since always, I found it difficult to make my dreams come true, and also some more after I was already a mother.
Since I imagined myself as a mother, in my thoughts everything seemed to be much easier and simpler than it really was, I expected to get pregnant as soon as I wished, but it wasn't that simple. The first pregnancy was smooth, but my daughter's birth was very troubled. Joana was born in 2002 with a weight of 2930kg and 45cm, from a very peaceful cesarean delivery but she had already been born with congenital pneumonia due to a broken bag not treated with antibiotics even before delivery.