Can you tell what's on the menu before you even enter the restaurant? Does the smell of perfume on the other corner wrap your stomach? The keen sense of smell in pregnancy, this is just one more of the crazy signs of pregnancy.
It is not uncommon to have a keen sense of smell in pregnancy, studies show that about two thirds of pregnant women become more sensitive and reactive to the aromas that surround them when they are pregnant.
It can be food, drink, personal care products or even other people who often become less or more attractive.
Why Does Smell Become Sharper in Pregnancy?
There are different theories about the keen sense of smell in pregnancy, but they all revolve around the different processes that are happening while the woman is having a baby.
The volume of blood flow increases by up to 50% during pregnancy , so anything that moves from the blood to the brain arrives faster and in larger quantities.
This increases the response time and that is why the keen sense of smell in pregnancy becomes very clear. The olfactory centers (receivers which capture odors) can also be affected by this increased flow.
Some people believe that it is a protective mechanism to prevent the expectant mother from breathing anything harmful to her and her baby. Another well-accepted theory is that as with so many pregnancy symptoms, it is the fault of the pregnancy hormones again.
The increase in progesterone rates sharpens perceptions of smell and taste. It is a side effect caused by the proximity between the area of ​​the brain responsible for hormones and the area that controls the senses.
In this case, it can cause all the small scents that are felt to become a total attack on your nostrils. But, it is important to remember that the keen sense of smell in pregnancy tends to pass once the baby is born, or often much earlier.
When Does the Sharp Smell in Pregnancy Begin?
In fact, the heightened sense of smell in pregnancy may be the first sign that a woman is expecting a baby. Many of them observe changes in their sense of smell in the first trimester, and this change is so big and significant that its effects can vary a lot among future mothers.
For example, some experts claim that, for some women, this keen sense of smell in pregnancy can cause morning sickness . One study even found that women who were born or developed olfactory disorders (a condition called anosmia ), do not suffer from nausea during pregnancy. Interesting isn't it?
How to Deal with Sharp Smells in Pregnancy
Unfortunately it is not possible to cut your nose, but you can try to avoid scents that drive you crazy (especially those that increase your nausea and other symptoms of pregnancy.
Some strategies for dealing with acute smell during pregnancy include:
Use fragrance-free toiletries and if you are struggling with the smell of your personal care or cleaning products, and obviously stay away from what's bothering you as much as possible;
If it is something at work, it is worth talking to your superior to see if there is another task or area in which you can work until that phase is over. Some pregnant women also find relief in acupressure wristbands also known as anti-motion wristbands .
Make your refrigerator a safe aroma zone. Place a cup of baking soda to neutralize unpleasant odors and seal strong-smelling foods in fully closed pots.
If any aroma gives you comfort, it is interesting to put a few drops on a fabric or flannel when you are away. This way, you can smell it when the perfume of your bus neighbor bother you a lot on the way. This basically disrupts the signal to your brain and confuses your senses to help you manage nausea.
Switch to natural products . A new aversion to synthetic or artificial scents may lead you to switch to fragrance-free alternatives. Modern microfiber cleaning cloths can mean the end of the use of chemical cleaning fluids, which is good for your baby's health.
Try to find a new fragrance that doesn't make you sick. They may be different from the ones you liked before pregnancy. Most women with a keen sense of smell in pregnancy find that the scents of ginger, mint, lemon and baby scent are extremely calming. Get closer to these scents.
Cook only foods that you can smell without getting sick. And if you need, ask for help in this task!
Leave the windows open, whenever possible, to dispel the smell of lunch or musty odors.
Wash clothes more often than usual, as fibers tend to retain odors .
Ask your partner, your family, friends and co-workers to be kind and respectful of your keen sense of smell when they are close to you.
Perhaps they can use milder perfumes or not fry a fish in your presence. To smoke away from you and be sensitive to your new condition.
Plan a day to make the most of the phenomenon while it lasts. Visit a rose or herb garden, go to a bakery, chocolate shop or cafe.
As stated above, the heightened sense of smell in pregnancy generally decreases a lot during pregnancy, but if you are feeling very bad, it is important to talk to the doctor just to make sure it is not hyperemesis or another condition related to pregnancy.
How to Avoid This Sensitivity in Smell?
Sorry, but there is no way to train your nose to not be oversensitive while the hormones are on the boil. This is one of those experiences that every pregnant woman will have to go through until the last few months or sometimes, even after the baby is born (except for women in the conditions mentioned above).
Think of it as a superpower (for better or worse) of pregnancy. And know that the keen sense of smell in pregnancy will not last forever.
When Does the Sharp Smell in Pregnancy Start to Decrease?
For many women, this sensitivity to smells begins to decrease very quickly at the end of the first trimester. Some of them don't even remember him anymore at the end of the second trimester, but if you don't get through there, then it's good to get ready to have him as your partner until the baby's birth, or a little later.
See Also: Main Pregnancy Symptoms in the First Weeks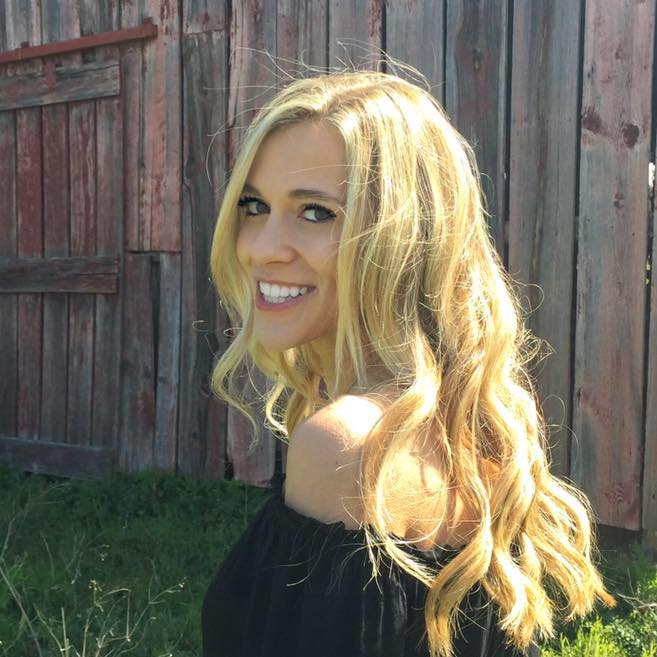 My name is Dr. Alexis Hart I am 38 years old, I am the mother of 3 beautiful children! Different ages, different phases 16 years, 12 years and 7 years. In love with motherhood since always, I found it difficult to make my dreams come true, and also some more after I was already a mother.
Since I imagined myself as a mother, in my thoughts everything seemed to be much easier and simpler than it really was, I expected to get pregnant as soon as I wished, but it wasn't that simple. The first pregnancy was smooth, but my daughter's birth was very troubled. Joana was born in 2002 with a weight of 2930kg and 45cm, from a very peaceful cesarean delivery but she had already been born with congenital pneumonia due to a broken bag not treated with antibiotics even before delivery.