Do you know Andreza Goulart? No??? Live in the world of the companion moon! rs You need to know! One of the veteran vloggers on YouTube now wants to be a mommy! She tells us what it was like to come across the world of the tempting. Do you have an idea of ​​my face when I hear her say in one of her videos that she identifies with me? I freaked out! LOL
Andreza recently went through a loss and just like me one day, attempts to get pregnant again. She also talks about beauty and how the YT website and channel came about. Do you know more about this beloved figure? Thank you for everything and all affection and welcome Andreza!
Changing Diapers: Tell us a little more about yourself
Andreza: Hello, I'm Andreza Goulart, I'm 34 years old, I've been married for 10 years and I still don't have any children (just a cat who is our favorite dog) and I'm in love with everything that involves beauty, fashion and makeup. I am a trained physiotherapist and I worked in the area for 7 years. Currently, I dedicate myself entirely to my blog created in 2008, in which I dedicate myself daily to talk about this universe so delicious and feminine. In it post about fashion, makeup tutorials and product reviews. I confess, I have the best job in the world!
Changing Diapers: Was makeup always a passion? What inspires you the most in this world of beauty?
Andreza: Yes, I have always loved makeup since I was a child when I colored my dolls with my crayons and pens. As a teenager I started to color myself and in adulthood was when the passion really awoke. What inspires me the most about makeup is the power it has in making us safer, in better our self-esteem, it goes far beyond the simple color of a product, it is the power to transform from the inside out.
Changing Diapers: How did your YouTube channel and Blog come about?
Andreza: It came out of a pain, a loss. My mother died in 2007 and as an only child we were very close. When she left, even though I was already married, I felt a huge emptiness and it was the universe of blogs that helped me a lot to strengthen myself. I started watching international channels, compulsively, and decided to do the same. I bought some more makeup, some brushes, took my camera to the bathroom and started doing makeup my way and always trying to do my best. As it was something very new on the internet, in general, nobody valued me, but little by little it grew and grew and today it became my profession. What a crazy thing right? (laughs)
Changing Diapers: What's the best and worst thing about being a blogger and youtuber?
Andreza: The best thing, without a doubt, is the affection I receive from many readers who, like me, also started to look at each other more, love each other more and try to transform themselves through makeup. I've already received beautiful emails from people in depression who start to love themselves more, from people who managed to save their marriage by starting to like themselves more. Ah! There are even others who made makeup a profession too and started to make a living or an extra through what they learned in the videos. The worst is the malice of some people who make a point of offending, but it is so small near the tide of love that it is not even present.
Changing Diapers: How did you and your husband meet?
Andreza: We met through a mutual friend. She introduced us and SISMOU that we were made for each other. And isn't she right? auhauahuahu
Changing Diapers: How did the desire for motherhood arise in your life?
Andreza:The desire to be a mother has ALWAYS existed in my life. I thought of myself as a mother since I was a teenager and even said that I would have children but that I would never get married, because the desire to be a mother has always been strong. But, for the sake of work and professional growth, I ended up postponing it after and after and after. When I decided it was time I was overweight, 6 years ago, I really wanted to have a healthy pregnancy. I started working out, looking for nutritionists, but even with everything I was diabetic. So I did the stomach reduction 3 years ago and with 2 years of surgery (when my doctor released me) I started to try. I noticed that I am really preparing for this, but, all in God's hour.
Changing Diapers: How was it to get the positive?
Andreza: My reaction was wonderful. I felt COMPLETE, after all, it was already so programmed and so desired that I just had to enjoy it and tell my friends. It was one of the best feelings I have ever been able to experience. Happiness and Anxiety well mixed.
Changing Diapers: What did abortion teach you and what do you say to women who have also had this experience recently?
Andreza: Abortion taught me that we always have to be ready to win and to lose. The pain of loss I had already felt when I lost my mother and that was the biggest pain I have ever felt. Abortion strengthened me and showed me that it will happen at the right time. It was not my time yet, but I will not give up. In fact, don't give up, see? Talk to your gynecologists, get ready and BORA DATE!
The following Video is where Andreza talks more about how she found herself tempting and also how she got to know the Trocando Fraldas channel on Youtube
Changing Diapers: When you found yourself tempting, what was the feeling that prevailed?
Andreza: I only found myself tempting after the abortion. Before him I kind of "let it go". Now that the desire to be a mother is really strong, I call myself a temptress because I am always connected to the signs of my body, in the fertile period, immersed in this world in mothers. Before I did not see myself in this way I was just a woman who was not preventing herself.
Changing Diapers: Do you have any tricks you practice or will you practice when you try again? What? Have you ever known methods and tricks that tempting people use? Which one identifies most among them all?
Andreza: Actually, I don't have any TIP DIIIIICA. I have a Pharmaceutical friend who made yam capsules for me and I am taking it. I have always looked at my fertile period in my application and kept an eye on the cervical mucus. AHHHHHH, I even dared to buy those ovulation tests but I didn't get along that way, very well, with those strips. I feel anxious looking at them. My doctor said that if in 6 months I am not able to get pregnant naturally, we will start a more detailed investigation, so let's go on dating and trying.
Changing Diapers: How do you think you will fare like mom? Do you have any experience with children? What do you expect from motherhood?
Andreza: I believe that I will be a caring but very angry mother. I am a detailist, a perfectionist in some things and I believe that this will stand out in motherhood. But at the same time I want to be very present and willing to experience everything with my baby. The experience I have is with the son of close friends, my godson and my cousins. Overall, I get along really well with them.
Changing Diapers: What has the experience as a tempter changed in your life?      
Andreza: It changed the way of seeing the world. I never imagined that there were so many mothers and women in the same situation as me, with such a beautiful desire to be a mother. I felt very embraced and welcomed in this group of women with sugar! (laughs)
Andressa's YouTube channel: Andreza Goulart
The site: Blog Andreza Goulart
See also: The Strength of God in Life – Ramini Lima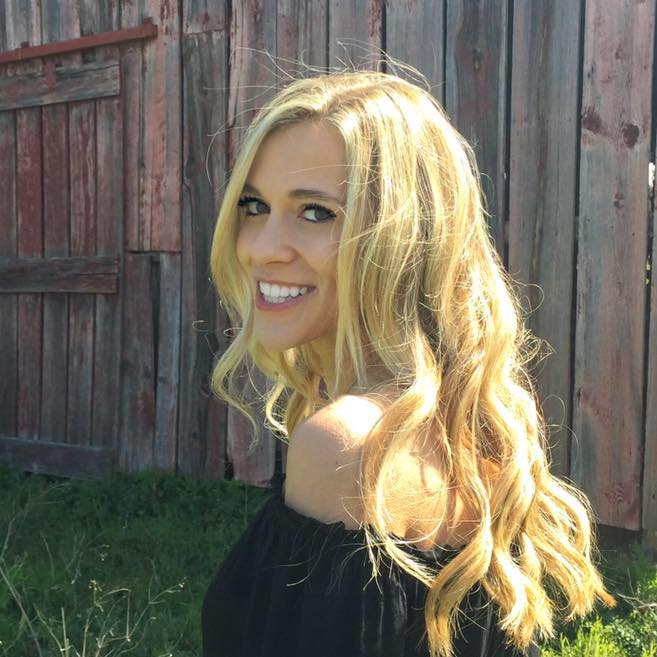 My name is Dr. Alexis Hart I am 38 years old, I am the mother of 3 beautiful children! Different ages, different phases 16 years, 12 years and 7 years. In love with motherhood since always, I found it difficult to make my dreams come true, and also some more after I was already a mother.
Since I imagined myself as a mother, in my thoughts everything seemed to be much easier and simpler than it really was, I expected to get pregnant as soon as I wished, but it wasn't that simple. The first pregnancy was smooth, but my daughter's birth was very troubled. Joana was born in 2002 with a weight of 2930kg and 45cm, from a very peaceful cesarean delivery but she had already been born with congenital pneumonia due to a broken bag not treated with antibiotics even before delivery.