Somos 5inco is a channel made up of a beautiful family! Edgar, Diana, Lara, Lívia and Zac are one of the most interesting personalities on YouTube! Meet a little more of them who decided to share a little more of their daily routine with their two young daughters and also the dog Zac. Welcome Diana and Edgar! Thank you for the opportunity to learn a little more about your story!
Changing Diapers: Talk a little more about yourself and the children.
Diana and Edgar: Diana is a teacher and Edgar is a lawyer. We have been married for 3 years and 9 months and in that short time we had two daughters, Lara (2 years and 11 months) and Lívia (1 year and 4 months). A curiosity about us is that we are 16 years old, but this fact does not interfere in the relationship because we are so equal
Lara took her father seriously, she is a sweet and caring child, but more guarded. Little Lívia, on the other hand, is the opposite, super extroverted, she conquers her space everywhere she arrives. Anyone who watches our videos will say that Lara is not protected at all, but she does well with cameras and in the environment where she is already familiar. Livia, on the other hand, is too quiet to take a photo. As for Zac Efron, he was already Edgar's partner long before we got married. He was an abandoned and very badly treated dog. He was adopted and since then, he is part of the family, so much so that we did not leave him out when we created Somos 5inco.
Changing Diapers: How did you meet?
Diana and Edgar: I Diana worked in a computer store and in the same building, Edgar owned his office. Actually the first to take action was Edgar, who sent an email and from then on, we started talking.
Changing Diapers: Did you plan to get pregnant? How was the positive?
Diana and Edgar: Yes. It happened that our relationship was not well accepted by Diana's family due to the age difference. Perhaps parents' insecurity about the intention. Given this, and knowing the strength that existed in the relationship, we decided that a new life, would write a new story and so it happened. The positive came a month after planning, it was a gift from God for our lives. Even though we wanted to, when we took the positive in hand it was a big scare. I always dreamed of being a mother and I couldn't believe there was a life inside me.
Changing Diapers: How was it to receive the pregnancy news?
Edgar: I Edgar was very happy at the same time, due to the history that we were going through with the courtship, very apprehensive. When everything was resolved and the news finally spread, that's when I was able to really taste the idea of ​​being a father. My dream had come true.
Diana: I Diana when I took the pharmacy test, I couldn't believe it! I did the blood test and it was positive. Even so, I couldn't believe it, being a mother was still a long way off for me. I made an appointment with the gynecologist and when I saw the gestational sac, life started to change. An anxiety that didn't fit me for each ultrasound, each discovery, everything was magical and continues to be. I could talk about this in many lines, because only those who are mothers know the love that is born, when we feel a life within us.
Changing Diapers: Was the pregnancy smooth? Did you have any against time? Was Edgar a Diana a good pregnant or was she very demanding?
Edgar: When it comes to the clinical point, yes, both pregnancies. In Lara's case, however, the emotional was very troubled due to this life-changing transition and mainly due to family acceptance. In Lívia's, there were no problems. Still in Lara's pregnancy, apart from those already mentioned, on the day of the birth it was very hectic, because it was born a week before the scheduled date which took us by surprise. Well, Diana never gave me trouble in both pregnancies and never demanded or had crazy wishes hehe. There just couldn't be a lot of chocolates and condensed milk.
Changing Diapers: How was the birth of the girls? How does it feel to see the baby for the first time?
Diana and Edgar: I lack words to express, I can only guarantee that right after the first look, you can recognize your baby, among millions, only God to explain so much love, such happiness to see them, to know that they are all mine, that in the whole world, they only have one person to call their mother, and that person is me, it is surreal. When I was able to bring them home, it was as if I had the greatest wealth in the world, and no one could take that away from me! Birth reports:
Lara's birth:
Childbirth:
Changing Diapers: How was Zac's adaptation with the baby? Was he jealous?
Diana and Edgar: Never. Zac is very docile, and the arrival of the babies was a party for him.
<Changing Diapers: Edgar do you change diapers? Do you bathe, food? Diana is he a participative father?
Edgar: Yes. I don't shy away from responsibility! I participate a lot, change, bathe and eat.
Diana: He is really super participatory. If you have to wash the dishes, he does them, sends them well in the kitchen, gives them a bath when I need help, anyway, here there is no one to work!
Changing Diapers: Diana what is it like to be the mother of two little girls?
Diana: I can't even describe everything I feel in words, it's just the most wonderful thing in the world! My world is them, I see myself in them, each look, each gesture, it is as if I could relive my childhood and at the same time, do even better. Give everything I have and that I received the best, today I can say that I really know love. One is super vain and the other is very soft. I love this difference between the two. After I won Lara, I thought I would never love someone as I loved her, but I was wrong. When Lívia was born, love is so equal, more so equal, that I wonder how God made nature so perfect.
Changing Diapers: Do you have a funny story about changing diapers or an "accident" with babies?
Diana: I'll tell you a story about when Lara was 6 months old. I left her sleeping in the center of the bed and went to lunch. She already knew how to turn around, more like she had just slept, I figured I could have a few minutes alone for lunch. Edgar came home from work and I told him it was to speak softly that she was sleeping. It was when we heard a huge pop, I ran out to the room, and she was lying on the floor, her mouth bleeding. As it was the first fall, I was so nervous that I didn't know what to do first. I just knew how to shake and cry! If it weren't for Edgar, I think I would be standing in the same place in shock.
Livia, on the other hand, I never left alone in bed, however, she is very taken and always looking for something to do. The other day, she locked her little finger on the wardrobe door and Lara closed the door. He made a small cut on the tip of his finger, and a giant cut on Mom's heart lol!
Changing Diapers: What would you do differently about girls' education?
Diana and Edgar: Perhaps we would put more rules. We have a very soft heart and sometimes we sin because of it.
Changing Diapers: How did the idea for the YouTube channel come about?
Diane and Edgar: Me, Diana always liked to make videos. I wanted to have a channel and I convinced Edgar to create the "we are five" that at first would be called "me, you two children and a dog". We didn't understand anything, we just wanted to entertain people with our videos and give our opinions on issues that we think are relevant.
Changing Diapers: An advice for dads and first-time moms
Diana and Edgar: Our advice is: enjoy each stage a lot. Everything goes very fast! It's cliché but it's true. They are still babies, but we already miss the time that has passed, although each new phase is wonderful. Be sure to say how much you love your children. Let the child know that he is very important. I always tell them how much they changed my life, and they always smile when they hear it. Never underestimate a baby, they know much more than they can express.
Visit the Somos 5inco Channel on Youtube and social media, on Facebook as Diana Mazuco Fernandes
Edgar Luiz Fernandes Jr and on Instagram as @dianamazuco and @edfernandesjr
See also: Dreams of Uma Tentante – Gabi Sales Cunha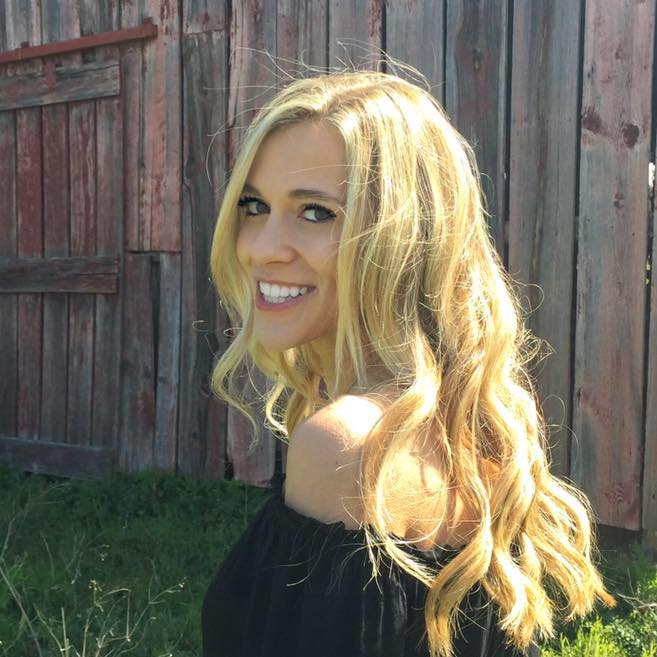 My name is Dr. Alexis Hart I am 38 years old, I am the mother of 3 beautiful children! Different ages, different phases 16 years, 12 years and 7 years. In love with motherhood since always, I found it difficult to make my dreams come true, and also some more after I was already a mother.
Since I imagined myself as a mother, in my thoughts everything seemed to be much easier and simpler than it really was, I expected to get pregnant as soon as I wished, but it wasn't that simple. The first pregnancy was smooth, but my daughter's birth was very troubled. Joana was born in 2002 with a weight of 2930kg and 45cm, from a very peaceful cesarean delivery but she had already been born with congenital pneumonia due to a broken bag not treated with antibiotics even before delivery.